Ozone Sauna Therapy: Benefits & Detoxification
Sep 30, 2021
Blog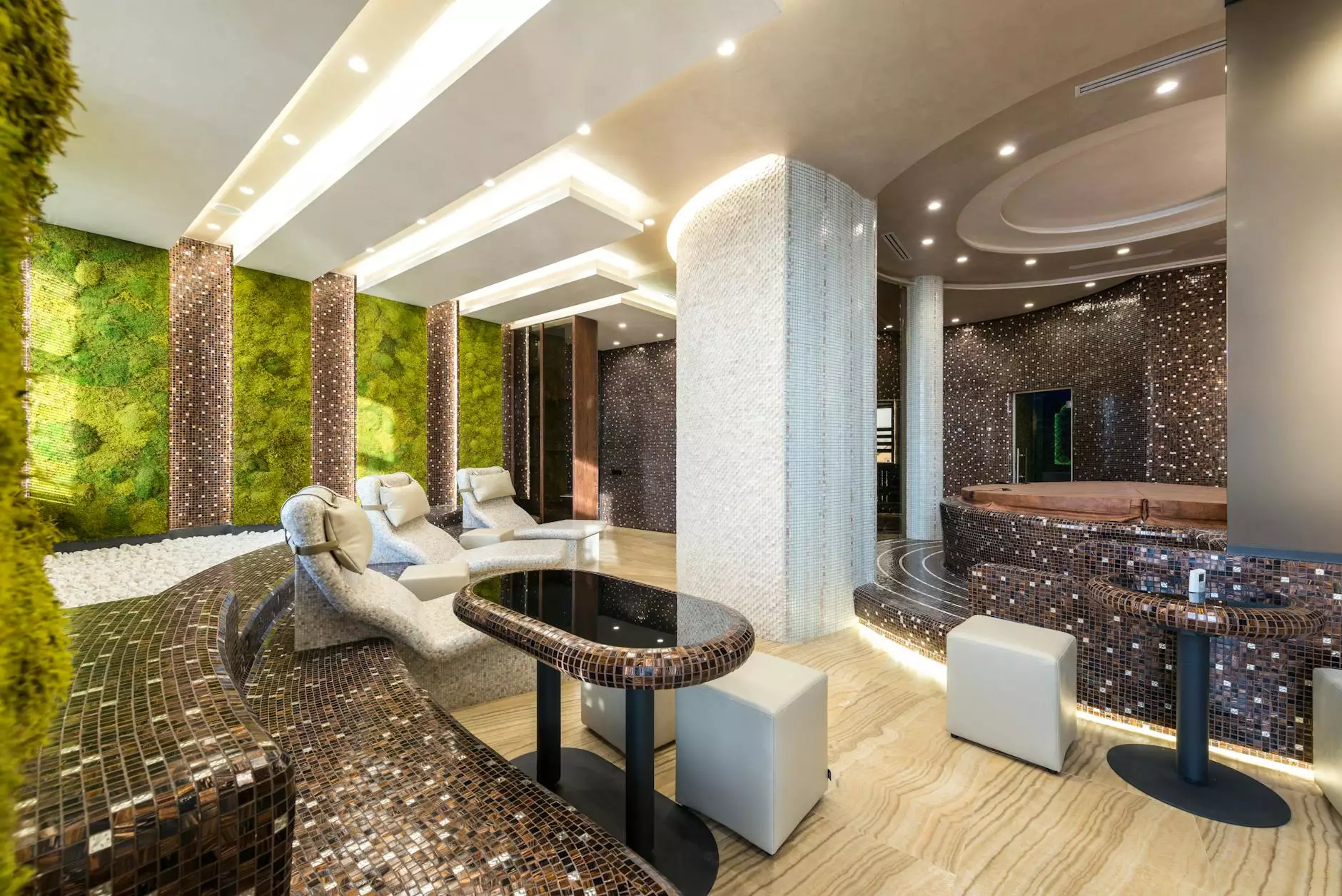 Introduction
Welcome to Lynn Colucci, DC, where we offer cutting-edge ozone sauna therapy with numerous benefits for detoxification and overall health improvement. With our comprehensive understanding of the therapy and our expertise in chiropractic care, we are dedicated to helping our clients achieve optimal well-being.
What is Ozone Sauna Therapy?
Ozone sauna therapy is a powerful and innovative treatment that combines the therapeutic benefits of heat sauna with the cleansing effects of ozone. Ozone, comprising three oxygen molecules, is a natural form of oxygen with potent properties that promote detoxification, healing, and immune system enhancement. This therapy involves exposing the body to ozone in a controlled and safe environment, boosting overall wellness.
How Does Ozone Sauna Therapy Work?
During an ozone sauna therapy session, you will enter a specialized sauna chamber where controlled levels of ozone are introduced. As the ozone permeates your body, it stimulates circulation, improves oxygenation, and triggers a series of biochemical reactions that enhance detoxification. Ozone sauna therapy induces sweating, which aids in eliminating toxins and impurities from your system.
The Benefits of Ozone Sauna Therapy
Ozone sauna therapy offers a wide range of benefits for both physical and mental well-being. Let's explore some of the major advantages:
1. Detoxification
The primary benefit of ozone sauna therapy is its powerful detoxification properties. As the ozone enters your body, it targets toxins, heavy metals, and harmful chemicals, helping to eliminate them through the skin and other elimination pathways. By removing these toxins, you can experience increased vitality, improved immune function, and a reduced risk of chronic diseases.
2. Improved Circulation
Ozone sauna therapy stimulates blood flow and enhances circulation throughout your body. The increased blood flow brings oxygen and nutrients to every cell, promoting cellular regeneration and optimal organ function. Improved circulation also supports faster healing and can alleviate pain and inflammation, making this therapy beneficial for individuals with various musculoskeletal conditions.
3. Boosted Immune System
Ozone sauna therapy has immune-enhancing properties, helping to strengthen your body's natural defense mechanisms. By activating the immune system, ozone therapy can improve your ability to fight off infections, reduce the risk of illness, and speed up recovery times.
4. Relaxation and Stress Relief
Spending time in an ozone sauna can have a calming effect on both the mind and body. The gentle heat and soothing environment promote relaxation, reduce stress levels, and support mental well-being. Ozone sauna therapy can provide a much-needed escape from the demands of everyday life and allow you to unwind and rejuvenate.
5. Skin Health
Ozone sauna therapy can have significant benefits for your skin. The increased blood circulation and elimination of toxins lead to improved skin health, reduced acne breakouts, and a more youthful complexion. The therapy can also help with various skin conditions, such as eczema, psoriasis, and dermatitis.
6. Weight Loss and Metabolism Support
Regular ozone sauna therapy sessions can aid in weight loss and support a healthy metabolism. The therapy increases core body temperature, leading to a rise in metabolic rate. Additionally, the elimination of toxins can help regulate hormonal imbalances that may contribute to weight gain.
7. Improved Energy and Vitality
By supporting detoxification, enhancing blood flow, and oxygenating your body, ozone sauna therapy can provide a significant boost to your energy levels and overall vitality. Many individuals report feeling rejuvenated, invigorated, and more focused after regular ozone sauna sessions.
Is Ozone Sauna Therapy Safe?
Safety is our utmost priority at Lynn Colucci, DC. Ozone sauna therapy is considered safe when administered by trained professionals. Our chiropractic team has extensive experience in providing ozone therapy and will ensure that each session is conducted with your well-being in mind. We adhere to strict safety protocols and guidelines to guarantee a safe and effective treatment.
Experience the Benefits of Ozone Sauna Therapy at Lynn Colucci, DC
If you are ready to experience the incredible benefits of ozone sauna therapy, schedule your appointment at Lynn Colucci, DC today. Our team is passionate about helping you achieve optimal well-being through our advanced therapies and chiropractic care. Contact us now to learn more and embark on your journey to improved health.