Acupuncture for Sprained Ankles: Effective Treatment
Apr 15, 2018
Blog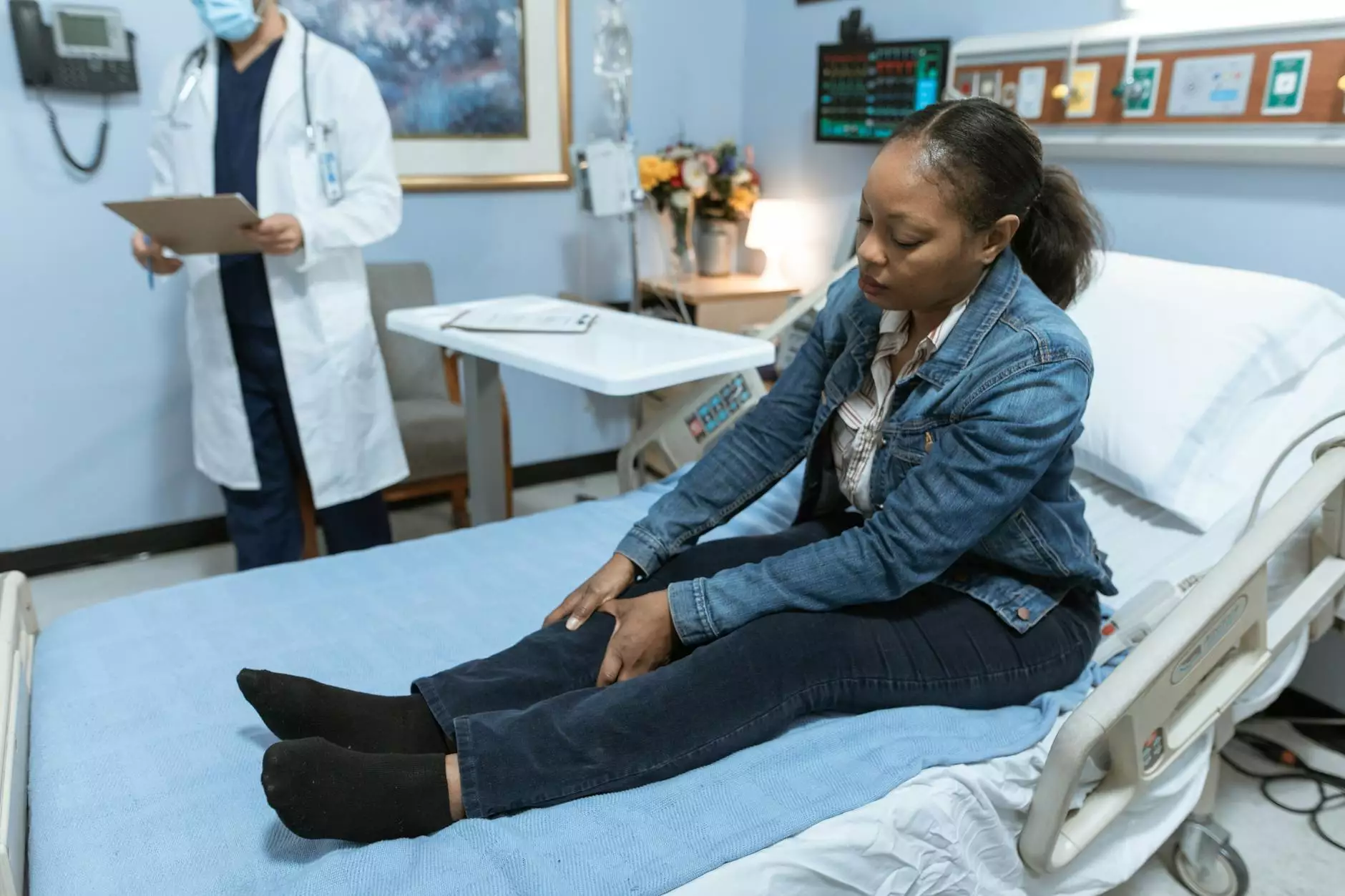 Introduction
Welcome to Lynn Colucci, DC, your trusted source for comprehensive health information. In this article, we will explore the effectiveness of acupuncture in treating sprained ankles. If you've recently experienced a sprained ankle or want to learn more about non-invasive treatment options, keep reading!
The Importance of Sprained Ankle Treatment
Sprained ankles are common injuries that can occur during physical activities, sports, or even everyday tasks. While some ankle sprains may heal on their own with rest, others require proper treatment to avoid long-term complications.
Effective treatment not only alleviates pain and swelling but also promotes faster healing and restores the ankle's full functionality. This is where acupuncture comes into play.
Understanding Acupuncture
Acupuncture is an ancient Chinese healing practice that involves the insertion of thin needles into specific points in the body. It works by stimulating the body's natural healing response and restoring the flow of energy, known as qi.
When it comes to sprained ankles, acupuncture can be highly effective in reducing pain, inflammation, and promoting tissue repair. By targeting key points around the ankle, this holistic treatment method aims to restore balance and accelerate the healing process.
The Benefits of Acupuncture for Sprained Ankles
1. Pain Relief: Acupuncture helps reduce pain by triggering the release of endorphins, the body's natural painkillers. By targeting the affected areas, it can provide localized pain relief to the sprained ankle.
2. Decreased Inflammation: Inflammation is a common response to sprained ankles. Acupuncture can help reduce inflammation by improving blood circulation and aiding in the removal of inflammatory substances.
3. Faster Healing: Acupuncture promotes tissue repair and regeneration by enhancing blood flow and increasing the supply of nutrients and oxygen to the injured area. This can expedite the healing process and help prevent complications.
4. Improved Range of Motion: Sprained ankles often lead to limited mobility and stiffness. Acupuncture can help improve range of motion by releasing tension in muscles and restoring proper function to the injured joint.
Choosing the Right Acupuncturist
When seeking acupuncture treatment for a sprained ankle, it's essential to choose a qualified and experienced acupuncturist. Lynn Colucci, DC, specializes in holistic healing and offers comprehensive acupuncture services tailored to your specific needs.
With a strong background in chiropractic care and a thorough understanding of the body's natural healing processes, Lynn Colucci, DC can provide personalized acupuncture treatments that prioritize your overall well-being and recovery.
Conclusion
Acupuncture is a valuable treatment option for sprained ankles, offering effective pain relief, reduced inflammation, faster healing, and improved range of motion. To experience the benefits of acupuncture, schedule a consultation with Lynn Colucci, DC, and take the first step towards a healthy, pain-free recovery.
Remember, proper treatment is crucial for sprained ankles to avoid long-term complications. Don't let pain and discomfort hinder your daily activities. Discover the healing power of acupuncture with Lynn Colucci, DC.