Peptide Therapy: A Comprehensive Guide
Jan 29, 2023
Blog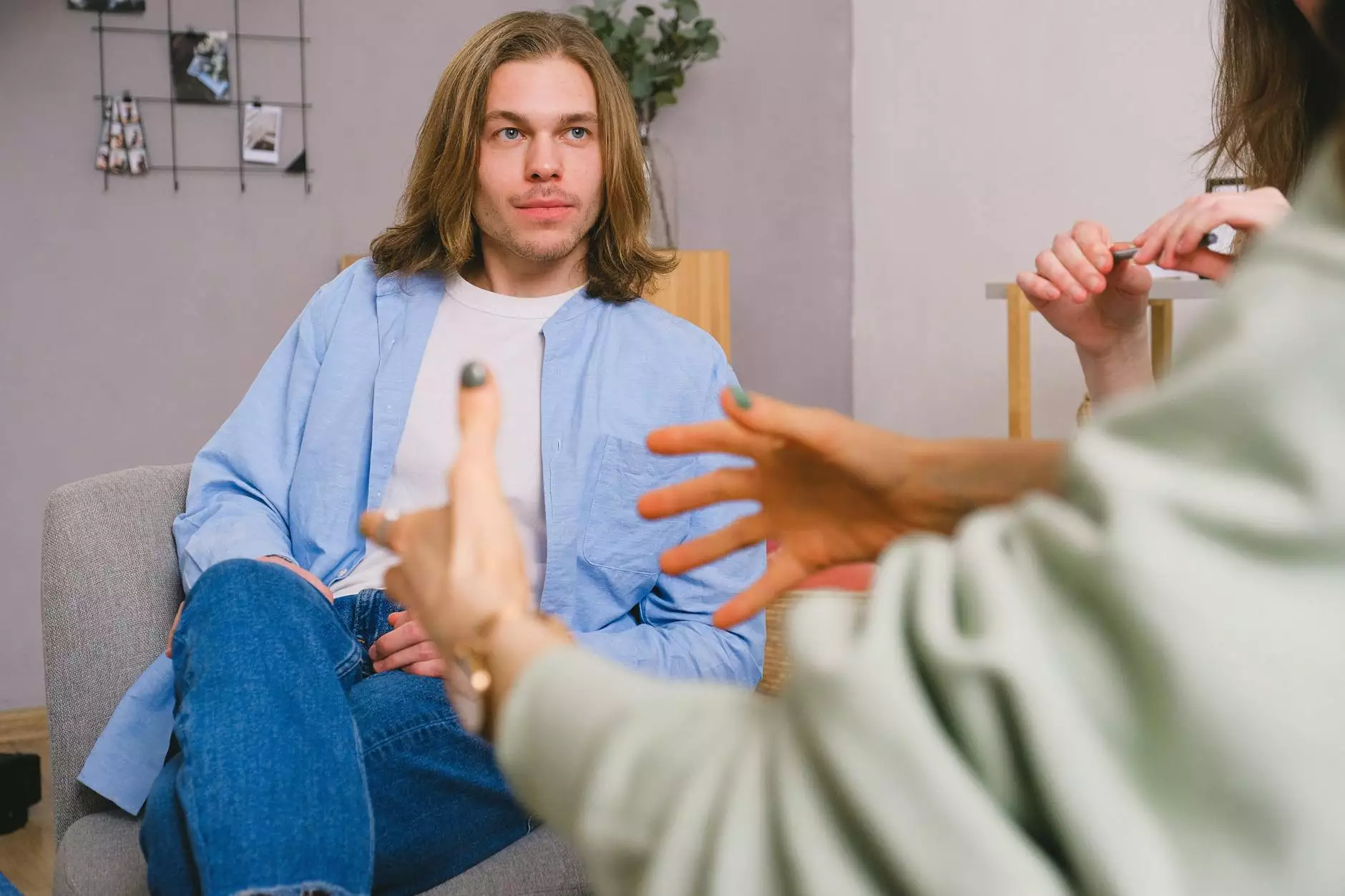 Introduction
Welcome to Lynn Colucci, DC's comprehensive guide on Peptide Therapy. In this guide, we delve into the benefits, uses, and potential of peptide therapy as a revolutionary approach to healthcare. With our expert insights and detailed explanations, you'll gain a thorough understanding of this cutting-edge treatment option.
What is Peptide Therapy?
Peptide therapy involves the use of specific peptides, short chains of amino acids, to promote various physiological functions within the body. These peptides interact with specific receptors to elicit therapeutic effects, offering a targeted and personalized approach to healthcare.
The Science behind Peptide Therapy
Peptides, being smaller than proteins, are able to easily penetrate cell membranes and navigate through the body, exerting their effect on specific tissues and organs. By binding to receptors, peptides can initiate various signaling pathways, modulating cellular processes and promoting tissue repair, regeneration, and overall wellness.
Benefits of Peptide Therapy
Peptide therapy has gained significant attention in the field of healthcare due to its wide range of potential benefits. Some of the key advantages include:
Enhanced Healing and Recovery: Peptides can accelerate the healing process by stimulating tissue repair and reducing inflammation.
Improved Cognitive Function: Certain peptides have shown promise in enhancing memory, cognition, and overall brain function.
Increased Energy and Vitality: Peptides can help improve energy levels, metabolism, and overall vitality.
Boosted Immune System: Specific peptides can modulate immune responses, potentially enhancing overall immune function.
Optimized Hormonal Balance: Peptides can support hormonal balance, promoting overall well-being and vitality.
Conditions Addressed by Peptide Therapy
Peptide therapy offers potential benefits for a wide range of health conditions. While research is ongoing, peptides have shown promising results in addressing:
Chronic Inflammatory Disorders
Age-Related Conditions
Neurological Disorders
Hormonal Imbalances
Sports Injuries
Autoimmune Conditions
Metabolic Conditions
Getting Started with Peptide Therapy
If you are interested in exploring peptide therapy as a treatment option, it is essential to consult with a knowledgeable healthcare provider. Lynn Colucci, DC specializes in peptide therapy and can guide you through the process, ensuring a customized and effective treatment plan.
Conclusion
In conclusion, peptide therapy offers a promising approach to promote healing, enhance overall wellness, and address various health conditions. With Lynn Colucci, DC's expertise and guidance, you can harness the potential of peptide therapy for optimal health and vitality. Contact us today to discuss how peptide therapy can play a significant role in your healthcare journey.