Methylene Blue Benefits | Functional Medicine | Men's Health
Jan 2, 2019
Blog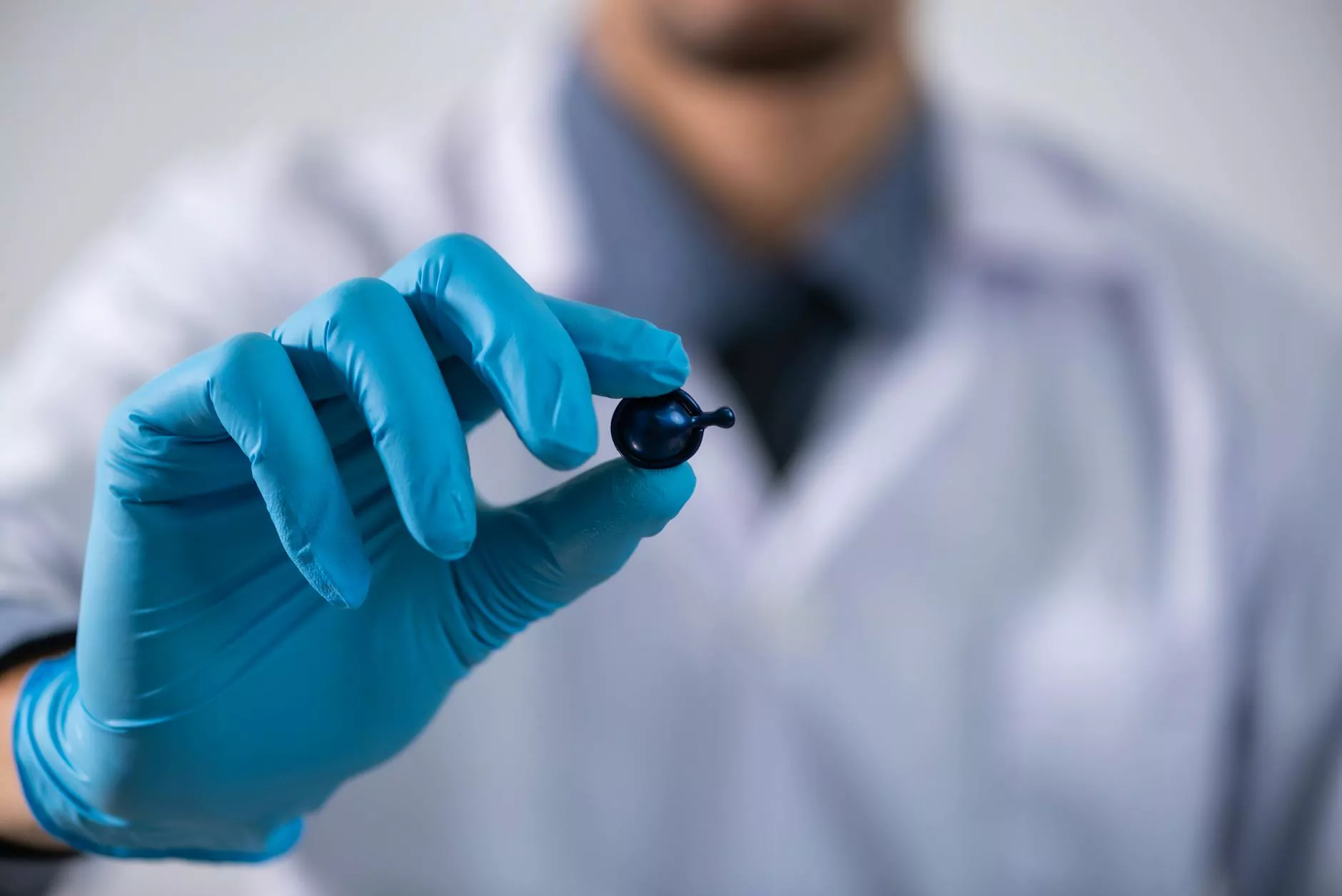 Introduction
Welcome to Lynn Colucci, DC - your trusted source for comprehensive information on Methylene Blue, a powerful compound with numerous benefits in the field of functional medicine, particularly for men's health. In this article, we will explore the various therapeutic uses and advantages of Methylene Blue, shedding light on its potential to improve health and well-being.
What is Methylene Blue?
Methylene Blue is a medication and dye that has been in use for over a century. It gained popularity in the medical field due to its versatility and wide range of applications. Initially, it was primarily used as a dye for various medical procedures, but researchers soon discovered its potent medicinal properties, prompting further investigation into its potential health benefits.
Therapeutic Uses of Methylene Blue
1. Cognitive Enhancement
Methylene Blue has shown promising results in enhancing cognitive function. It has been found to improve memory, attention, and overall mental acuity. Studies suggest that Methylene Blue plays a role in the production of ATP, the body's primary energy molecule, thereby enhancing brain function.
2. Mood Stabilization
Individuals suffering from mood disorders, such as depression and bipolar disorder, could potentially benefit from the use of Methylene Blue. Researchers have found that this compound has antidepressant properties and can help stabilize mood by regulating certain neurotransmitters in the brain.
3. Mitochondrial Function and Anti-Aging
Methylene Blue has been found to support cellular metabolism and improve mitochondrial function. As we age, our cells' energy production declines, leading to various age-related issues. By enhancing mitochondrial function, Methylene Blue can potentially slow down the aging process and mitigate age-related conditions.
4. Neuroprotective Effects
Studies suggest that Methylene Blue possesses neuroprotective properties. It can help safeguard brain cells from damage caused by oxidative stress and inflammation, reducing the risk of neurodegenerative disorders like Alzheimer's and Parkinson's diseases.
5. Antibacterial and Antiviral Properties
Research has shown that Methylene Blue exhibits potent antibacterial and antiviral activities. It can effectively combat various drug-resistant bacteria and viruses, making it a valuable tool in the fight against infections that do not respond well to conventional treatments.
How Does Methylene Blue Work?
Methylene Blue exerts its therapeutic effects through multiple mechanisms. One of its primary actions is its ability to act as an electron carrier in the electron transport chain within cells, aiding in ATP production and cellular energy metabolism. Additionally, it possesses potent antioxidant properties, helping to neutralize harmful free radicals and reduce oxidative stress.
Administration and Dosage
The appropriate dosage of Methylene Blue varies depending on the condition being treated. Medical professionals, such as Lynn Colucci, DC, specializing in functional medicine, will determine the optimal dosage considering individual needs and health status. It is crucial to consult with a healthcare provider before initiating any supplementation.
Conclusion
Methylene Blue represents a breakthrough compound in the field of functional medicine, offering a range of benefits for men's health. From cognitive enhancement to mood stabilization, mitochondrial support to neuroprotection, and antibacterial activity to antioxidant effects, its therapeutic potential is vast. To learn more about Methylene Blue and its applications, consult Lynn Colucci, DC, an expert in functional medicine.
Sources:
Research Study "Cognitive-enhancing effect of Methylene Blue"
Journal Article "Role of Methylene Blue in Mood Stabilization"
Scientific Review "Mitochondrial Dysfunction and Aging"
Clinical Trial "Methylene Blue in Neurodegenerative Diseases"
Journal Article "Antibacterial Activities of Methylene Blue"