Kimberly Perez, LMT
Mar 9, 2022
Team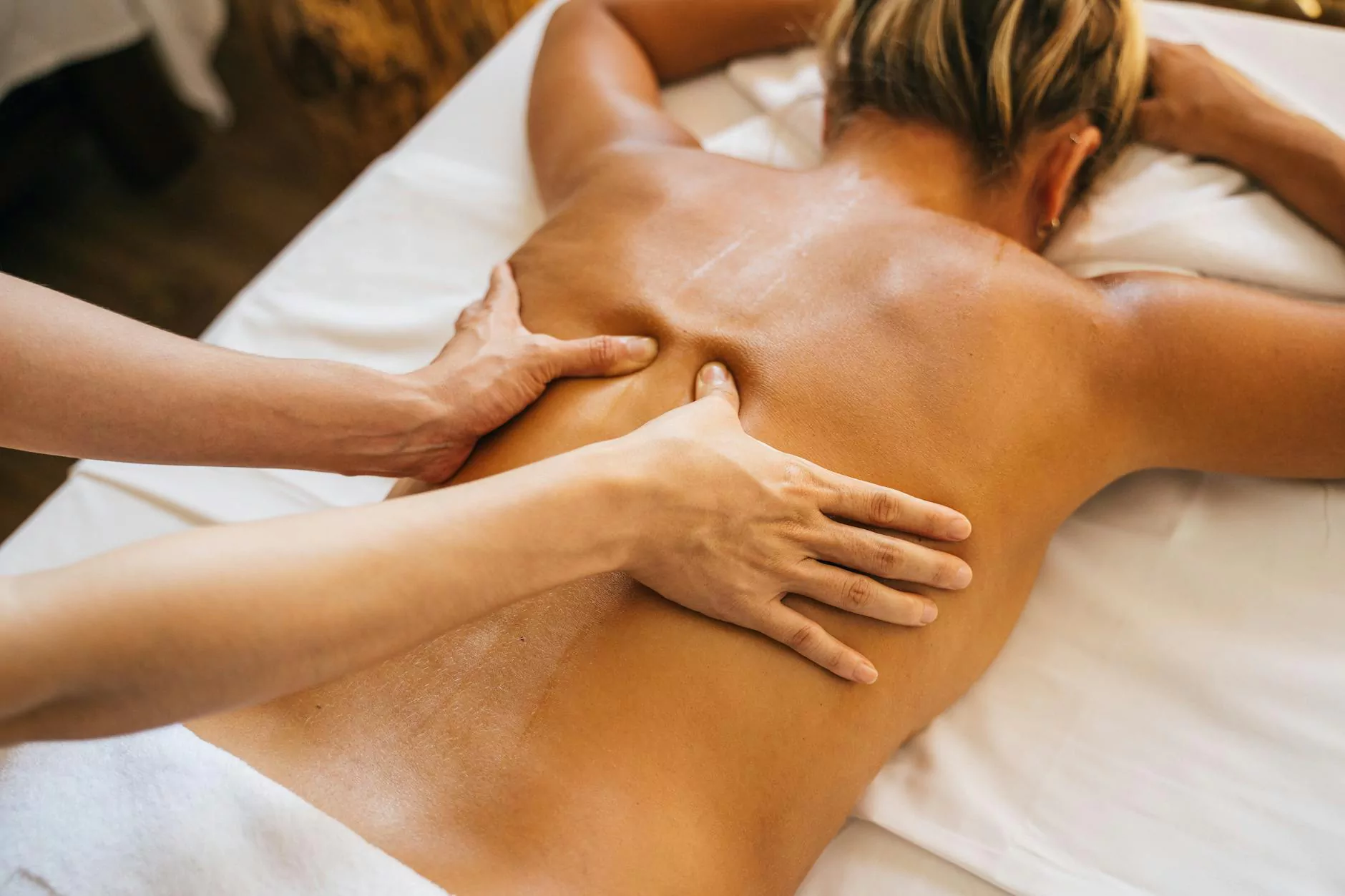 Expert Massage Therapist at Lynn Colucci, DC
Relax, Rejuvenate, and Restore Your Well-being
Welcome to the comprehensive and enriching world of massage therapy, where the healing power of touch meets unrivaled expertise. At Lynn Colucci, DC, we are thrilled to introduce you to our exceptional massage therapist, Kimberly Perez, LMT. With years of experience and a deep passion for helping individuals achieve optimum well-being, Kimberly is dedicated to providing exceptional massage services that prioritize your health and relaxation.
Why Choose Massage Therapy?
Massage therapy is a powerful tool for promoting physical and mental wellness. It offers numerous benefits, including stress reduction, improved blood circulation, pain relief, enhanced flexibility, and accelerated injury recovery. With Kimberly's extensive knowledge, skillful techniques, and genuine commitment to your needs, you can experience these benefits in their fullest form.
Experience the Kimberly Perez Difference
When you choose Kimberly Perez, LMT as your massage therapist, you embark on a transformative journey towards renewed vitality and balance. Her approach is rooted in a deep understanding of anatomy, physiology, and holistic healing techniques. She customizes each session to address your unique concerns, ensuring that every visit brings you closer to your wellness goals.
Comprehensive Massage Services
Kimberly offers an extensive range of massage modalities, including:
Swedish Massage
Deep Tissue Massage
Sports Massage
Trigger Point Therapy
Myofascial Release
Prenatal Massage
Hot Stone Massage
Aromatherapy
And much more!
The Power of Healing Touch
Kimberly's skill and expertise go beyond technical proficiency. She believes in the power of human touch, and her compassionate nature allows clients to feel instantly at ease under her care. As she works her magic, the therapeutic benefits of her massage sessions extend far beyond the physical realm, fostering deep relaxation, emotional well-being, and a sense of profound connection with oneself.
Personalized Approach Tailored to Your Needs
No two individuals are the same, and understanding this, Kimberly takes a personalized approach to address your specific concerns. She attentively listens to your needs, preferences, and medical history to ensure that her massage sessions align with your goals. By placing your well-being at the forefront, Kimberly creates an experience that is uniquely tailored to enhance your overall health.
Embark on Your Journey to Wellness Today
Don't wait any longer to experience the incredible benefits of massage therapy. Book an appointment with Kimberly Perez, LMT at Lynn Colucci, DC today and take charge of your well-being. Rejuvenate your mind, body, and spirit, and discover the transformative power of skilled touch.
We look forward to welcoming you to our wellness community!