When Parents Get Older
Apr 18, 2022
Blog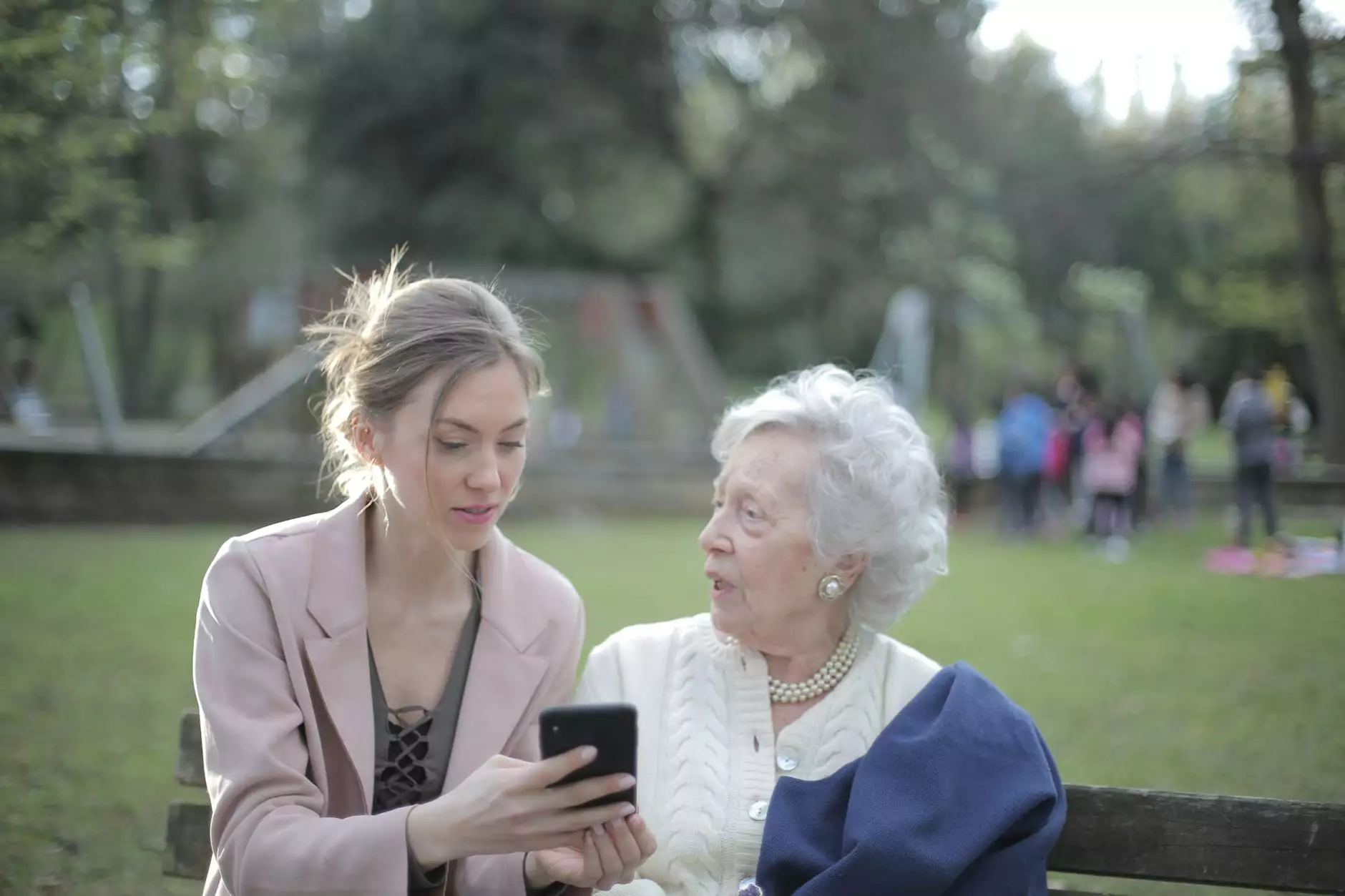 The Importance of Caring for Your Aging Parents
As our parents age, it becomes our responsibility to ensure that they receive the love, care, and support they need to thrive. Caring for aging parents can be a complex and emotional journey, but it is one that is essential for their overall health and well-being. At Lynn Colucci, DC, we understand the challenges and concerns that come with this role, which is why we are dedicated to providing you with the best tips and advice on caring for your aging loved ones.
Tips for Promoting Physical Health
1. Regular Exercise: Encourage your parents to engage in regular physical activity, such as walking, swimming, or yoga. Exercise promotes joint flexibility, strengthens muscles, and improves balance, reducing the risk of falls and injuries.
2. Healthy Eating: Ensure that your parents are consuming a balanced diet rich in fruits, vegetables, whole grains, and lean proteins. Adequate nutrition is crucial for maintaining their energy levels and overall health.
3. Regular Health Check-ups: Schedule regular check-ups with their primary care physician to monitor their health and address any potential issues promptly. Early detection and intervention can prevent the progression of certain health conditions.
Tips for Supporting Mental and Emotional Well-being
1. Social Interaction: Encourage your parents to maintain an active social life by joining clubs, attending community events, or participating in senior centers. Social interaction helps combat loneliness and promotes mental stimulation.
2. Mental Exercises: Engage your parents in activities that challenge their cognitive abilities, such as crossword puzzles, reading, or learning a new hobby. Mental exercises help keep their minds sharp and reduce the risk of cognitive decline.
3. Emotional Support: Show your parents love, understanding, and patience. Emotional support plays a vital role in their mental and emotional well-being. Take the time to listen to their concerns and provide reassurance.
Tips for Ensuring Safety and Independence
1. Home Modifications: Assess the safety of their living environment and make necessary modifications to reduce the risk of accidents. Install handrails, grab bars, and adequate lighting to promote independence and prevent falls.
2. Medication Management: Help your parents organize their medications, set up reminders, and ensure they are taken as prescribed. Proper medication management is crucial for their health and reduces the risk of adverse reactions.
3. Transportation Assistance: Arrange transportation options for your parents, ensuring they can attend medical appointments, social engagements, and run errands. Access to reliable transportation helps maintain their independence and overall quality of life.
Seeking Professional Assistance
We understand that caring for aging parents can be challenging, especially if you have other responsibilities and commitments. At Lynn Colucci, DC, we offer professional assistance and guidance to help you navigate this complex journey. Our team of experts is dedicated to providing personalized care, ensuring the health, safety, and well-being of your loved ones.
Contact Lynn Colucci, DC for Expert Advice
If you have any questions or concerns about caring for your aging parents, contact Lynn Colucci, DC today. Our compassionate team is here to provide you with the support and resources you need to make their aging journey as comfortable and fulfilling as possible.
Phone: XXX-XXX-XXXX
Email: [email protected]
Address: 123 Main Street, City, State, Zip Code
Remember, caring for your aging parents is a journey that requires patience, understanding, and love. With the right approach and support, you can ensure that their golden years are filled with health, happiness, and quality of life.