Chiropractic to End Neck Pain & Heal the Injury
Aug 18, 2023
Blog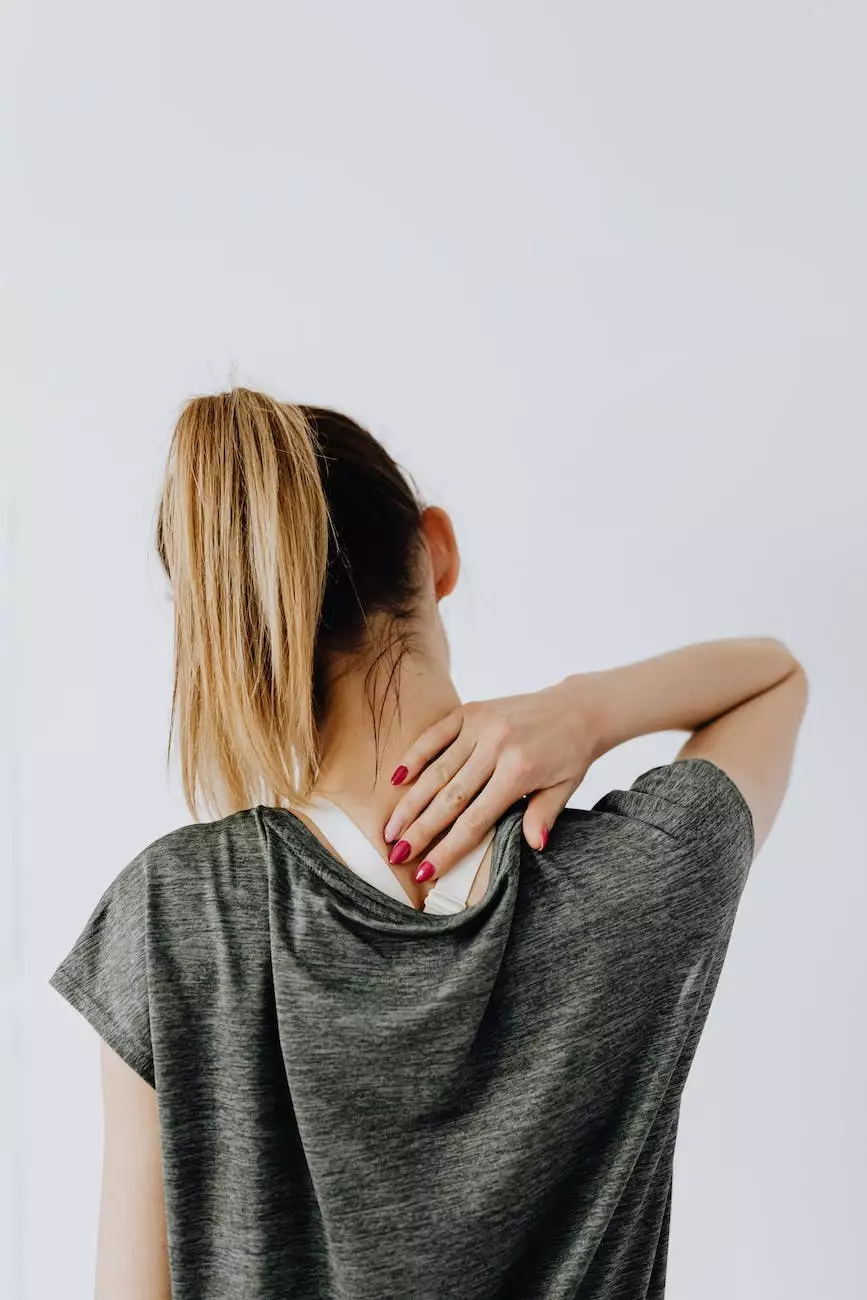 The Impact of Neck Pain on Your Daily Life
Neck pain can have a significant impact on your overall well-being, making it difficult to perform even simple tasks. From working at your desk to enjoying physical activities, neck pain can limit your mobility and decrease your quality of life. It's crucial to address neck pain promptly and effectively to regain comfort and function.
The Role of Chiropractic Care in Healing Neck Pain
If you're seeking a natural and non-invasive approach to treating neck pain and injuries, chiropractic care can be your solution. Lynn Colucci, DC specializes in providing comprehensive chiropractic services that alleviate pain, promote healing, and restore proper function.
Understanding Chiropractic Techniques
Chiropractic care focuses on the relationship between the spine and the nervous system, aiming to optimize overall health and well-being. Through manual adjustments and other gentle techniques, chiropractors can restore proper alignment, decrease inflammation, and enhance natural healing mechanisms.
Treating Neck Pain Injuries
Chiropractic care offers specific techniques for treating neck pain injuries, including:
Spinal Adjustments: Skilled chiropractors, like Lynn Colucci, DC, use precise and controlled force to manually adjust the spine, reducing misalignments that contribute to neck pain.
Soft Tissue Therapy: By applying targeted pressure and manual techniques, chiropractors can release tension in the muscles and soft tissues surrounding the neck, promoting pain relief and improved flexibility.
Exercise Rehabilitation: Customized exercise programs help strengthen the neck, improve range of motion, and prevent future injuries.
Posture Correction: Poor posture can contribute to neck pain and injuries. Chiropractors provide guidance and strategies to improve posture and reduce stress on the neck.
The Benefits of Chiropractic Care for Neck Pain
Choosing chiropractic care for your neck pain offers numerous benefits, including:
Pain Relief: Chiropractic adjustments and therapies target the root cause of neck pain, providing long-lasting relief without relying on medication.
Improved Function: By restoring proper spinal alignment, chiropractic care enhances the function and mobility of your neck, allowing you to perform daily activities with ease.
Enhanced Healing: Chiropractic techniques stimulate blood flow, accelerate healing, and promote the release of endorphins, which further aid in pain relief.
Prevention of Recurring Pain: Chiropractic care not only treats current neck pain but also helps prevent future injuries and discomfort through improved posture, strengthening exercises, and lifestyle recommendations.
Why Choose Lynn Colucci, DC?
When it comes to seeking chiropractic care for neck pain, Lynn Colucci, DC is a trusted professional dedicated to your well-being. With years of experience, Dr. Colucci understands the complexity of neck pain injuries and delivers personalized treatment plans tailored to your unique needs.
At Lynn Colucci, DC, we pride ourselves on providing compassionate care and utilizing the latest chiropractic techniques and technologies. Our goal is to help you overcome neck pain and restore your overall health, so you can enjoy a pain-free and active lifestyle.
Contact Lynn Colucci, DC Today
If you are suffering from neck pain or have sustained a neck injury, don't let it hold you back any longer. Contact Lynn Colucci, DC, and schedule your appointment today. Let us help you eliminate neck pain, experience the benefits of chiropractic care, and regain control of your life.