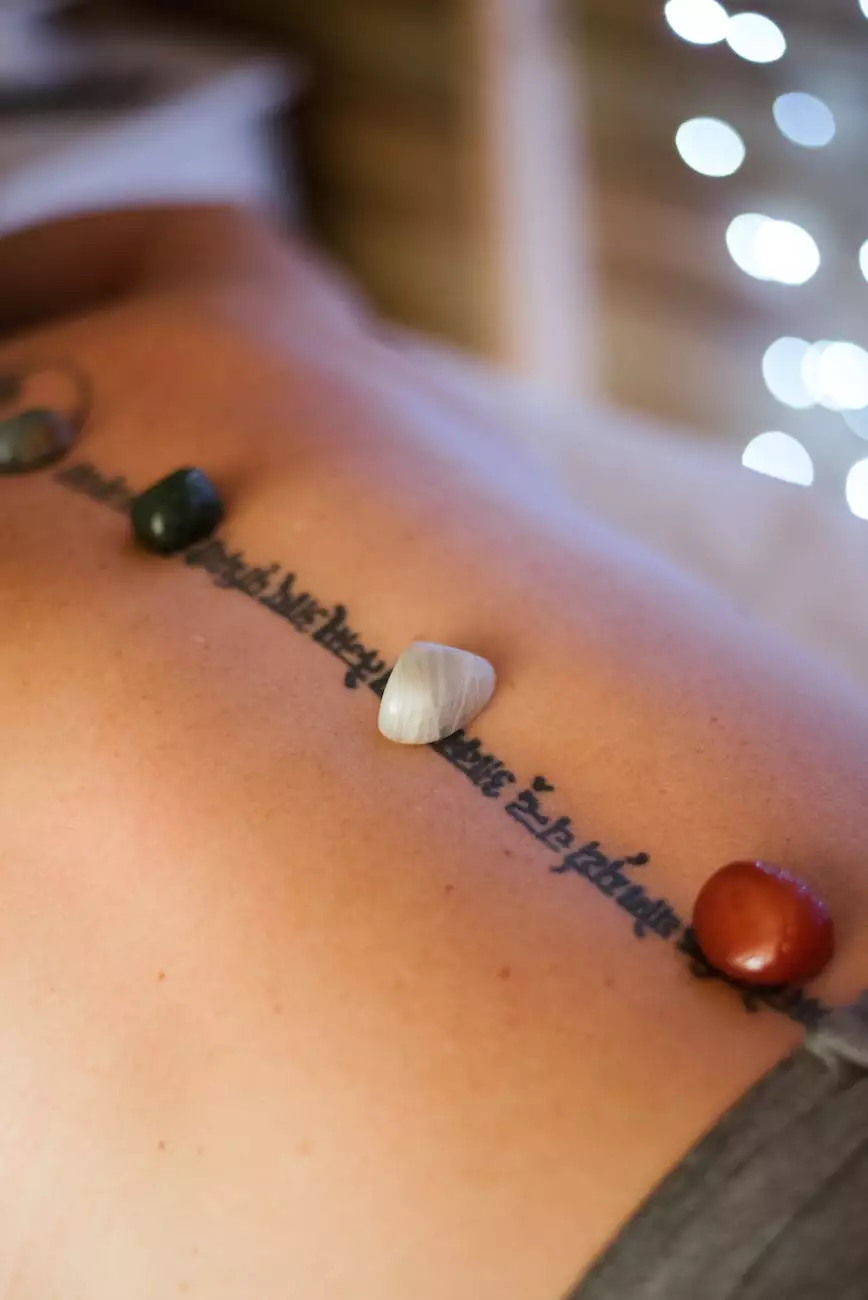 Understanding and Managing Your Health Conditions
Welcome to Lynn Colucci, DC, your trusted chiropractor in the health industry. We are dedicated to providing comprehensive care to help you understand and manage various health conditions. With our expertise in chiropractic care, we aim to improve your overall well-being and quality of life.
How Chiropractic Care Can Help
Chiropractic care focuses on the health of your spine and nervous system, which plays a crucial role in the functioning of your entire body. By addressing misalignments in your spine, we can help optimize the communication between your brain and the rest of your body, promoting improved overall health.
Our team at Lynn Colucci, DC specializes in using chiropractic techniques to complement traditional treatments. We work closely with medical professionals to provide a holistic approach to your health conditions. By incorporating chiropractic care into your treatment plan, you can experience enhanced results and a better quality of life.
Comprehensive Details on Various Health Conditions
1. Back Pain
Back pain is one of the most common health conditions that people face today. Whether it is caused by poor posture, muscle strain, or a herniated disc, it can significantly affect your daily activities and overall well-being. At Lynn Colucci, DC, we specialize in providing chiropractic care to address back pain and its underlying causes. Through targeted adjustments and personalized treatment plans, we aim to alleviate pain and improve your spine's health.
2. Neck Pain
Neck pain can be caused by various factors, including poor posture, muscle tension, or injury. Our chiropractic techniques can help reduce neck pain and discomfort by realigning the vertebrae in your neck and relieving pressure on the nerves. We will assess your specific condition and develop a tailored treatment plan to help you find relief and regain a pain-free range of motion.
3. Headaches and Migraines
Chronic headaches and migraines can significantly impact your daily life and productivity. Our team at Lynn Colucci, DC understands the debilitating nature of these conditions and offers chiropractic care to alleviate their symptoms. By targeting the underlying causes, such as tension in the neck or misalignment of the spine, we can help reduce the frequency and intensity of your headaches or migraines.
4. Sciatica
Sciatica refers to the pain that radiates along the sciatic nerve, which runs from the lower back through the hips, buttocks, and down each leg. It can be caused by a herniated disc, spinal stenosis, or other conditions. Our chiropractic care aims to relieve the pressure on the sciatic nerve, providing you with long-term relief from sciatica pain.
5. Sports Injuries
For athletes and individuals leading an active lifestyle, sports injuries can be a common occurrence. Our chiropractic techniques can help with the management and recovery of sports injuries, such as sprains, strains, and joint pain. We work closely with you to develop a personalized treatment plan that targets your specific injury and helps speed up the healing process.
Expert Advice and Support
At Lynn Colucci, DC, we believe in empowering our patients with knowledge and support to better manage their health conditions. Our experienced team is dedicated to providing you with expert advice and guidance throughout your treatment journey. We will thoroughly assess your condition, explain the underlying causes, and develop a personalized plan that suits your needs.
By combining chiropractic care with lifestyle modifications, exercises, and nutritional advice, we aim to optimize your health and well-being. Our goal is not only to alleviate your current symptoms but also to prevent future health issues, ensuring long-term improvements in your overall quality of life.
Contact Us
If you are looking for effective chiropractic care to help manage your health conditions, Lynn Colucci, DC is here to assist you. Contact us today to schedule a consultation and take the first step towards a healthier, pain-free life.