PRP for Tennis Elbow: Your Ultimate Guide
Aug 25, 2021
Blog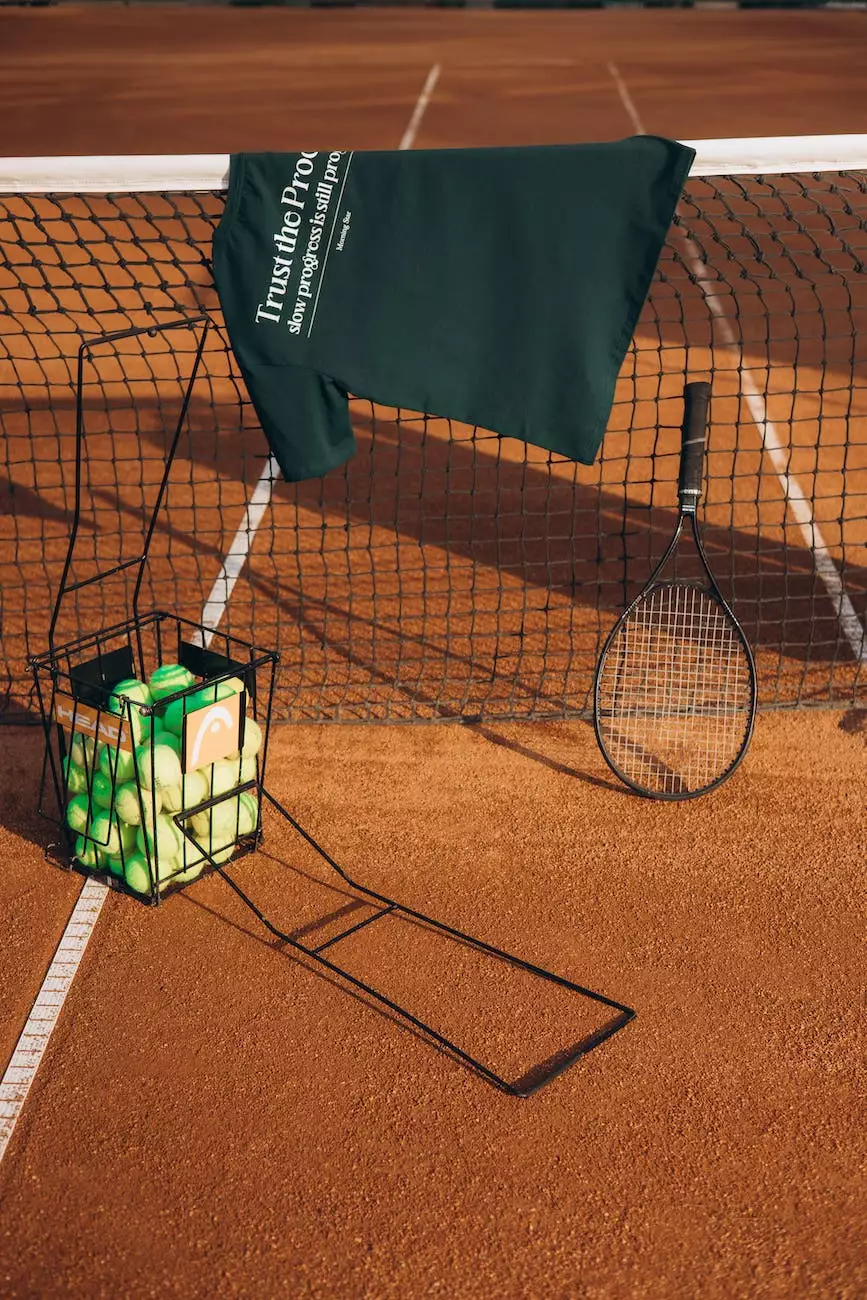 Introduction
Tennis elbow, a condition medically known as lateral epicondylitis, is a common injury that affects many individuals, especially those involved in repetitive arm motions, such as tennis players, golfers, and manual laborers. This condition causes pain, inflammation, and limited mobility in the elbow and forearm, often impacting daily activities and performance.
About PRP Therapy
PRP (Platelet-Rich Plasma) therapy has gained significant recognition in recent years as an effective treatment for various musculoskeletal conditions, including tennis elbow. This advanced regenerative medicine technique harnesses the healing properties of the patient's own blood to stimulate tissue repair and reduce inflammation.
How PRP Therapy Works
During a PRP therapy session, a small amount of blood is drawn from the patient and then spun in a centrifuge machine to separate the platelet-rich plasma from the rest of the blood components. The concentrated platelets, which contain growth factors and healing agents, are then injected directly into the affected area around the elbow joint.
The Benefits of PRP Therapy for Tennis Elbow
PRP therapy offers several benefits for individuals suffering from tennis elbow, such as:
Promotes tissue regeneration and accelerates healing
Reduces inflammation and pain
Minimizes downtime and recovery period
Decreases the need for invasive procedures or surgery
Provides long-term relief from symptoms
Who Can Benefit from PRP Therapy?
PRP therapy is a viable option for individuals who have been diagnosed with tennis elbow and have not experienced significant improvement with conservative treatments, such as rest, physical therapy, and anti-inflammatory medications. It is essential to consult with a qualified healthcare professional to determine if PRP therapy is suitable for your specific condition and overall health.
The PRP Treatment Process
The PRP treatment process typically involves the following steps:
Initial consultation and evaluation: A healthcare provider, such as Lynn Colucci, DC from Lynn Colucci, DC, will assess your medical history, perform a physical examination, and review any previous treatment methods.
Preparation and collection of blood: A small sample of your blood will be drawn and prepared for the PRP separation process.
PRP separation: The collected blood sample is spun in a centrifuge machine to isolate the platelet-rich plasma from the rest of the components.
Injection procedure: The concentrated PRP is carefully injected into the affected area around the elbow joint using advanced techniques and guided imaging.
Post-treatment care: After the procedure, you may be advised to rest, avoid excessive physical activity, and attend follow-up sessions to monitor your progress.
Expected Results and Recovery
The effectiveness of PRP therapy for tennis elbow varies from person to person, depending on several factors, including the severity of the condition and individual healing capabilities. While some individuals may experience immediate relief, others may require multiple sessions to achieve optimal results.
As part of the recovery process, it is crucial to follow the post-treatment instructions provided by your healthcare provider. This may include gentle exercises, physical therapy, and modifications to your daily activities to prevent re-injury and promote long-term healing.
Conclusion
PRP therapy offers an innovative and promising approach to effectively manage and treat tennis elbow. With her expertise and experience, Lynn Colucci, DC, provides exceptional PRP treatment for tennis elbow, prioritizing patient care and overall well-being.
If you are struggling with tennis elbow and seeking a comprehensive and reliable solution, Lynn Colucci, DC is here to help. Contact us today to schedule a consultation and start your journey towards optimal recovery and renewed mobility.