NAD Injection: Boost Energy & Health
Oct 7, 2021
Blog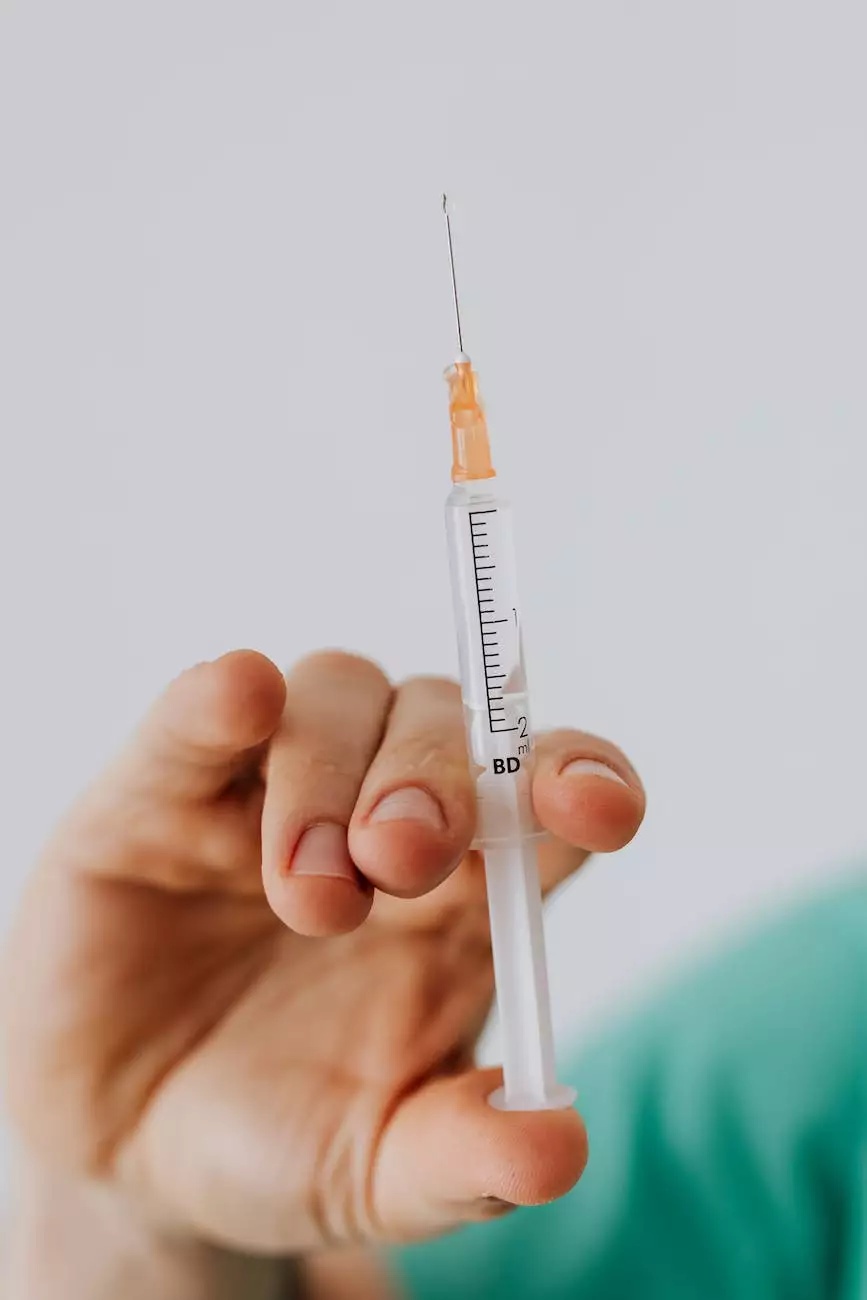 Introduction
Are you feeling tired, lacking energy, or experiencing health issues? Look no further! Lynn Colucci, DC is here to help you boost your energy and improve your overall health with NAD Injection and Functional Medicine.
The Power of NAD Injection
NAD (Nicotinamide Adenine Dinucleotide) is a coenzyme that plays a crucial role in our body's energy production and cellular functioning. As we age, our NAD levels naturally decline, resulting in various health issues and a decrease in energy.
By receiving NAD Injections, you can replenish your NAD levels, leading to a range of benefits such as increased energy, improved brain function, enhanced metabolism, and revitalized cellular health. NAD Injection is a safe and effective procedure offered by Lynn Colucci, DC.
Functional Medicine Approach
At Lynn Colucci, DC, we believe in taking a holistic approach to health. Our functional medicine strategies focus on identifying the root cause of your health concerns and addressing them through personalized treatments.
When you visit our clinic, we will conduct a thorough assessment of your medical history, lifestyle, and current symptoms. This detailed evaluation allows us to create a customized treatment plan that incorporates NAD Injection along with other appropriate therapies, nutritional support, and lifestyle modifications.
The Benefits of NAD Injection
1. Increased Energy Levels
NAD Injection helps boost your energy levels by supporting the production of ATP, the energy currency of our cells. With increased energy, you'll experience improved focus, productivity, and vitality.
2. Enhanced Cognitive Function
Proper NAD levels are essential for optimal brain function. NAD Injection promotes better cognitive abilities, including enhanced memory, mental clarity, and overall brain health.
3. Revitalized Cellular Health
NAD is involved in various cellular processes, including DNA repair and energy production. By increasing NAD levels through injections, you'll support your body's natural ability to repair and rejuvenate its cells, leading to improved overall health and longevity.
4. Improved Metabolism
Many individuals struggle with weight management and metabolism-related issues. NAD Injection can help optimize your metabolism, leading to better digestion, balanced blood sugar levels, and improved weight control.
Why Choose Lynn Colucci, DC?
Lynn Colucci, DC is renowned for her expertise in functional medicine and her commitment to patient care. With years of experience in the field, Dr. Colucci understands the importance of personalized treatments and takes the time to listen to her patients' concerns.
By choosing Lynn Colucci, DC, you'll benefit from:
Comprehensive assessments to uncover the root cause of your health issues
Customized treatment plans tailored to your specific needs
Professional and compassionate care throughout your journey
Access to a range of cutting-edge functional medicine therapies
A supportive and understanding environment
Contact Lynn Colucci, DC Today
If you're ready to regain your energy, improve your health, and experience the benefits of NAD Injection, don't hesitate to reach out to Lynn Colucci, DC. Take the first step towards a healthier and more vibrant life.
© 2021 Lynn Colucci, DC. All rights reserved.