Ozone Therapy's Role in the Comprehensive Treatment of Lyme Disease - Lynn Colucci, DC
Nov 23, 2021
Blog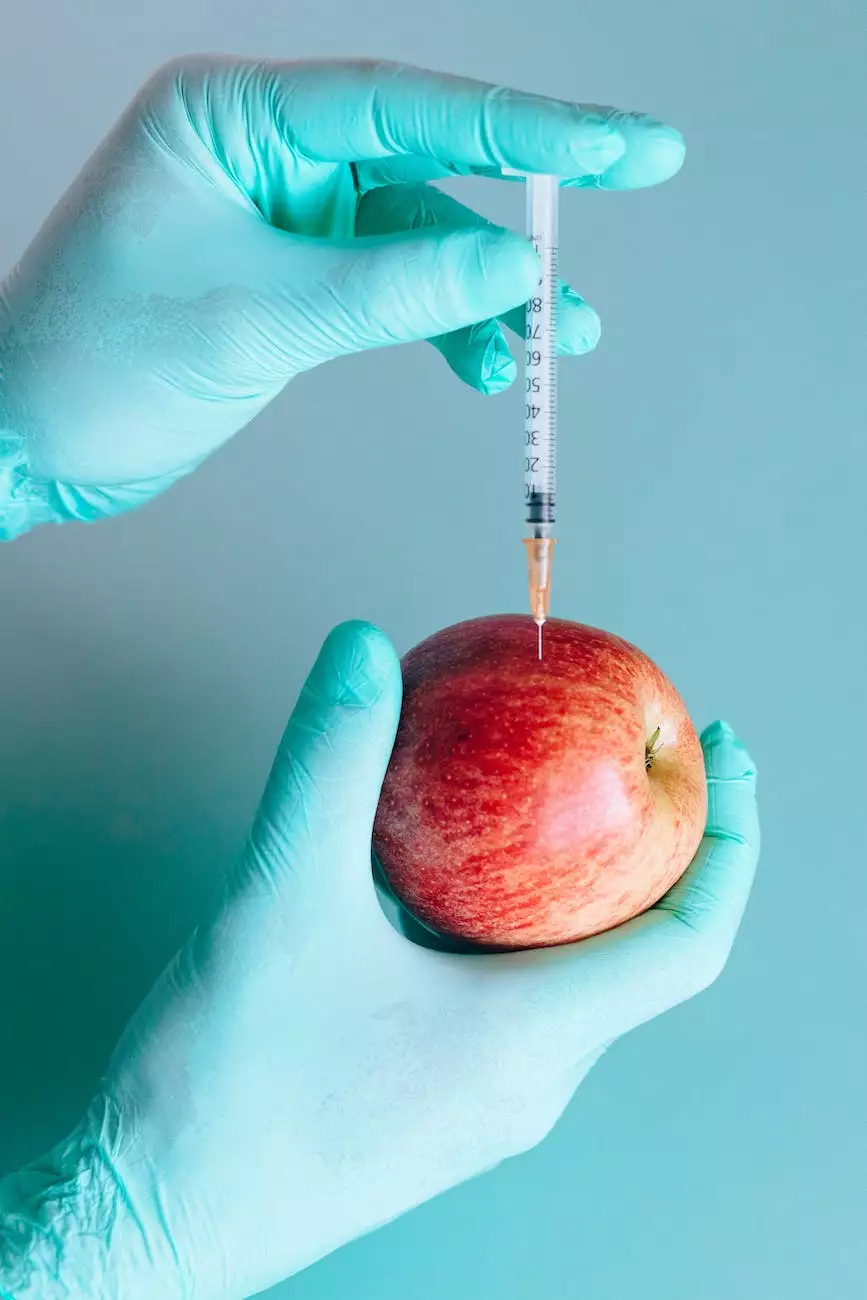 Welcome to Lynn Colucci, DC, your trusted source for comprehensive treatment of Lyme disease. Our exceptional health services focus on incorporating ozone therapy, a highly effective treatment method for Lyme disease. In this informative blog post, we will delve into the significant role ozone therapy plays in the management and healing process of Lyme disease. Read on to discover the many benefits of ozone therapy and how it can help you achieve optimal health and well-being.
Understanding Lyme Disease
Lyme disease, caused by the bacterium Borrelia burgdorferi, is a tick-borne illness that affects thousands of people every year. It can lead to a range of debilitating symptoms, such as fatigue, joint pain, muscle aches, and neurological issues. Traditional treatments often focus on antibiotics alone, which may not fully address the complex nature of this disease. This is where ozone therapy comes in, offering a comprehensive approach to Lyme disease treatment.
What is Ozone Therapy?
Ozone therapy, also known as oxidative therapy, involves the controlled administration of medical-grade ozone gas into the body. Medical ozone is a highly reactive form of oxygen that has powerful antimicrobial properties. It works by positively impacting the immune system and aiding in the elimination of harmful pathogens, like the Borrelia burgdorferi bacterium.
The Benefits of Ozone Therapy for Lyme Disease
Ozone therapy offers numerous benefits for individuals suffering from Lyme disease. Its multifaceted approach tackles various aspects of the condition, providing comprehensive healing and relief. Here are some of the key advantages of incorporating ozone therapy into your Lyme disease treatment plan:
Enhanced Immune System: Ozone therapy stimulates the immune system, helping it function optimally and combat infections more effectively. It activates white blood cells, increasing their ability to destroy pathogens.
Reduced Inflammation: Chronic inflammation is a common feature of Lyme disease. Ozone therapy has anti-inflammatory properties that can significantly reduce inflammation, thereby alleviating pain and discomfort.
Improved Oxygenation: Lyme disease often leads to reduced oxygen levels in various tissues and organs. Ozone therapy improves oxygen delivery throughout the body, promoting tissue regeneration and enhancing overall healing.
Antimicrobial Action: Ozone therapy has the unique ability to directly target and inactivate bacteria, viruses, fungi, and parasites, including the Borrelia burgdorferi bacterium responsible for Lyme disease.
Detoxification and Cleansing: Ozone therapy enhances the body's detoxification processes, aiding in the removal of toxins and harmful substances accumulated due to Lyme disease and its treatment.
Improved Energy and Vitality: Many individuals with Lyme disease experience chronic fatigue. Ozone therapy helps restore energy levels by enhancing mitochondrial function and cellular metabolism.
How Ozone Therapy Works for Lyme Disease
When administered as part of Lyme disease treatment, ozone therapy follows a comprehensive approach that targets the underlying causes while supporting overall health. Ozone therapy treatments can include:
Major Autohemotherapy (MAH): This procedure involves withdrawing a small amount of the patient's blood, mixing it with ozone, and returning it to the body intravenously. MAH enhances immune function, reduces inflammation, and enhances detoxification.
Rectal Insufflation: Ozone gas is introduced into the body via the rectum using a specialized device. This approach allows ozone to directly enter the bloodstream, increasing oxygenation and accelerating healing.
Local Ozone Injections: In some cases, localized ozone injections may be administered near affected areas, such as joints or muscles, to promote healing and reduce inflammation.
Working with Lynn Colucci, DC
At Lynn Colucci, DC, we specialize in providing the highest quality ozone therapy treatments for Lyme disease. Our team of experts is passionate about helping individuals regain their health and well-being. We create personalized treatment plans tailored to each patient's unique needs, ensuring the best possible outcomes. Choose Lynn Colucci, DC for exceptional Lyme disease treatment and witness the outstanding benefits of ozone therapy.
Contact Lynn Colucci, DC Today
If you or a loved one is suffering from Lyme disease and seeking comprehensive treatment options, don't hesitate to contact Lynn Colucci, DC. Our dedicated team is ready to guide you through the process and offer the support you need. Take the first step towards your healing journey by scheduling a consultation today.
Disclaimer: This website page is for informational purposes only and does not constitute medical advice. Please consult with a qualified healthcare professional for appropriate diagnosis and treatment.