About Acupuncture - Lynn Colucci, DC
May 1, 2019
About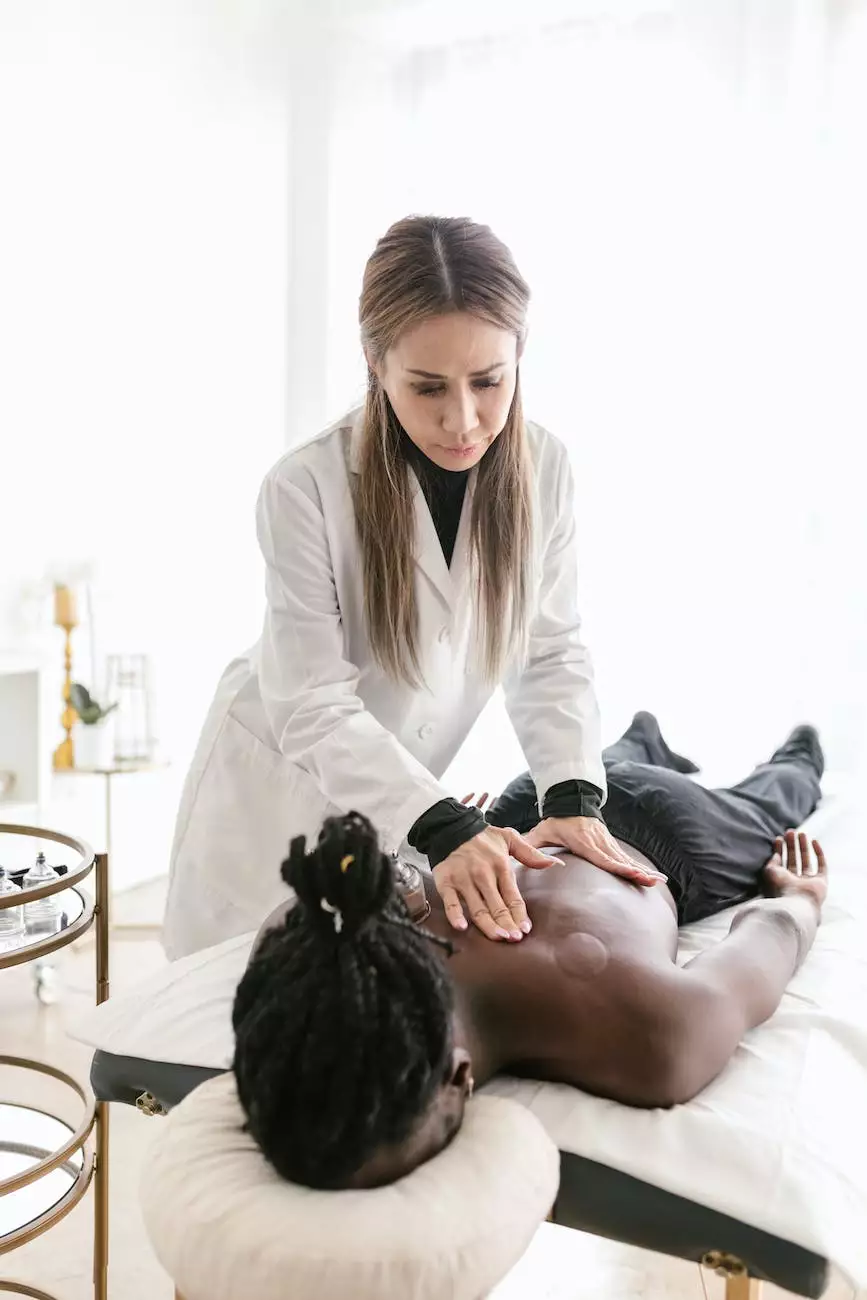 Introduction to Acupuncture
Acupuncture is an ancient healing practice that has been used for thousands of years to promote overall health and well-being. Lynn Colucci, DC, a trusted chiropractor in the field of health, proudly offers acupuncture services to individuals seeking natural healing methods.
The Benefits of Acupuncture
Acupuncture is known to provide a wide range of benefits for both physical and mental health. Through the strategic insertion of thin needles into specific points on the body, acupuncture stimulates the body's natural healing processes, promoting balance and harmony within.
Pain Management
One of the most common uses of acupuncture is for pain management. Whether you are suffering from chronic pain due to conditions such as arthritis or recovering from an injury, acupuncture can help alleviate pain by increasing blood flow, releasing endorphins, and reducing inflammation.
Stress Reduction
In today's fast-paced world, stress has become a prevalent issue for many individuals. Acupuncture offers a natural and effective way to reduce stress and promote relaxation. By targeting specific points on the body, acupuncture can help regulate the nervous system, leading to a calmer state of mind.
Improved Sleep
Sleep plays a crucial role in maintaining our overall well-being. If you struggle with insomnia or have trouble getting a restful night's sleep, acupuncture may be a beneficial treatment option. Acupuncture can help regulate sleep patterns, ease anxiety, and promote deep, rejuvenating sleep.
How Acupuncture Works
Acupuncture is based on the belief that energy, known as qi, flows through pathways in the body called meridians. When these meridians become blocked, it can lead to physical and emotional imbalances. By inserting needles into specific points along these meridians, acupuncture helps to restore the proper flow of qi, leading to improved health and well-being.
What to Expect During an Acupuncture Session
When you visit Lynn Colucci, DC for an acupuncture session, you can expect a personalized and attentive approach to your health and well-being. Dr. Colucci will begin by conducting a thorough consultation to understand your specific concerns and health goals. This information will guide her in creating a customized acupuncture treatment plan tailored to your needs.
The Acupuncture Process
During an acupuncture session, you will be comfortably positioned on a treatment table. Dr. Colucci will use sterile, thin needles, gently inserting them into the designated acupuncture points. Most patients report feeling minimal to no discomfort during the treatment. The needles will remain in place for about 20-40 minutes while you relax and allow the acupuncture to take effect.
Continued Care and Follow-Up
Acupuncture is often most effective with regular, ongoing sessions. Dr. Colucci will work closely with you to determine the recommended frequency and duration of your acupuncture treatment to help you achieve optimal results. Some individuals may notice immediate improvements while others may require several sessions to experience significant changes.
Why Choose Lynn Colucci, DC for Acupuncture?
Lynn Colucci, DC has established herself as a trusted and experienced chiropractor in the field of health. With a strong foundation in holistic approaches to wellness, Dr. Colucci combines her knowledge of both chiropractic care and acupuncture to provide comprehensive and effective treatments.
Personalized Approach
Dr. Colucci understands that every patient is unique, and she takes the time to listen and understand your individual needs. She will create a personalized treatment plan that addresses your specific concerns and guides you towards a path of better health.
Experience and Expertise
With years of experience and a deep understanding of acupuncture techniques, Dr. Colucci delivers high-quality care to each patient. She stays updated with the latest research and advancements in the field to ensure she provides the best possible treatments.
Passion for Well-being
What sets Dr. Colucci apart is her genuine passion for improving the well-being of her patients. She is committed to helping you achieve your health goals and aims to empower you with the knowledge and tools to maintain a balanced, healthy lifestyle.
Positive Patient Experiences
The positive feedback from Dr. Colucci's patients speaks to the effectiveness of her acupuncture treatments. Many individuals have reported significant improvements in their overall health, pain management, and stress reduction after undergoing acupuncture sessions with Dr. Colucci.
Contact Lynn Colucci, DC for Acupuncture Services
If you are interested in experiencing the benefits of acupuncture and improving your overall health, contact Lynn Colucci, DC today. Schedule a consultation and take the first step towards a balanced, harmonious life.
Disclaimer: The information provided on this website is for educational purposes only and does not substitute medical advice. Consult with a healthcare professional before starting any treatment.