Learn More about Dr. Qiao
Jan 12, 2019
Team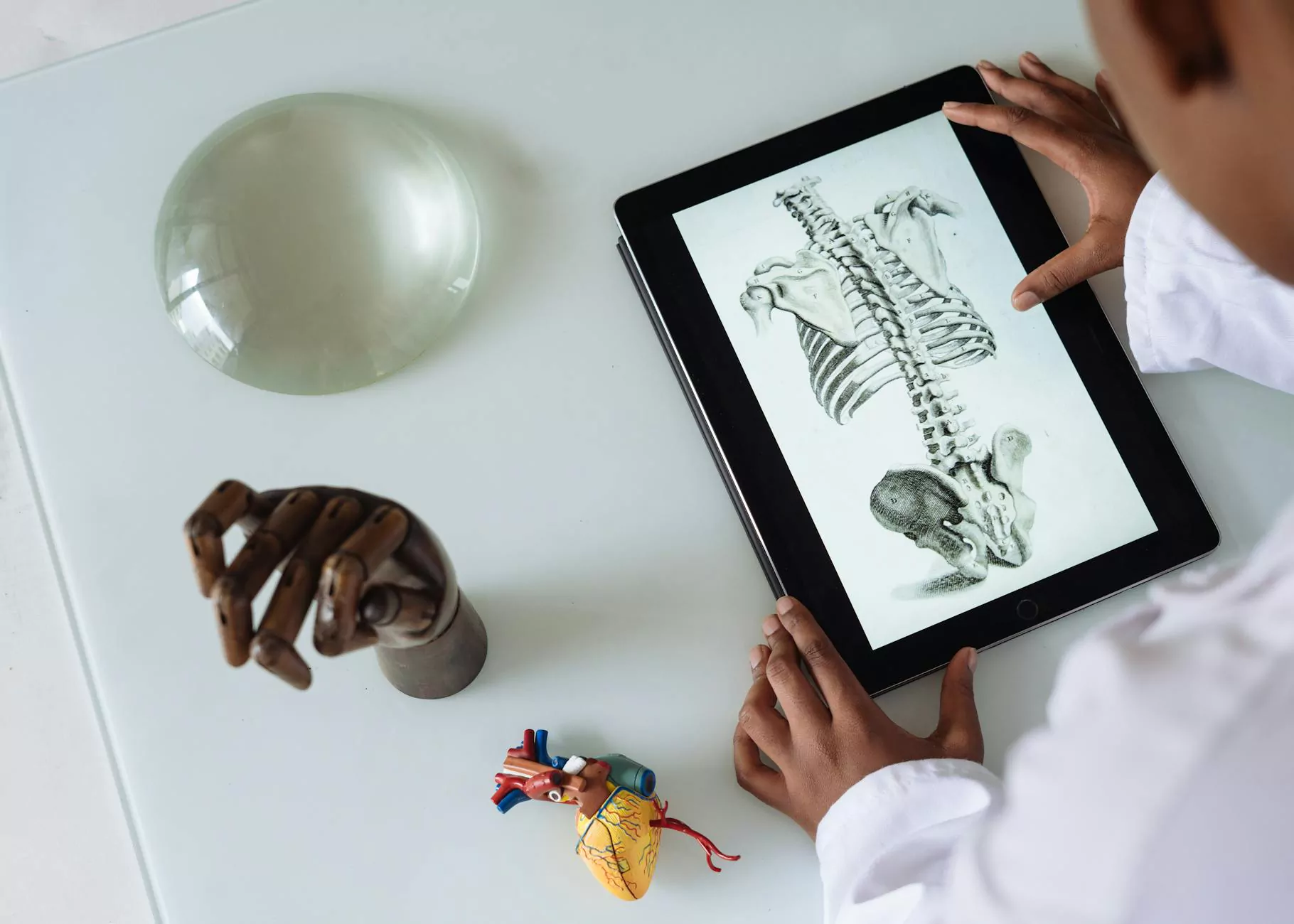 Introduction
Welcome to Lynn Colucci, DC - your trusted partner in achieving optimal health and wellness. We are excited to introduce you to Dr. Qiao, a highly skilled chiropractor dedicated to improving the lives of our patients.
Experience and Qualifications
With years of experience in the field of chiropractic care, Dr. Qiao brings a wealth of knowledge and expertise to our practice. Driven by a passion for helping individuals lead healthier lives, Dr. Qiao obtained a Doctor of Chiropractic degree from a renowned institution. This extensive educational background ensures that patients receive the highest level of care.
Approach to Chiropractic Care
Dr. Qiao firmly believes in a holistic approach to chiropractic care, considering the interconnectedness of the body's systems. By focusing on the root causes of pain and discomfort, Dr. Qiao aims to provide long-lasting relief and improve overall well-being. She tailors treatment plans to meet the unique needs of each patient, utilizing a variety of techniques and therapies.
Areas of Expertise
Dr. Qiao specializes in a wide range of chiropractic services, including:
Spinal Adjustments: Dr. Qiao utilizes precise spinal adjustments to correct misalignments and restore proper function to your spine. These adjustments can alleviate pain, improve mobility, and enhance nervous system function.
Soft Tissue Therapy: With expertise in soft tissue therapy, Dr. Qiao effectively addresses muscle tension, inflammation, and scar tissue. This therapeutic approach promotes healing and helps patients regain optimal muscle function.
Posture Correction: Poor posture can have a significant impact on overall health. Dr. Qiao offers tailored solutions to correct postural imbalances and improve alignment, reducing strain on the body.
Nutritional Counseling: Dr. Qiao understands the crucial role of nutrition in maintaining optimal health. Through personalized nutritional counseling, she provides guidance on healthy eating habits, supplements, and lifestyle adjustments to support patients' well-being.
Exercise Rehabilitation: As part of her comprehensive approach, Dr. Qiao incorporates exercise rehabilitation to strengthen muscles, improve flexibility, and enhance overall physical function.
Why Choose Dr. Qiao?
When it comes to chiropractic care, Dr. Qiao stands out for several reasons:
Compassionate Care: Dr. Qiao deeply cares about her patients' well-being and strives to create a comfortable and supportive environment.
Personalized Approach: By customizing treatment plans to suit individual needs, Dr. Qiao ensures that patients receive the most effective care possible.
Continual Learning: Driven by a commitment to ongoing education, Dr. Qiao stays up-to-date with the latest advancements in chiropractic care.
Results-Oriented: Dr. Qiao's primary goal is to provide patients with long-term relief and improved overall health.
Book an Appointment with Dr. Qiao
Ready to experience the benefits of exceptional chiropractic care? Contact Lynn Colucci, DC today to schedule an appointment with Dr. Qiao. We look forward to helping you achieve a healthier, pain-free life.