Service: Nutrition | Jacksonville, FL Chiropractor
Oct 2, 2022
Services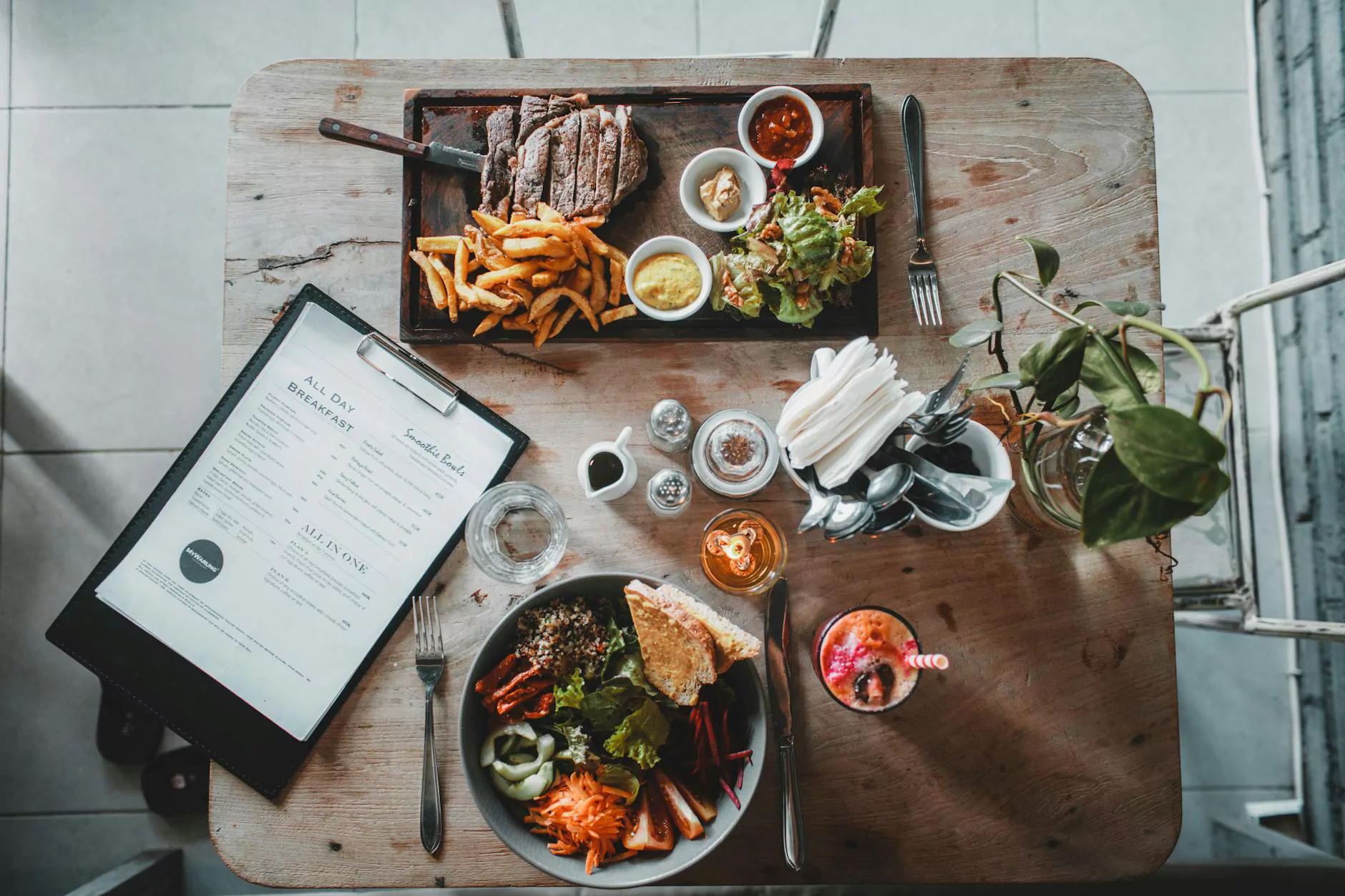 Introduction
Welcome to Lynn Colucci, DC - your trusted chiropractor in Jacksonville, FL! We are proud to offer a wide range of services to help you achieve optimal health and wellness. One of our core service offerings is comprehensive nutrition counseling, designed to provide you with the tools and knowledge you need to make informed decisions about your diet and nutrition.
Why Nutrition Matters
The old saying "you are what you eat" holds true when it comes to our overall health and well-being. Proper nutrition plays a vital role in supporting our bodily functions, preventing disease, and promoting a healthy lifestyle. At Lynn Colucci, DC, we understand the importance of nutrition and its impact on our patients' lives.
Comprehensive Nutrition Counseling
Our nutrition counseling services are tailored to meet your specific needs and goals. Whether you are looking to lose weight, manage a chronic condition, optimize performance, or simply improve your overall health, our experienced chiropractors are here to guide you every step of the way.
Assessment and Personalized Plan
During your initial consultation, we will conduct a thorough assessment of your current dietary habits, medical history, lifestyle factors, and individual goals. This information will allow us to create a personalized nutrition plan that suits your unique needs and preferences.
Educational Resources and Support
We believe that education is key to long-term success. Our team will provide you with valuable resources, including educational materials, meal plans, and recipes to help you make healthier choices. We will also offer ongoing support and guidance, ensuring you stay on track and achieve optimal results.
Addressing Specific Needs and Conditions
Our nutrition counseling services are designed to address a wide range of needs and conditions. Whether you are dealing with food allergies, digestive disorders, hormonal imbalances, or other specific concerns, we will work closely with you to develop a comprehensive plan that takes into account your unique circumstances.
The Benefits of Nutrition Counseling
By investing in nutrition counseling at Lynn Colucci, DC, you can expect to experience a wide range of benefits, including:
Better management of chronic conditions
Improved energy levels and mood
Enhanced immune function
Weight management and sustainable weight loss
Reduced risk of diseases, such as diabetes, heart disease, and certain cancers
Improved digestion and gastrointestinal health
Promotion of overall health and well-being
Get Started Today
If you are ready to take control of your nutrition and make positive changes for your health, Lynn Colucci, DC is here to support you. Our team of experienced chiropractors is dedicated to helping you achieve your goals and live a healthier, more fulfilling life. Contact us today to schedule your nutrition counseling session and embark on your journey towards optimal health and well-being!