Chiropractic and Pregnancy
Jan 14, 2022
Services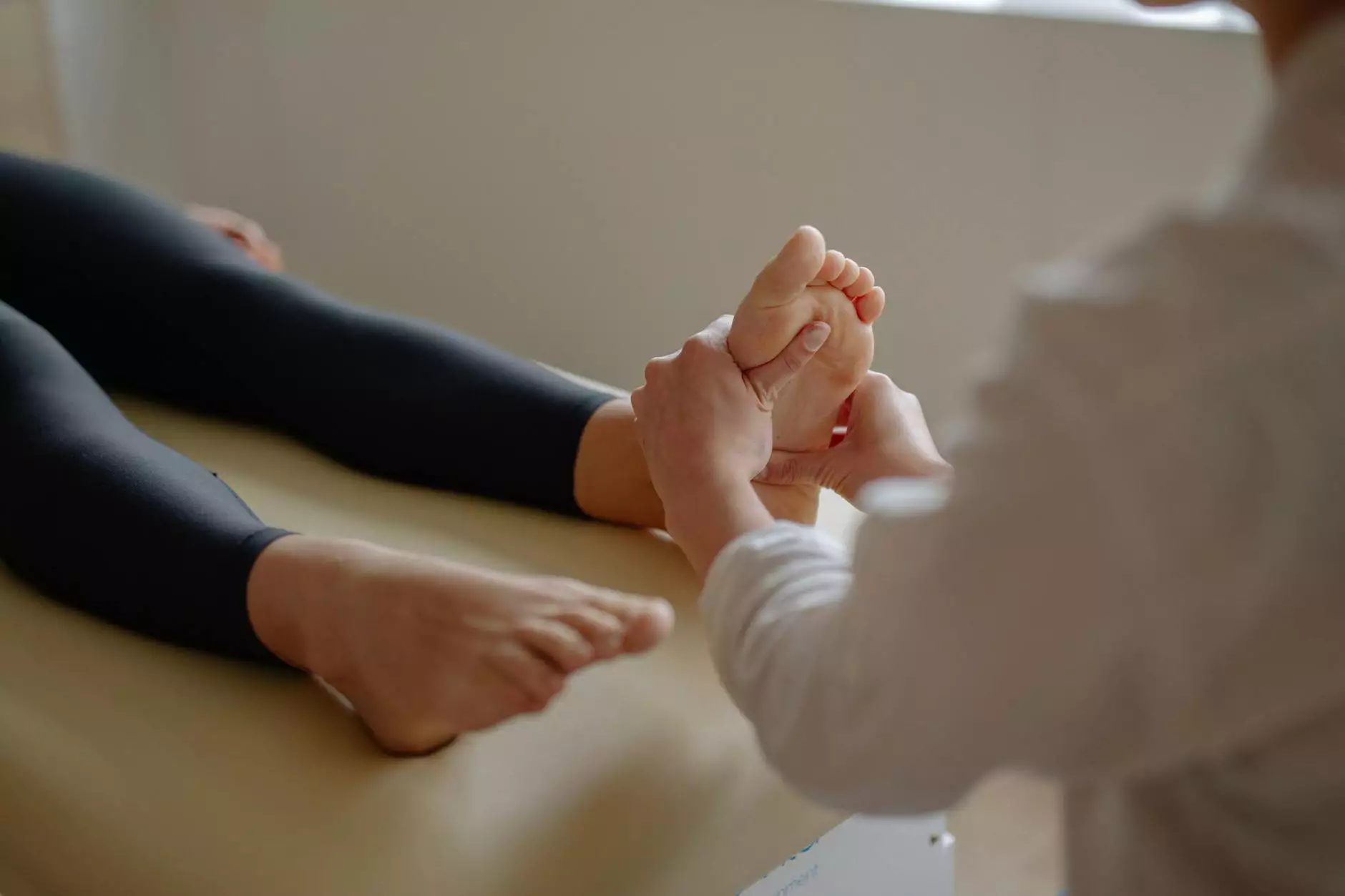 Welcome to Lynn Colucci, DC - Jacksonville's premier chiropractic care specialist for pregnant women. As a highly skilled chiropractor, Dr. Colucci understands the unique needs and concerns of expectant mothers. With her expertise and compassionate approach, she aims to provide the highest quality care to ensure a comfortable and healthy pregnancy.
The Benefits of Chiropractic Adjustments during Pregnancy
Pregnancy is a beautiful and transformative experience, but it can also bring about various physical challenges for women. As the body undergoes dramatic changes to accommodate the growing baby, it can lead to discomfort, pain, and other musculoskeletal issues. Chiropractic adjustments offer numerous benefits to expectant mothers:
1. Alleviation of Pain and Discomfort
Pregnancy often comes with pain and discomfort in the back, neck, hips, and pelvis. Hormonal changes, weight gain, and postural adjustments can contribute to these discomforts. Chiropractic adjustments are specifically designed to address these issues, providing relief from pain and promoting overall comfort.
2. Postural Correction
As the baby continues to grow, the center of gravity shifts, which can lead to changes in posture. These postural deviations can cause muscle imbalances and increase the risk of developing musculoskeletal conditions. Chiropractic adjustments help restore proper alignment and posture, reducing the strain on muscles and supporting a healthier pregnancy.
3. Optimal Pelvic Alignment
During pregnancy, the body prepares for childbirth by releasing relaxin, a hormone that loosens ligaments and joints. While this is necessary for the birthing process, it can also lead to pelvic misalignments. Chiropractic care focuses on realigning the pelvis, promoting optimal positioning for the baby and reducing the risk of complications during delivery.
4. Enhanced Nervous System Function
The nervous system plays a crucial role in maintaining overall health and wellbeing. Chiropractic adjustments help ensure that the spine and nervous system are functioning optimally, allowing for better communication between the brain and the rest of the body. This not only benefits the mother but also supports the developing baby's growth and development.
5. Improved Pregnancy Wellbeing
By addressing the physical discomforts and challenges that come with pregnancy, chiropractic care can significantly improve overall wellbeing. Women who receive regular chiropractic adjustments report better sleep, increased energy levels, reduced stress, and an overall better pregnancy experience.
Why Choose Lynn Colucci, DC?
At Lynn Colucci, DC, we take great pride in offering exceptional chiropractic care specifically tailored for pregnant women. Dr. Colucci has extensive experience and expertise in providing safe and effective chiropractic adjustments during pregnancy. Her gentle techniques are designed to accommodate the unique needs of expectant mothers, ensuring comfort and optimal results.
Compassionate and Customized Care
We understand that each pregnancy journey is unique, and our approach reflects that. Dr. Colucci takes the time to listen to each patient's concerns and thoroughly assess their condition. She then creates a personalized treatment plan to address their specific needs, utilizing various chiropractic techniques that are safe for both mom and baby.
Focus on Education and Empowerment
As advocates for women's health, we believe in empowering our patients with knowledge. We educate expectant mothers about the importance of chiropractic care during pregnancy and provide tips and advice on maintaining a healthy lifestyle. Our goal is to equip women with the tools they need to make informed decisions regarding their wellbeing and the wellbeing of their babies.
A Welcoming and Relaxing Environment
Our chiropractic office provides a serene and welcoming atmosphere, where expectant mothers can feel at ease. We strive to create a calming space that promotes relaxation and allows our patients to fully embrace their chiropractic experience. Dr. Colucci and her dedicated team are committed to fostering a positive and nurturing environment for every visitor.
Contact Us for Chiropractic Care during Pregnancy in Jacksonville, FL
If you are an expectant mother in Jacksonville, FL, and seeking chiropractic care during pregnancy, Lynn Colucci, DC is here to support you. Dr. Colucci's extensive experience in chiropractic care, combined with her passion for helping pregnant women, makes her the ideal choice for your prenatal care needs. Contact us today to schedule an appointment and take the first step towards a healthier and more comfortable pregnancy experience.