Massage Therapy at Lynn Colucci, DC
Oct 20, 2019
Services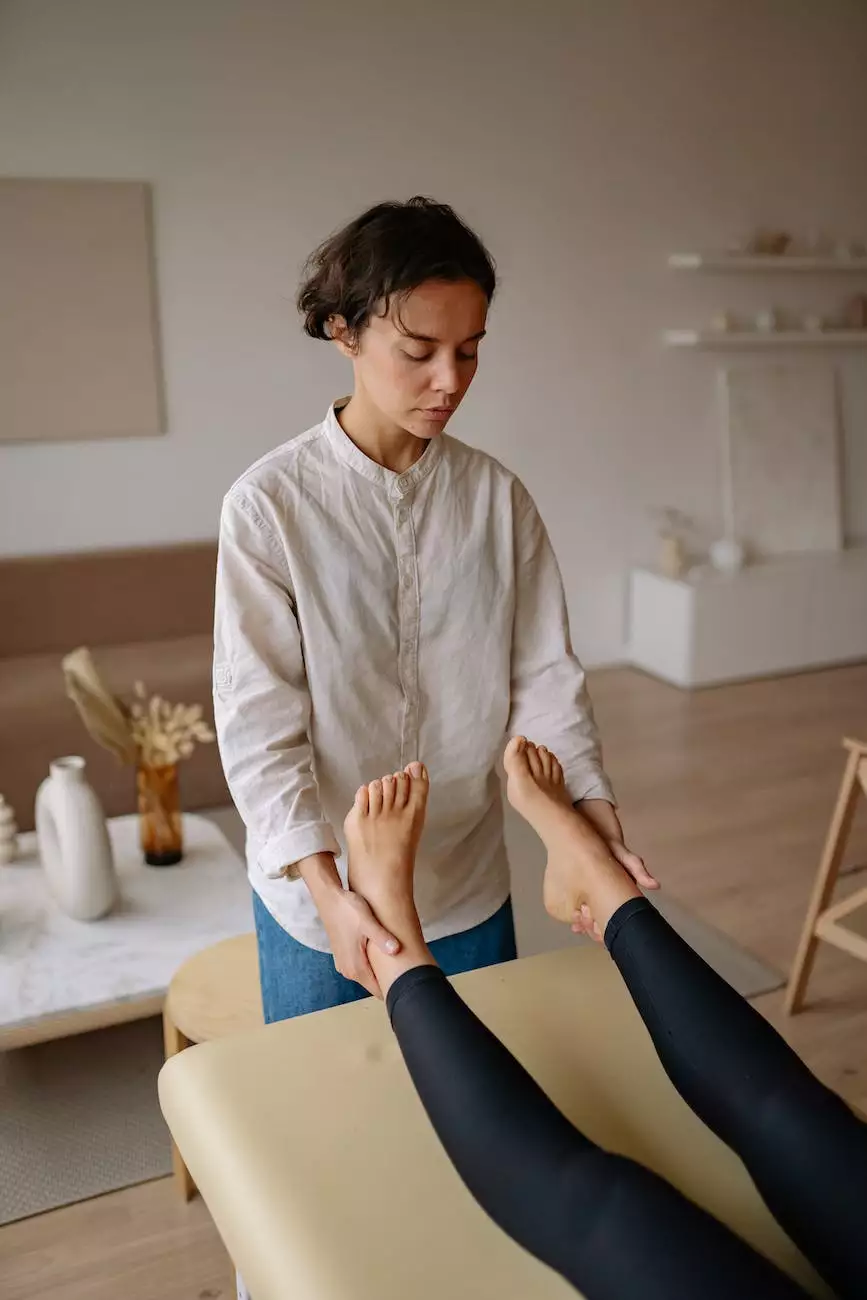 About Massage Therapy
Looking for effective and soothing massage therapy in Jacksonville, FL? Look no further! At Lynn Colucci, DC, we offer a wide range of massage treatments tailored to meet your specific needs. Our experienced and highly skilled massage therapists are committed to helping you achieve optimal health and well-being through the power of therapeutic touch.
Benefits of Massage Therapy
Massage therapy offers numerous physical and mental benefits. Whether you seek relief from chronic pain, stress reduction, or simply want to relax and rejuvenate, our massage treatments can provide you with the following benefits:
Pain Relief
Massage therapy can effectively reduce muscle tension, alleviate joint pain, and improve overall mobility. By targeting specific areas of discomfort, our therapists can help you find relief from chronic conditions such as arthritis, fibromyalgia, and musculoskeletal injuries.
Stress Reduction
In today's fast-paced world, stress is an unavoidable part of life. Massage therapy offers a natural and holistic approach to stress reduction. Through the power of touch, our therapists can help you relax, unwind, and release tension, promoting a sense of calm and well-being.
Improved Circulation
A soothing massage session can enhance blood flow and improve lymphatic circulation, allowing for optimal nutrient delivery and waste removal within the body. Increased circulation can promote healing, reduce inflammation, and boost overall immune function.
Enhanced Range of Motion
If you're dealing with restricted movement or limited range of motion, massage therapy can be highly beneficial. By targeting and releasing tight muscles and connective tissues, our therapists can help improve your flexibility and enhance your overall physical performance.
Relaxation and Improved Sleep
Massage therapy is known to induce deep relaxation, which can lead to improved sleep quality. By reducing anxiety, promoting relaxation, and releasing endorphins, massage can help you achieve a more restful and rejuvenating sleep, allowing you to wake up feeling refreshed and revitalized.
Massage Techniques Offered
At Lynn Colucci, DC, our skilled massage therapists are trained in a variety of techniques to address your specific needs. Some of the massage techniques we offer include:
Swedish Massage
Deep Tissue Massage
Trigger Point Therapy
Sports Massage
Prenatal Massage
Hot Stone Massage
Aromatherapy Massage
Why Choose Lynn Colucci, DC
When it comes to massage therapy in Jacksonville, FL, Lynn Colucci, DC is your trusted partner in health and wellness. Here's why you should choose us:
Professional and Experienced Therapists
Our massage therapists are highly skilled and have extensive experience in providing therapeutic treatments. They are passionate about helping you achieve optimal health and well-being.
Individualized Approach
At Lynn Colucci, DC, we believe in providing personalized care. Our therapists will assess your unique needs and tailor the massage treatment accordingly to ensure maximum benefits and results.
State-of-the-Art Facilities
Our clinic is equipped with state-of-the-art facilities, creating a serene and comfortable environment for your massage therapy sessions. We prioritize your comfort and strive to create an atmosphere that promotes relaxation and healing.
Comprehensive Wellness Solutions
As a leading chiropractic clinic, Lynn Colucci, DC offers a holistic approach to health and wellness. In addition to massage therapy, we provide chiropractic care, nutrition counseling, and rehabilitation services, all under one roof.
Convenient Location
Located in the heart of Jacksonville, FL, our clinic is easily accessible and offers ample parking for your convenience. We strive to provide a hassle-free experience from the moment you step into our clinic.
Contact Us Today
If you're ready to experience the numerous benefits of massage therapy, don't hesitate to contact Lynn Colucci, DC. Our skilled therapists are here to help you relax, heal, and optimize your well-being. Contact us today to schedule an appointment!