Hormone Replacement Therapy (HRT) for Men: Pros & Cons
Aug 5, 2022
Services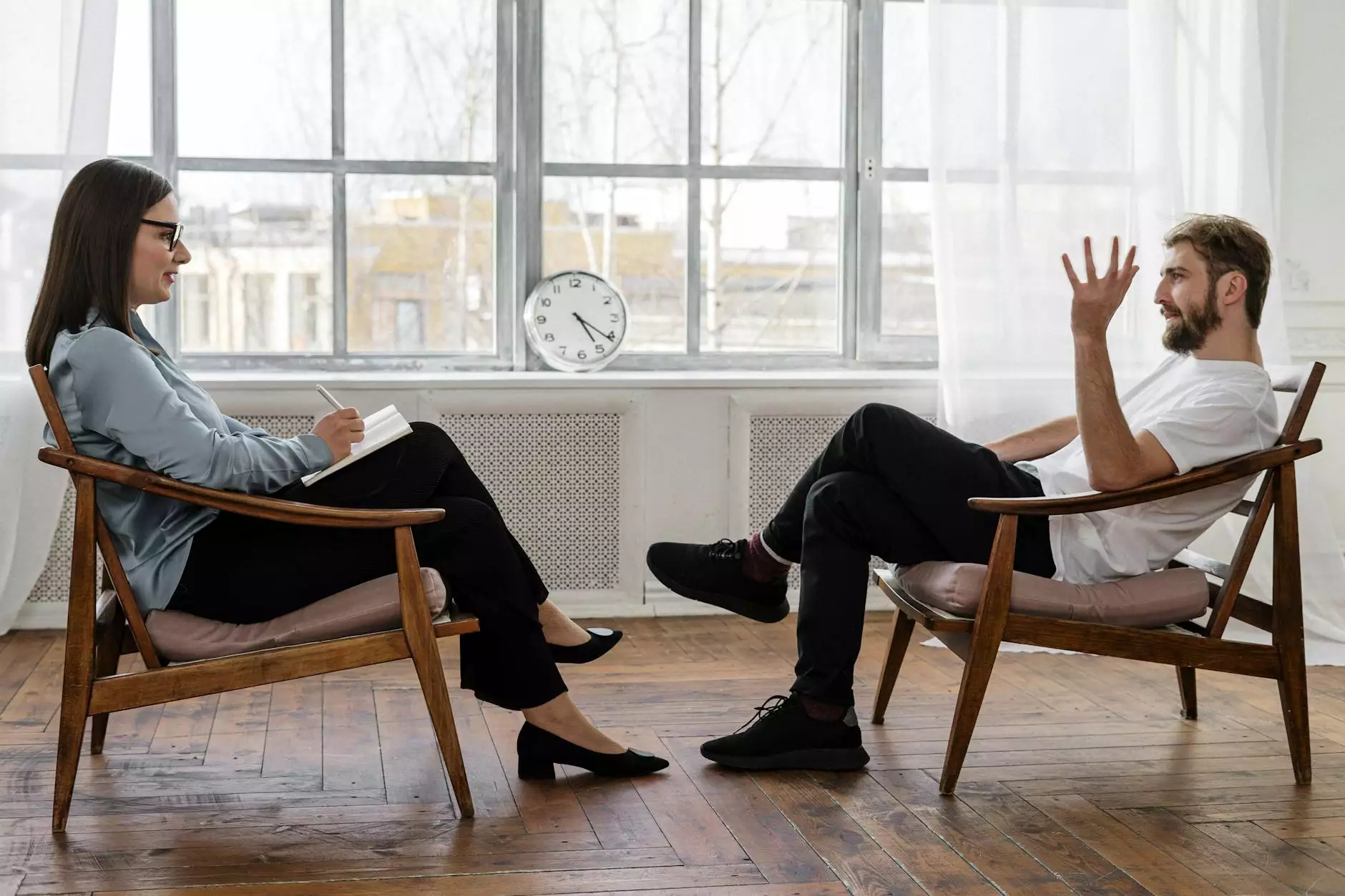 Introduction
Are you considering Hormone Replacement Therapy (HRT) for men? At Lynn Colucci, DC, we understand the importance of finding the right treatment options for your health. In this comprehensive guide, we will explore the pros and cons of HRT for men, providing you with valuable information to make informed decisions about your well-being. Let's dive in!
Understanding Hormone Replacement Therapy (HRT)
Hormone Replacement Therapy, commonly known as HRT, aims to restore hormonal balance in individuals experiencing imbalances or deficiencies. For men, HRT involves the use of synthetic hormones to supplement low levels of testosterone. Testosterone plays a crucial role in various bodily functions, including sexual health, muscle development, bone density, and mood regulation.
The Pros of Hormone Replacement Therapy (HRT) for Men
1. Increased Energy and Libido: HRT can help boost energy levels and enhance sexual desire and performance, improving overall quality of life.
2. Muscle Mass and Strength: Testosterone contributes to muscle growth, and HRT can support the development and maintenance of lean muscle mass, aiding physical performance and body composition.
3. Bone Health: Adequate testosterone levels are linked to optimal bone density and reduced risk of osteoporosis. HRT can help maintain bone health and minimize the risk of fractures.
4. Improved Cognitive Function: Some studies suggest a positive impact of HRT on cognitive function, including memory and concentration.
5. Mood Enhancement: Low testosterone levels may lead to mood swings, irritability, and depression. HRT can help stabilize moods and promote emotional well-being.
6. Cardiovascular Health: Testosterone has been associated with cardiovascular benefits, including improved cholesterol levels, blood pressure regulation, and reduced risk of heart disease. HRT may contribute to better heart health in some cases.
7. Relief from Symptoms of Andropause: Andropause refers to age-related testosterone decline. HRT can alleviate symptoms such as fatigue, decreased sex drive, and loss of muscle mass, contributing to an improved quality of life.
The Cons of Hormone Replacement Therapy (HRT) for Men
1. Potential Side Effects: Like any medical treatment, HRT may have potential side effects, including acne, increased risk of blood clots, sleep apnea, prostate enlargement, and breast enlargement. It is crucial to discuss these risks with a qualified healthcare professional.
2. Individual Variations: The effectiveness of HRT may vary from person to person, and not all individuals will experience the same benefits or improvements in their symptoms.
3. Long-Term Commitment: Hormone Replacement Therapy often requires long-term commitment and regular monitoring to achieve and maintain optimal results. This may involve regular blood tests and adjustments to the treatment plan.
4. Cost Considerations: HRT may involve ongoing costs, including the medication itself, doctor visits, laboratory tests, and follow-up appointments. It is essential to consider the financial implications associated with this treatment option.
5. Potential Risks: Although HRT has shown significant benefits for many, it is essential to be aware of potential risks, particularly for individuals with a history of certain medical conditions. Close monitoring and collaboration with a healthcare professional are crucial.
Conclusion
Hormone Replacement Therapy (HRT) for men can offer various benefits, including increased energy levels, improved sexual health, enhanced muscle strength, and overall well-being. However, it is essential to weigh these advantages against the potential risks and consider individual variations in response to treatment. At Lynn Colucci, DC, our experienced team is dedicated to guiding you through this decision-making process, providing personalized care that prioritizes your health and safety. Contact us today to schedule a consultation and explore the potential of HRT to improve your quality of life.