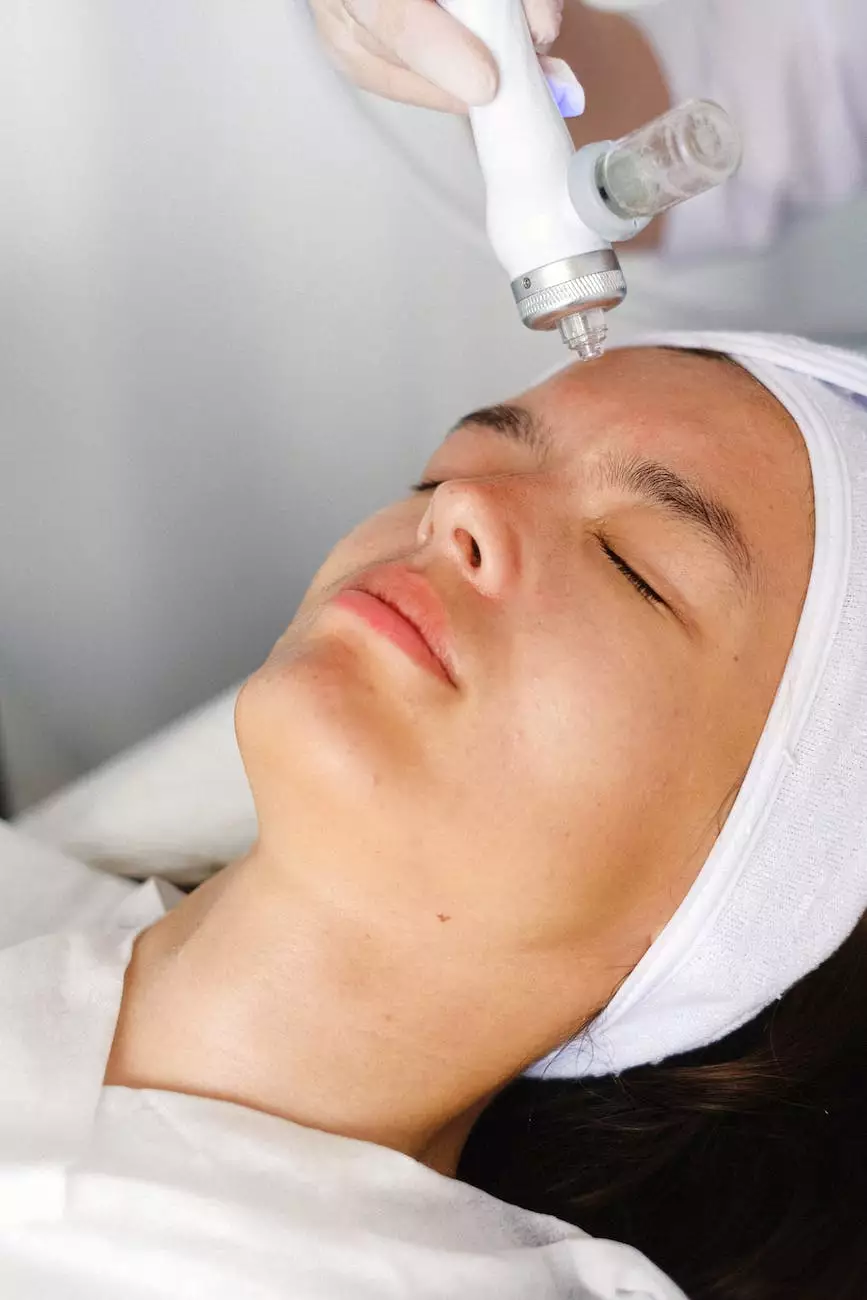 Introduction to MLS Laser Therapy
Are you tired of dealing with chronic pain or discomfort? Look no further. Lynn Colucci, DC, a leading expert in chiropractic care, proudly offers MLS Laser Therapy as a cutting-edge solution to help you find lasting relief. With a deep understanding of the intricate mechanisms of pain and tissue regeneration, Lynn Colucci, DC specializes in utilizing MLS Laser Therapy to improve your overall well-being and quality of life.
Understanding the Science Behind MLS Laser Therapy
MLS Laser Therapy stands for Multi-Wave Locked System Laser Therapy. It is an advanced, FDA-approved treatment that combines both infrared and pulsed laser wavelengths to effectively reduce pain and promote the regeneration of damaged tissues. This innovative therapy targets areas of discomfort at a cellular level, stimulating the body's natural healing processes by increasing blood flow and activating vital enzymes.
The Benefits of MLS Laser Therapy
MLS Laser Therapy offers a multitude of benefits that can significantly improve your quality of life. The non-invasive nature of this treatment ensures minimal discomfort and no downtime, allowing you to continue with your daily activities without interruption. Whether you're seeking pain relief from acute injuries, chronic conditions, or post-surgical discomfort, MLS Laser Therapy can provide you with the following benefits:
Pain Reduction: MLS Laser Therapy is highly effective in reducing pain levels associated with various conditions, including arthritis, tendonitis, and neuropathy.
Tissue Regeneration: By stimulating cell growth and enhancing tissue repair, MLS Laser Therapy aids in the regeneration of damaged or injured tissues.
Accelerated Healing: MLS Laser Therapy promotes faster healing processes, allowing you to recover more quickly from injuries or surgeries.
Inflammation Reduction: Inflammation is a common cause of pain and discomfort. MLS Laser Therapy helps reduce inflammation, contributing to overall pain relief.
Improved Range of Motion: Patients often experience better flexibility and increased range of motion after undergoing MLS Laser Therapy.
The MLS Laser Therapy Treatment Process
At Lynn Colucci, DC's state-of-the-art clinic, the MLS Laser Therapy process begins with a comprehensive evaluation of your specific condition and medical history. This allows our experienced team to develop a personalized treatment plan tailored to your needs. During each painless MLS Laser Therapy session, a handheld device emitting the laser light is placed on the targeted area, providing therapeutic benefits deep within your tissues.
The duration of each session may vary depending on the severity of your condition, ranging from a few minutes to approximately 30 minutes. Most patients begin to experience positive results within a few sessions, with cumulative benefits obtained over time.
Why Choose Lynn Colucci, DC for MLS Laser Therapy?
When it comes to your health and well-being, it's essential to trust a highly qualified professional like Lynn Colucci, DC. With years of experience and a strong dedication to patient care, Lynn Colucci, DC has earned a stellar reputation within the health community. By choosing Lynn Colucci, DC for your MLS Laser Therapy needs, you can expect:
Expertise: Lynn Colucci, DC possesses a deep understanding of laser therapy techniques and stays up-to-date with the latest advancements in the field.
Compassionate Care: Our clinic prioritizes patient comfort and satisfaction, ensuring a supportive and caring environment throughout your MLS Laser Therapy journey.
Individualized Approach: Lynn Colucci, DC believes in personalized treatment plans, integrating MLS Laser Therapy into your overall wellness strategy.
Proven Results: Countless patients have experienced remarkable improvements in pain relief and tissue regeneration through MLS Laser Therapy provided by Lynn Colucci, DC.
Long-Term Solutions: We focus on addressing the root causes of your pain and discomfort, providing long-lasting relief rather than temporary fixes.
Contact Lynn Colucci, DC for MLS Laser Therapy
If you're ready to say goodbye to pain and hello to a better quality of life, don't hesitate to reach out to Lynn Colucci, DC today. Our friendly team is here to answer your questions and assist you in scheduling your MLS Laser Therapy sessions. Experience the transformative power of MLS Laser Therapy at Lynn Colucci, DC's renowned clinic and rediscover the joy of pain-free living.