Back Pain: Causes, Symptoms, and Effective Chiropractic Treatments in Florida
Jan 7, 2021
Services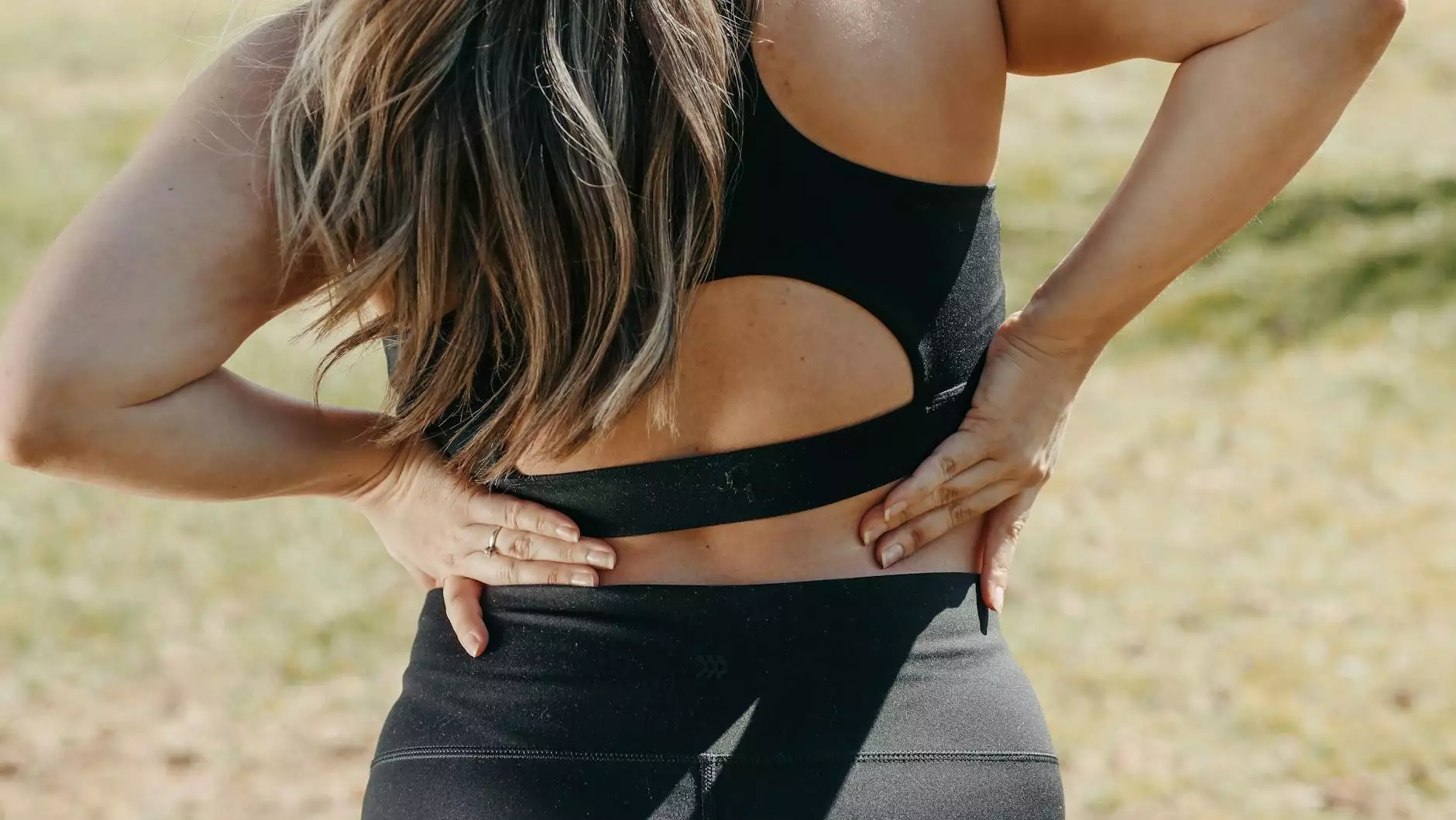 Welcome to the informative page on back pain, brought to you by Lynn Colucci, DC, a reputable chiropractor specializing in providing relief for individuals struggling with back pain in Florida. Here, we will explore the various causes of back pain, its accompanying symptoms, and the highly effective chiropractic treatments available to help you achieve long-lasting relief.
The Causes of Back Pain
Back pain can have multiple causes, ranging from musculoskeletal issues to underlying health conditions. The most common causes include:
Strained muscles or ligaments
Herniated or bulging discs
Spinal stenosis
Arthritis
Scoliosis
Repetitive motions or heavy lifting
Accidental injuries or trauma
Poor posture
Obesity
Understanding the specific cause of your back pain is crucial in developing an effective treatment plan.
Identifying Back Pain Symptoms
Back pain can manifest in various ways, with symptoms ranging from mild discomfort to debilitating pain. Some common symptoms associated with back pain include:
Localized or generalized pain in the back
Stiffness or reduced flexibility
Numbness or tingling sensations
Muscle spasms
Difficulty in standing up straight
Pain that radiates down the legs (sciatica)
If you experience any of these symptoms, it is essential to seek professional evaluation and treatment to prevent the condition from worsening.
Effective Chiropractic Treatments for Back Pain
As a leading chiropractor in Florida, Lynn Colucci, DC employs a holistic and evidence-based approach to effectively treat back pain. Our comprehensive treatment options may include:
Chiropractic Adjustments
Chiropractic adjustments, also known as spinal manipulations, involve gentle, targeted movements to realign the spine, relieving pressure on the affected nerves and reducing pain and inflammation.
Physical Therapy
Customized exercise programs are designed to improve strength, flexibility, and mobility, helping to alleviate back pain and prevent future issues.
Massage Therapy
Deep tissue massage and soft tissue manipulation techniques can release tension, improve blood circulation, and promote faster healing of injured muscles and tissues.
Posture Correction
Through individualized assessments and corrective exercises, we aim to improve your posture, reducing strain on the spine and minimizing long-term back pain.
Education and Prevention
At Lynn Colucci, DC, we empower our patients with valuable knowledge about back pain prevention methods, ergonomic adjustments, and lifestyle modifications to promote a sustainable pain-free life.
Schedule an Appointment with Lynn Colucci, DC
If you are suffering from back pain and seeking effective chiropractic solutions, Lynn Colucci, DC is here to help. Don't let back pain limit your daily activities or impact your overall well-being. Schedule an appointment with Lynn Colucci, DC today and take the first step towards achieving a pain-free life.
Contact Lynn Colucci, DC, your trusted chiropractor specializing in back pain relief, at (insert phone number) or visit our website to book your appointment online. Don't let back pain hold you back - regain your mobility and live life to the fullest with our expert chiropractic care.