Tingling in Arms And Hands Chiropractic Treatment
Nov 24, 2020
Services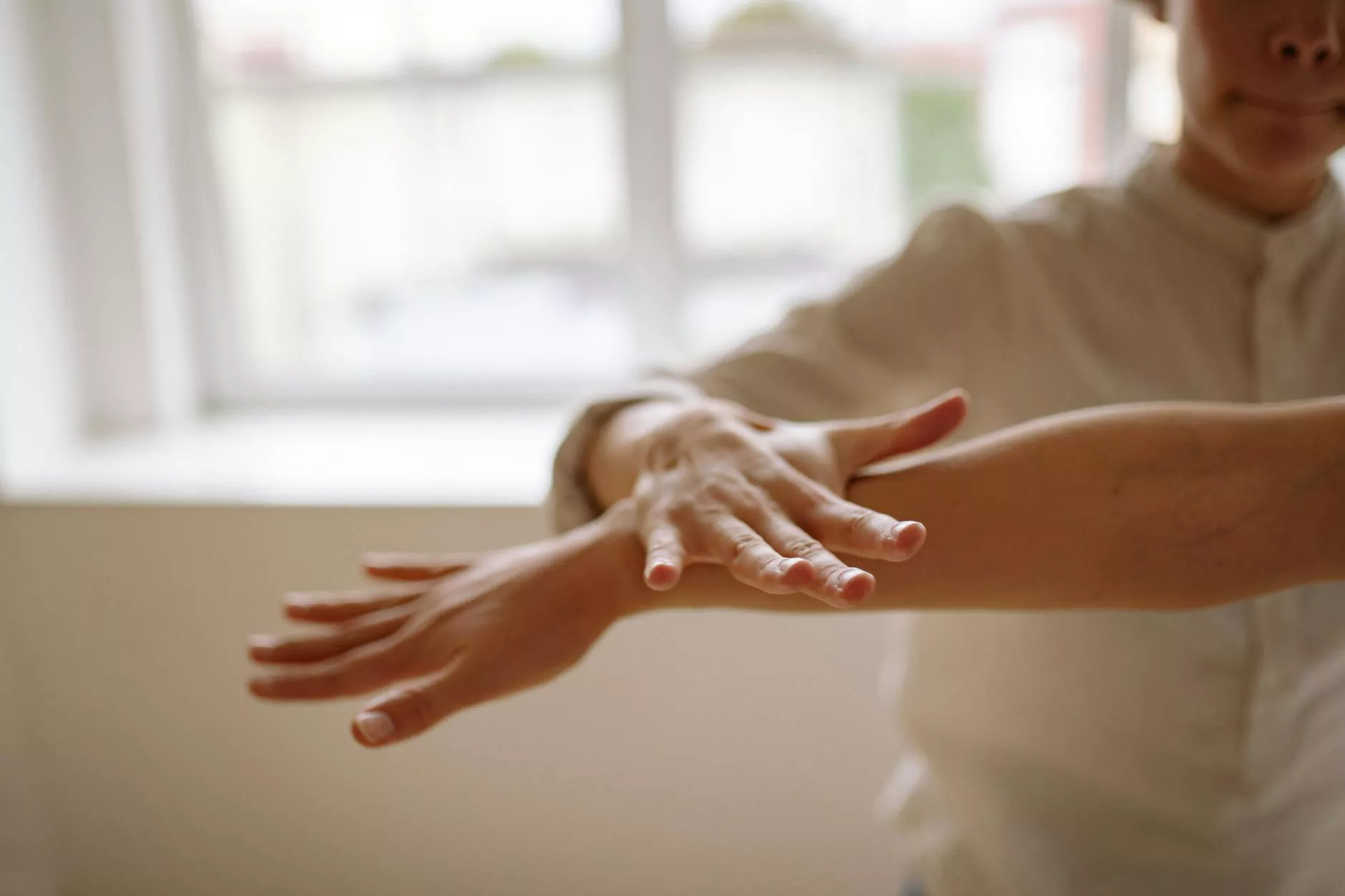 Expert Chiropractic Care for Alleviating Tingling in West Palm Beach
Are you experiencing an uncomfortable tingling sensation in your arms and hands? Lynn Colucci, DC understands the impact it can have on your daily life. As a leading chiropractor in West Palm Beach, Lynn Colucci, DC is dedicated to providing effective treatment options for individuals suffering from tingling sensations in the arms and hands.
Understanding the Causes of Tingling
Tingling in the arms and hands can be caused by a variety of factors. It is essential to identify the underlying cause in order to develop an effective treatment plan. Common causes of tingling include:
Pinched nerves
Herniated discs
Carpal tunnel syndrome
Peripheral neuropathy
Repetitive strain injuries
At Lynn Colucci, DC, our experienced chiropractors will conduct a thorough assessment, taking into account your medical history, symptoms, and any relevant diagnostic tests to determine the root cause of your tingling sensations.
Comprehensive Chiropractic Treatment Options
Once the cause of your tingling has been identified, Lynn Colucci, DC will develop a personalized treatment plan tailored to your specific needs. Our chiropractic treatment options aim to alleviate tingling sensations, improve nerve function, and restore overall well-being.
1. Spinal Adjustments
Spinal misalignments can put pressure on nerves, leading to tingling sensations. Through gentle yet effective spinal adjustments, our chiropractors can realign the spine, relieving nerve compression and reducing tingling.
2. Soft Tissue Therapy
Soft tissue therapy techniques, such as massage and myofascial release, can help reduce muscle tension and improve blood circulation, promoting healing and reducing tingling symptoms.
3. Ergonomic Recommendations
Our chiropractors will provide you with ergonomic recommendations to optimize your posture and prevent further nerve irritation. This may include guidance on proper workplace setup, exercises, and lifestyle modifications.
4. Lifestyle Modifications
Incorporating healthy habits into your daily routine can significantly contribute to the reduction of tingling sensations. Our chiropractors will work closely with you to develop a personalized plan that may involve exercises, stretches, and nutritional guidance.
Why Choose Lynn Colucci, DC?
Lynn Colucci, DC is a trusted chiropractic clinic in West Palm Beach that specializes in providing high-quality care for tingling in the arms and hands. Here's why our patients choose us:
Experience: With years of experience, Lynn Colucci, DC has successfully treated numerous patients with tingling sensations in the arms and hands.
Individualized Approach: We understand that every patient is unique. Our chiropractors develop personalized treatment plans to address the specific needs of each individual.
Comprehensive Care: We offer a range of chiropractic techniques and therapies to provide comprehensive care for tingling in the arms and hands.
State-of-the-Art Facilities: Our clinic is equipped with advanced technology and state-of-the-art facilities to ensure the highest quality of care.
Compassionate Team: Our dedicated team of chiropractors is committed to providing compassionate care and exceptional support throughout your treatment journey.
Positive Results: Many of our patients have experienced significant improvement in their tingling symptoms and overall quality of life through our chiropractic treatments.
Contact Lynn Colucci, DC for Effective Tingling Treatment Today
If you are tired of living with constant tingling in your arms and hands, Lynn Colucci, DC can help. Our specialized chiropractic treatment options have helped numerous patients find relief from tingling sensations. Don't let tingling hold you back any longer, contact us today to schedule a consultation and take the first step towards a pain-free life.