Massage Therapy at Snyder Chiropractic in West Palm Beach
Jun 19, 2019
Services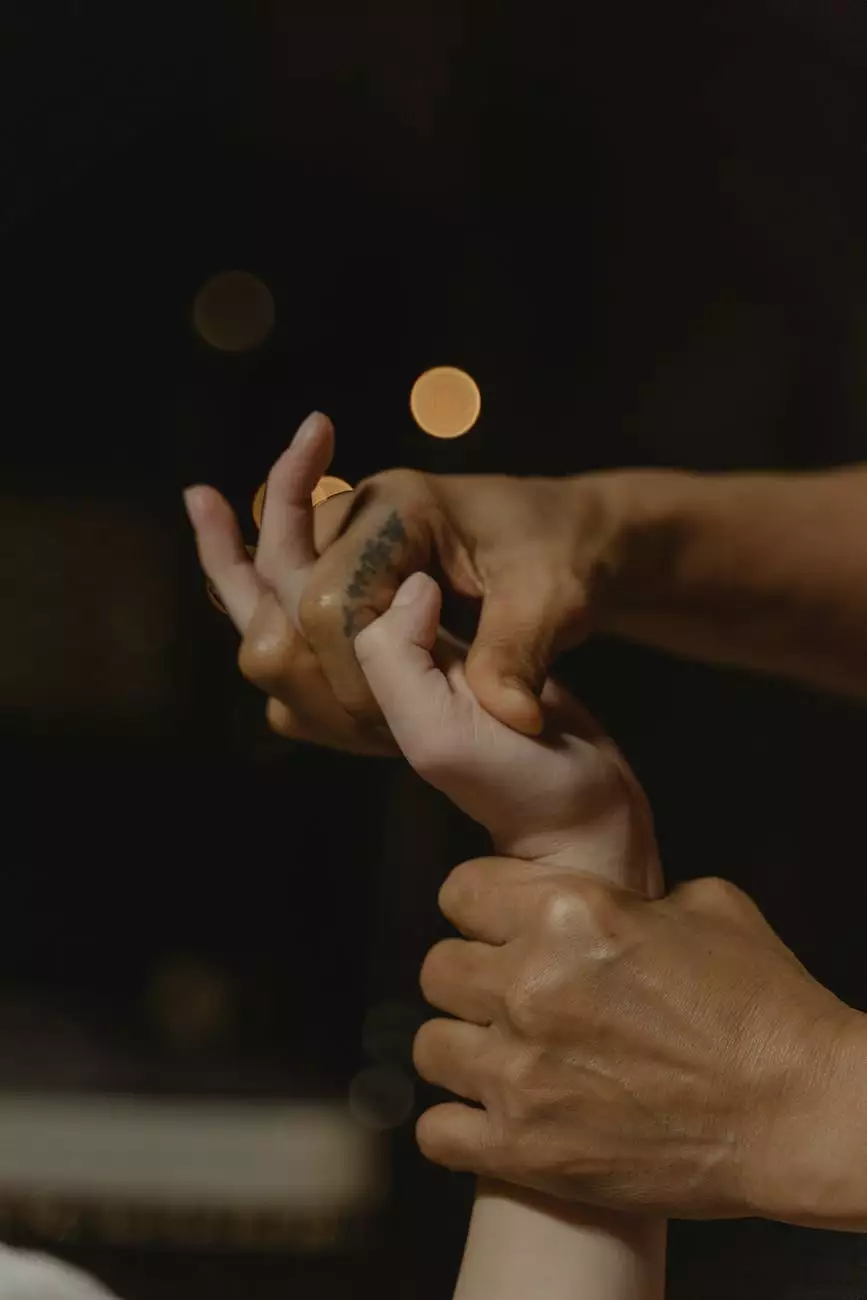 About Snyder Chiropractic
Snyder Chiropractic, located in the beautiful city of West Palm Beach, is dedicated to improving your overall well-being through comprehensive chiropractic care and massage therapy. Led by Dr. Lynn Colucci, a highly-skilled chiropractor, our team is committed to providing the highest standard of holistic health services.
Why Choose Massage Therapy at Snyder Chiropractic?
At Snyder Chiropractic, we understand the importance of incorporating massage therapy into your overall wellness routine. Our expert therapists are trained in a variety of massage techniques, allowing us to tailor each session to your specific needs.
Benefits of Massage Therapy
1. Relieves Muscle Tension: Massage therapy helps release tension and reduce muscle stiffness, promoting relaxation and improved flexibility.
2. Alleviates Stress and Anxiety: Regular massages can help lower stress levels, reduce anxiety, and promote a sense of calmness and well-being.
3. Improves Circulation: Massage therapy stimulates blood flow, which aids in the delivery of oxygen and nutrients to the muscles, promoting healing and overall health.
4. Enhances Range of Motion: By targeting specific muscles and joints, massage therapy can improve your range of motion and joint flexibility.
5. Boosts Immune System: Studies have shown that regular massages can increase the production of white blood cells, enhancing your body's immune response.
Types of Massage Offered
1. Swedish Massage: This popular massage technique involves long, gliding strokes, kneading, and circular movements to relax muscles and improve circulation.
2. Deep Tissue Massage: Ideal for relieving chronic muscle tension, deep tissue massage applies firm pressure to release knots and tightness.
3. Sports Massage: Designed for athletes and physically active individuals, sports massage focuses on preventing and treating injuries, improving performance, and enhancing flexibility.
4. Prenatal Massage: Tailored for expectant mothers, prenatal massage helps alleviate discomfort, reduce stress, and promote relaxation during pregnancy.
5. Hot Stone Massage: This soothing therapy involves smooth, heated stones placed on specific areas of the body to relax muscles and promote deep relaxation.
Meet Dr. Lynn Colucci
Dr. Lynn Colucci is a highly experienced chiropractor with a passion for improving her patients' well-being. With a focus on holistic health and wellness, Dr. Colucci combines chiropractic care and massage therapy to provide comprehensive healing solutions.
Book Your Massage Therapy Session Today
Experience the rejuvenating benefits of massage therapy at Snyder Chiropractic in West Palm Beach. Our dedicated team, led by Dr. Lynn Colucci, is committed to helping you achieve optimal health and wellness. Contact us today to book your massage therapy session and take the first step towards a healthier, more balanced life.
Discover a Holistic Approach to Health
As part of our commitment to holistic health, Snyder Chiropractic offers a range of services beyond massage therapy. From chiropractic adjustments to nutritional counseling, we provide personalized treatment plans to address your unique needs. Visit our website to explore our comprehensive wellness services.
Visit Snyder Chiropractic Today
Located in the heart of West Palm Beach, Snyder Chiropractic is conveniently accessible to residents and visitors seeking quality holistic health services. Take the first step towards a healthier, pain-free life. Contact us today to schedule your appointment and experience the difference that chiropractic care and massage therapy can make in your well-being.