Chiropractor Care in Orlando, FL - Lynn Colucci, DC
Sep 8, 2022
Services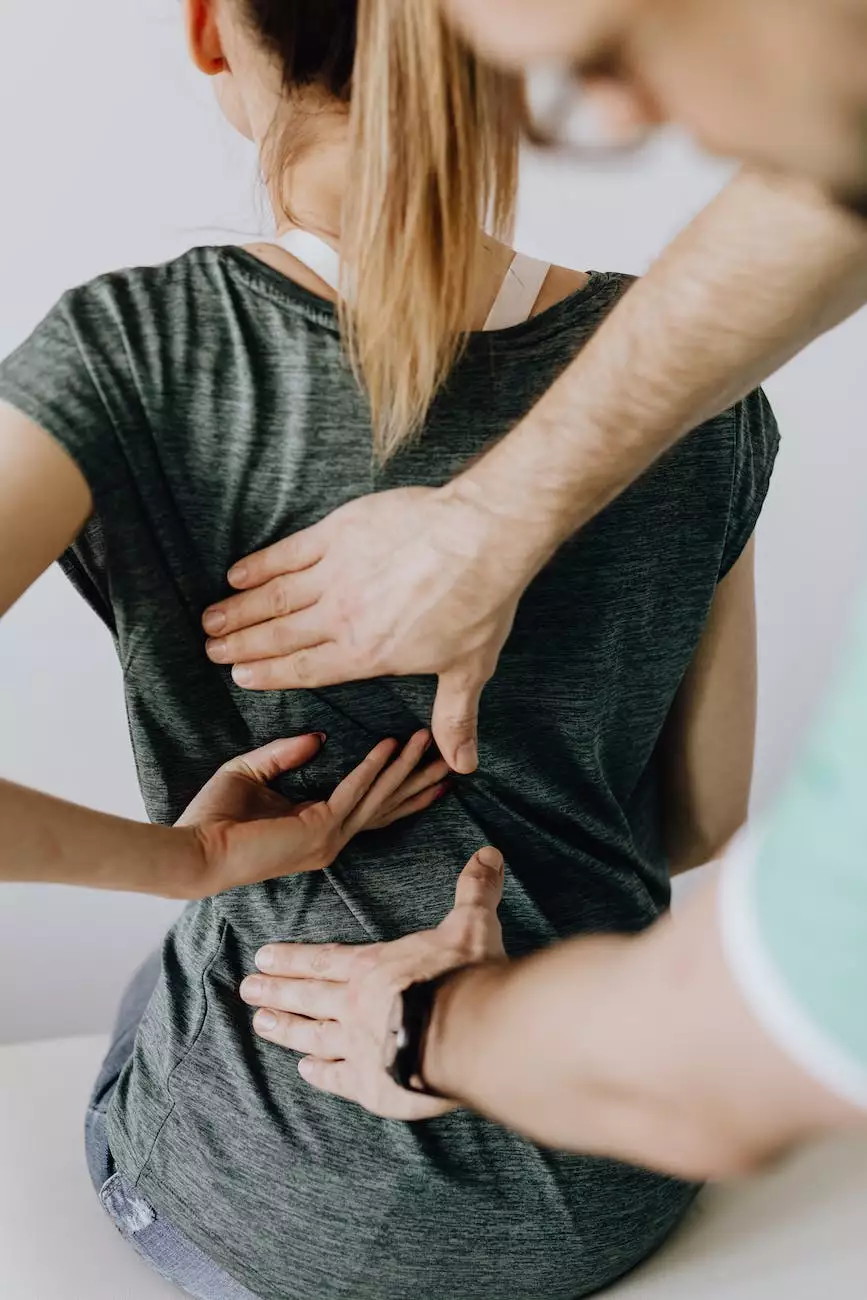 Welcome to Lynn Colucci's Chiropractic Care, your premier destination for top-notch chiropractic services in Orlando, FL. Led by the expert hands of Dr. Lynn Colucci, a highly skilled and experienced chiropractor, we are dedicated to providing comprehensive and effective treatments to help you achieve optimal health and wellness. With a focus on personalized care and long-lasting results, we are committed to being your partner in your journey towards a pain-free and healthy life.
Why Choose Chiropractic Care
If you are seeking a holistic approach to healthcare that focuses on the body's natural healing abilities, chiropractic care is the perfect choice. Unlike traditional medical practices that often rely on medications or invasive procedures, chiropractic care emphasizes the importance of spinal alignment and overall musculoskeletal health to achieve optimal wellness. By correcting spinal misalignments, or subluxations, chiropractors restore proper nerve function, allowing the body to heal itself naturally.
At Lynn Colucci's Chiropractic Care, we pride ourselves on our comprehensive and patient-centered approach to chiropractic treatments. Dr. Lynn Colucci is dedicated to understanding your unique needs and health goals, crafting personalized treatment plans that address the root cause of your symptoms, rather than merely alleviating pain temporarily. Our commitment to excellence, combined with advanced chiropractic techniques and state-of-the-art equipment, ensures that you receive the highest quality care that surpasses many other chiropractic practices.
Comprehensive Chiropractic Services
Dr. Lynn Colucci offers a wide range of chiropractic services tailored to meet your specific needs. Whether you are seeking relief from chronic back pain, recovering from a sports injury, or looking to enhance your overall well-being, our clinic has got you covered. Some of our specialized services include:
Spinal Adjustments: Our skilled chiropractor employs manual manipulation techniques to gently realign the spine, promoting optimal nervous system function and relieving pain.
Corrective Exercises: We develop customized exercise programs to improve strength, flexibility, and posture, helping you maintain the benefits of chiropractic adjustments between visits.
Massage Therapy: Our licensed massage therapists use various techniques to reduce muscle tension, improve circulation, and promote relaxation, enhancing the overall effectiveness of your chiropractic treatments.
Nutritional Counseling: We believe that achieving optimal health goes beyond spinal adjustments, which is why we offer nutritional guidance to support your body's healing process from within.
Experience the Difference at Lynn Colucci's Chiropractic Care
What sets us apart from other chiropractic clinics in Orlando, FL? Apart from our highly skilled chiropractor and comprehensive services, Lynn Colucci's Chiropractic Care prioritizes the overall well-being of our patients. We take the time to listen to your concerns, thoroughly assess your condition, and develop personalized treatment plans that align with your goals. Our comfortable and inviting clinic creates a welcoming environment where you can confidently embark on your healing journey.
When you choose Lynn Colucci's Chiropractic Care, you can expect:
Individualized Treatment: We believe that no two patients are alike, which is why we tailor our treatments to your specific needs, ensuring the best possible outcomes.
Compassionate and Caring Staff: Our dedicated team is committed to providing a compassionate and supportive environment, where you can feel heard and understood.
Cutting-Edge Techniques: Dr. Lynn Colucci stays up-to-date with the latest advancements in chiropractic care, utilizing cutting-edge techniques to deliver the most effective treatments.
Proven Results: Our long list of satisfied patients speaks volumes about the exceptional care we provide and the positive outcomes they have experienced under our expert care.
Contact Us Today
If you are ready to experience the benefits of chiropractic care and are looking for a highly skilled chiropractor in Orlando, FL, Lynn Colucci's Chiropractic Care is here for you. Let us help you achieve a pain-free and healthy life. Contact us today to schedule an appointment and take the first step towards optimal wellness!
© 2023 Lynn Colucci's Chiropractic Care. All rights reserved. | Category: Health