Acupuncture Services for Optimal Health
Sep 6, 2019
Services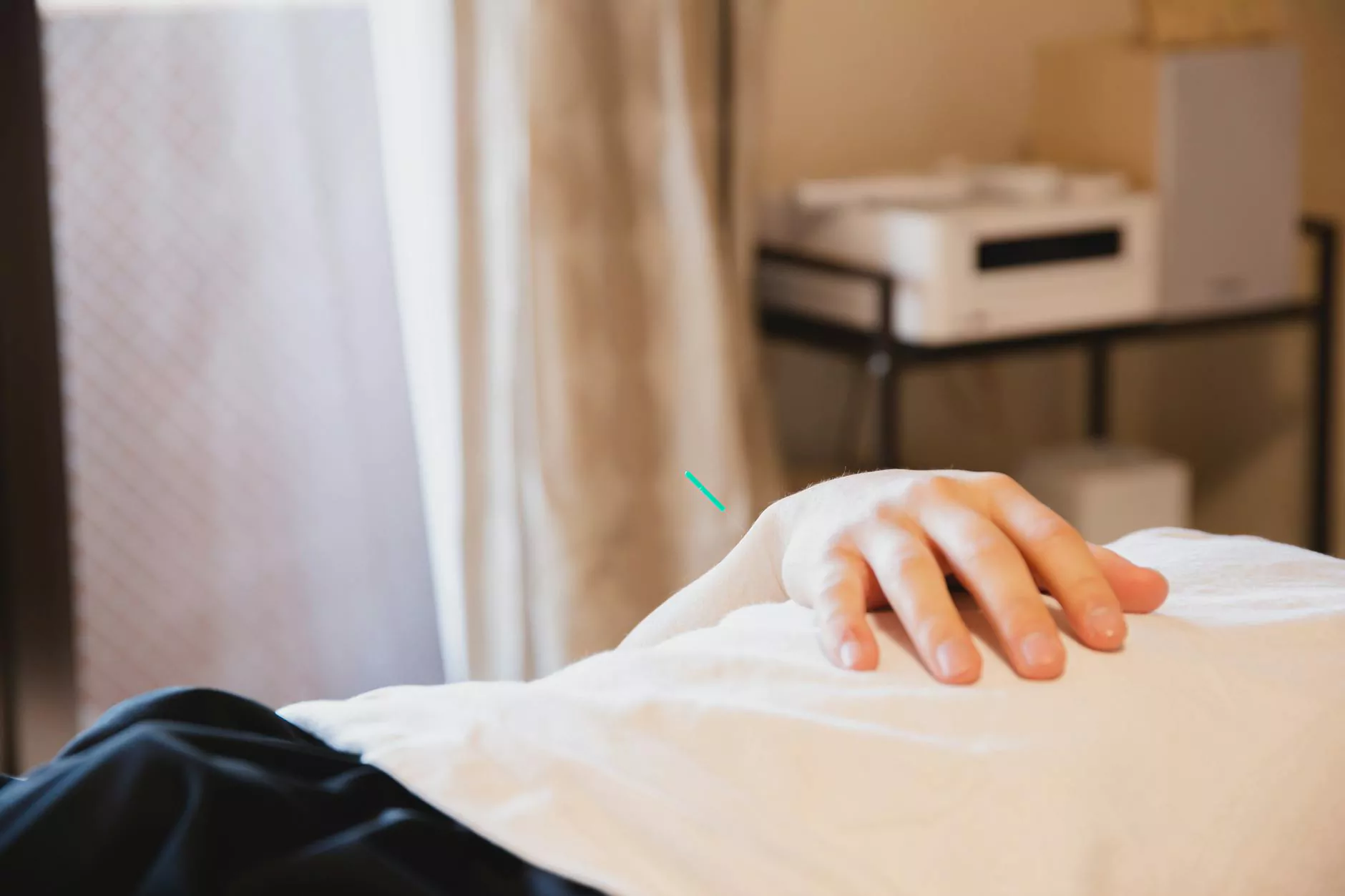 Enhance Your Well-being with Acupuncture
At Lynn Colucci, DC, we provide a wide range of acupuncture services in the field of health and wellness. As a highly skilled chiropractor, Lynn Colucci, DC, specializes in offering acupuncture treatments designed to promote optimal well-being and improve overall health. Whether you are seeking pain relief, stress reduction, or an enhanced sense of well-being, our acupuncture services can help you achieve your goals.
Introduction to Acupuncture
Acupuncture is a traditional Chinese medicine practice that involves inserting thin needles into specific points on the body. These points, known as acupuncture points, are believed to be connected through pathways known as meridians. By stimulating these points, acupuncture aims to restore the flow of energy, known as Qi, and promote balance within the body.
Benefits of Acupuncture
Acupuncture offers numerous benefits for both physical and mental well-being. This ancient practice can help alleviate various health conditions and improve overall quality of life. Some key benefits of acupuncture include:
Pain Relief: Acupuncture has been shown to effectively relieve pain associated with conditions such as migraines, arthritis, back pain, and more. The stimulation of acupuncture points helps reduce inflammation and promote natural pain relief.
Stress Reduction: Acupuncture can help reduce stress and promote relaxation by activating the release of endorphins, the body's natural feel-good hormones. This can lead to improved sleep, reduced anxiety, and an overall sense of well-being.
Improved Digestion: Acupuncture can aid in digestive health by addressing issues such as nausea, bloating, and indigestion. The practice helps regulate the digestive system, promoting proper absorption of nutrients and elimination of waste.
Enhanced Immune System: Acupuncture supports a strong immune system by stimulating the production of white blood cells, promoting faster healing, and increasing overall resistance to illness and disease.
Increased Energy: Acupuncture aims to restore balance and improve the flow of energy within the body. This can result in increased energy levels, improved focus, and greater productivity.
Acupuncture Treatments Offered
At Lynn Colucci, DC, we offer a variety of acupuncture treatments tailored to address specific health concerns and individual needs. Our experienced chiropractor will perform a thorough assessment to determine the most suitable acupuncture treatment for you. Some of our specialized acupuncture treatments include:
1. Traditional Acupuncture
Our traditional acupuncture treatments involve the insertion of fine, sterile needles into specific acupuncture points to restore balance and address various health conditions. Whether you are experiencing pain, hormonal imbalances, or digestive issues, traditional acupuncture can provide effective relief.
2. Auricular Acupuncture
Auricular acupuncture focuses on the stimulation of acupuncture points located on the ears. This treatment is particularly effective for addressing addiction recovery, stress management, and emotional well-being.
3. Electroacupuncture
Electroacupuncture involves the use of gentle electric currents applied to acupuncture needles to enhance the treatment effect. This technique is often utilized for pain management, muscle tension, and neurological conditions.
4. Cosmetic Acupuncture
Our cosmetic acupuncture treatments aim to rejuvenate the skin and reduce signs of aging. By improving blood circulation, stimulating collagen production, and promoting lymphatic drainage, cosmetic acupuncture can help you achieve a more youthful and radiant complexion.
Why Choose Lynn Colucci, DC for Acupuncture?
When it comes to acupuncture services, Lynn Colucci, DC, stands out as a trusted and highly skilled practitioner in the field of health and wellness. Here are some reasons why you should choose us:
Extensive Experience: With years of experience in chiropractic care and acupuncture, Lynn Colucci, DC, possesses the expertise and knowledge to provide exceptional acupuncture treatments.
Personalized Approach: We believe in tailoring our acupuncture treatments to meet your specific needs. Each session is customized to address your unique health concerns, ensuring the best possible outcomes.
Comfortable Environment: Our clinic offers a welcoming and relaxing environment where you can feel at ease during your acupuncture sessions. Your comfort and well-being are our top priorities.
Comprehensive Wellness: Lynn Colucci, DC, takes a holistic approach to health and wellness. In addition to acupuncture, we offer a range of complementary services to support your overall well-being.
Commitment to Your Health: Your health and satisfaction are our main goals. We are dedicated to helping you achieve optimal well-being through our acupuncture services.
Experience the transformative benefits of acupuncture at Lynn Colucci, DC. Contact us today to schedule an appointment or learn more about our acupuncture services. Take a step toward better health and well-being with our comprehensive acupuncture treatments.