Service: Massage Therapy | Jacksonville, FL Chiropractor
Apr 30, 2019
Services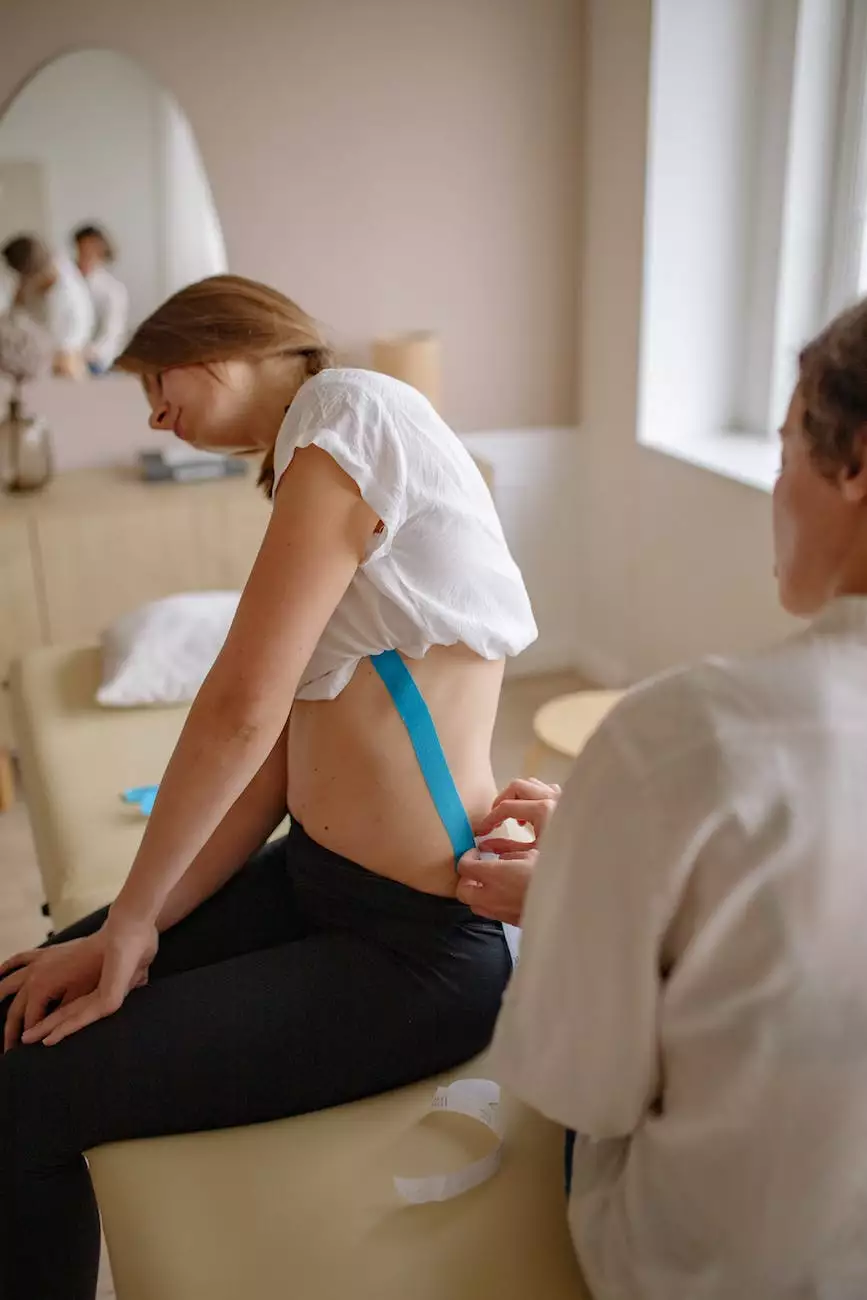 Unlock the Healing Power of Massage Therapy
Welcome to Lynn Colucci, DC, your trusted chiropractor in Jacksonville, FL, bringing you exceptional massage therapy services. We are committed to helping you find relief from pain and supporting your journey towards optimal wellness. Discover the incredible benefits that massage therapy can offer and how it can improve your overall health and well-being.
Why Choose Massage Therapy?
Massage therapy is a holistic and non-invasive approach to healing that has been practiced for centuries. It involves the manipulation of soft tissues, including muscles, tendons, ligaments, and fascia, to restore balance and promote relaxation. Here at Lynn Colucci, DC, we understand the power of touch and its ability to provide numerous physical and mental health benefits.
Relieve Pain and Muscle Tension
One of the primary reasons individuals seek massage therapy is to find relief from pain and muscle tension. Our highly skilled massage therapists employ a variety of techniques to target specific problem areas, such as deep tissue massage, Swedish massage, and trigger point therapy. Through targeted manipulation, massage therapy can help alleviate chronic pain, sports injuries, and other musculoskeletal conditions.
Enhance Physical Performance and Flexibility
Massage therapy can greatly enhance physical performance and improve flexibility, making it a valuable tool for athletes and individuals engaged in regular physical activity. By increasing blood circulation, reducing muscle tightness, and promoting lymphatic drainage, massage aids in faster recovery from workouts, decreases the risk of injury, and improves overall athletic performance.
Reduce Stress and Anxiety
In today's fast-paced world, stress and anxiety have become incredibly prevalent. Massage therapy can serve as a powerful stress relief technique and contribute to mental well-being. The rhythmic movements and pressure applied during a massage session stimulate the release of endorphins, the body's natural "feel-good" hormones, promoting relaxation, reducing anxiety, and improving mood.
Improve Sleep Quality
Sleep is vital for overall health and plays a crucial role in our overall well-being. Massage therapy has been shown to improve sleep quality by reducing stress, promoting relaxation, and relieving pain. Regular massage sessions can lead to better sleep patterns, allowing you to wake up feeling refreshed and rejuvenated each morning.
Boost Immune System Function
Massage therapy can also have a positive impact on your immune system. By reducing stress and stimulating circulation, massage helps enhance lymphatic flow, the system responsible for removing toxins from the body. A well-functioning immune system can better protect you against illnesses, keeping you healthier and more resilient year-round.
Expert Massage Therapy Services in Jacksonville, FL
When you choose Lynn Colucci, DC for your massage therapy needs in Jacksonville, FL, you can be confident in receiving the highest level of care and professionalism.
Personalized Treatment Plans
We believe in providing personalized treatment plans tailored to meet your unique needs and goals. Our experienced massage therapists take the time to understand your concerns and develop a customized massage therapy approach that addresses your specific areas of discomfort or desired outcome.
Experienced and Skilled Therapists
Our team of massage therapists is highly trained and experienced in a wide range of massage techniques. With their expertise and knowledge, you can trust that you are in good hands. They apply their skills to ensure your comfort, relaxation, and satisfaction throughout your massage therapy session.
Comfortable and Relaxing Environment
We want your massage therapy experience at Lynn Colucci, DC to be nothing short of exceptional. Our clinic provides a comfortable and soothing environment, designed to enhance relaxation and create a calm space where you can escape from the stresses of everyday life.
Comprehensive Approach to Wellness
At Lynn Colucci, DC, we believe in a comprehensive approach to wellness. In addition to massage therapy, we offer a range of chiropractic services, nutritional counseling, and lifestyle recommendations. By addressing all aspects of your health, we aim to optimize your well-being and help you live your best life.
Contact Us for Your Massage Therapy Appointment
If you are ready to experience the incredible benefits of massage therapy and enhance your overall health, contact Lynn Colucci, DC today. Our skilled massage therapists are ready to help you find relief, achieve relaxation, and support your wellness journey. Book your appointment now and take the first step towards a healthier, happier you.