Stretching & Strengthening Exercises
Jan 28, 2018
Resources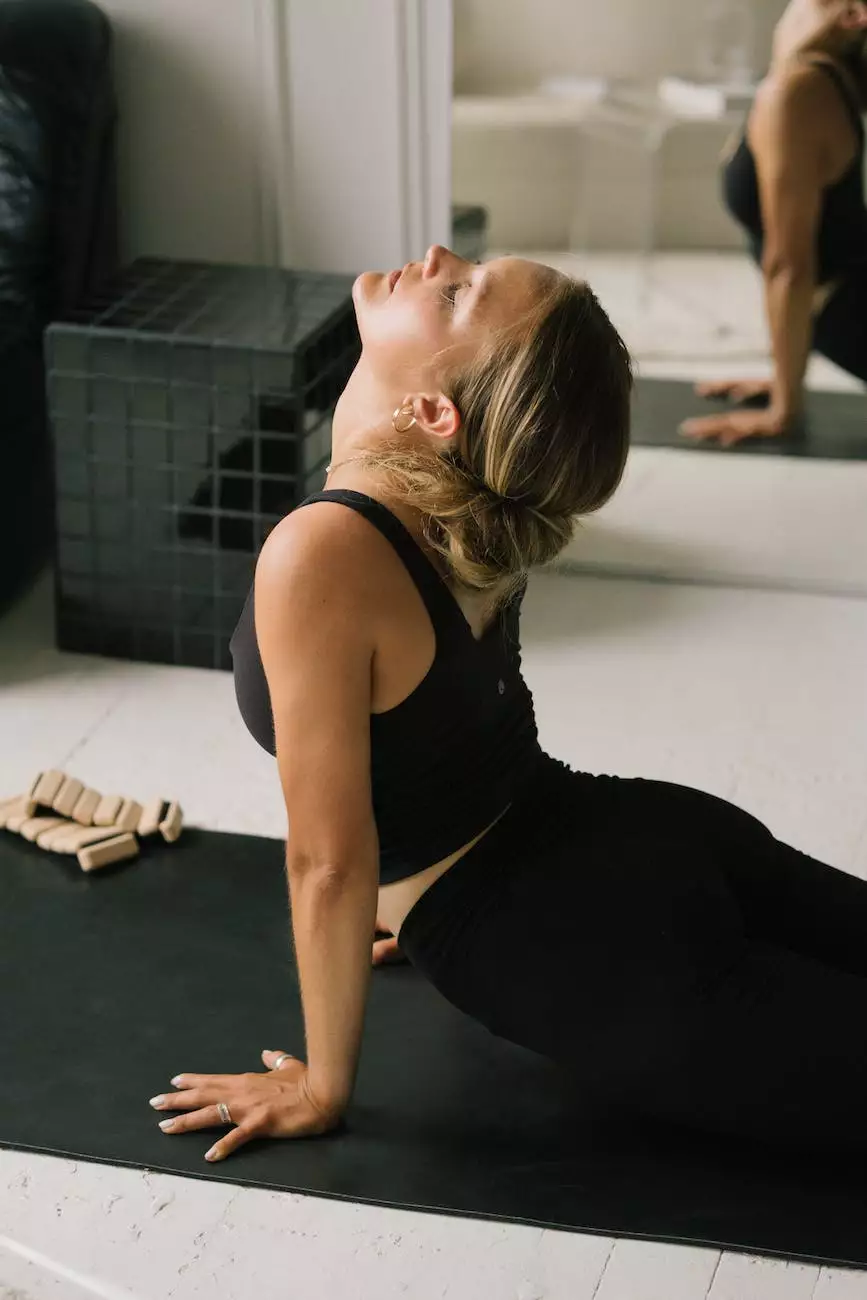 Improving Health and Wellness through Exercise
Welcome to Lynn Colucci, DC - your trusted chiropractor dedicated to promoting your overall health and wellness. In this comprehensive guide, we will explore a wide range of stretching and strengthening exercises that can help you achieve optimal well-being.
The Benefits of Stretching
Stretching exercises play a crucial role in maintaining flexibility, preventing injuries, and improving overall mobility. By incorporating stretching into your daily routine, you can enjoy a multitude of benefits, including:
Injury Prevention: Regular stretching helps to improve your range of motion, reducing the risk of muscle strains and tears.
Improved Circulation: Stretching increases blood flow to your muscles, providing them with the necessary nutrients and oxygen for optimal performance.
Reduced Muscle Tension: Stretching helps to release built-up tension in your muscles, promoting relaxation and easing discomfort.
Enhanced Flexibility: Regular stretching can gradually improve your flexibility, allowing you to move with greater ease and efficiency.
Stress Relief: Stretching exercises can provide a mental and physical break, reducing stress levels and promoting a sense of well-being.
Strengthening for Optimal Health
In addition to stretching, incorporating strengthening exercises into your routine can help enhance your overall health. Strengthening exercises focus on building muscle strength and endurance, leading to benefits such as:
Improved Posture: Strengthening exercises target key muscle groups, helping you maintain correct posture and reducing strain on your spine.
Enhanced Stability: By strengthening your core muscles, you can improve your body's stability and balance, reducing the risk of falls and injuries.
Better Bone Health: Weight-bearing strengthening exercises, such as resistance training, can help increase bone density, reducing the risk of osteoporosis and fractures.
Metabolism Boost: Regular strength training contributes to an increase in muscle mass, which can boost your metabolism, leading to improved weight management.
Enhanced Athletic Performance: Strengthening exercises can enhance muscle power and endurance, resulting in improved overall athletic performance.
Stretching and Strengthening Routine
Here, we present a sample stretching and strengthening routine that you can incorporate into your fitness regimen:
1. Warm-Up
Before starting any exercise, it's important to warm up your muscles to prevent injury. Begin with five to ten minutes of light cardiovascular activity, such as brisk walking or cycling.
2. Stretching Exercises
Perform the following stretching exercises, holding each stretch for 15-30 seconds:
Hamstring Stretch: Sit on the floor with one leg straight out in front of you, and the other leg bent with the foot against the inner thigh of the extended leg. Lean forward, reaching for your toes and feeling the stretch in the back of your extended leg.
Shoulder Stretch: Stand with your feet shoulder-width apart and extend both arms straight out to your sides at shoulder height. Cross one arm in front of your body, placing the opposite hand on your elbow. Gently pull the crossed arm towards your chest, feeling the stretch in your shoulder. Repeat on the other side.
Quadriceps Stretch: Stand tall and hold onto a wall or chair for support. Bend one knee, bringing your heel towards your buttocks and grasping your ankle with your hand. Gently pull your heel closer to your glutes, feeling the stretch in the front of your thigh. Repeat on the other side.
3. Strengthening Exercises
Complete the following strengthening exercises, aiming for two sets of 10-15 repetitions for each exercise:
Push-Ups: Start in a plank position with your hands shoulder-width apart. Lower your body towards the ground by bending your elbows, then push back up to the starting position.
Squats: Stand with your feet hip-width apart. Lower your body as if you were sitting back into a chair, keeping your knees aligned with your toes. Return to the starting position by pushing through your heels.
Plank: Begin in a push-up position with your forearms on the ground, elbows directly under your shoulders. Engage your core muscles and hold this position for as long as you can while maintaining proper form.
Consult with Lynn Colucci, DC for Personalized Recommendations
We hope this guide has provided you with valuable insights into the benefits of stretching and strengthening exercises. Remember, it's always important to consult with a healthcare professional before starting any new exercise program. If you have specific concerns or would like personalized recommendations, we encourage you to schedule an appointment with Lynn Colucci, DC, a highly skilled chiropractor specializing in holistic treatments and overall wellness. Take the first step towards improved health today!
At Lynn Colucci, DC, we prioritize your well-being and are here to support you on your journey to optimal health. Contact us now to schedule your consultation and embark on a path to a healthier, more vibrant life!