Bach Flower Remedies - Applied Kinesiology Center of Lynn Colucci, DC
Jun 28, 2023
Resources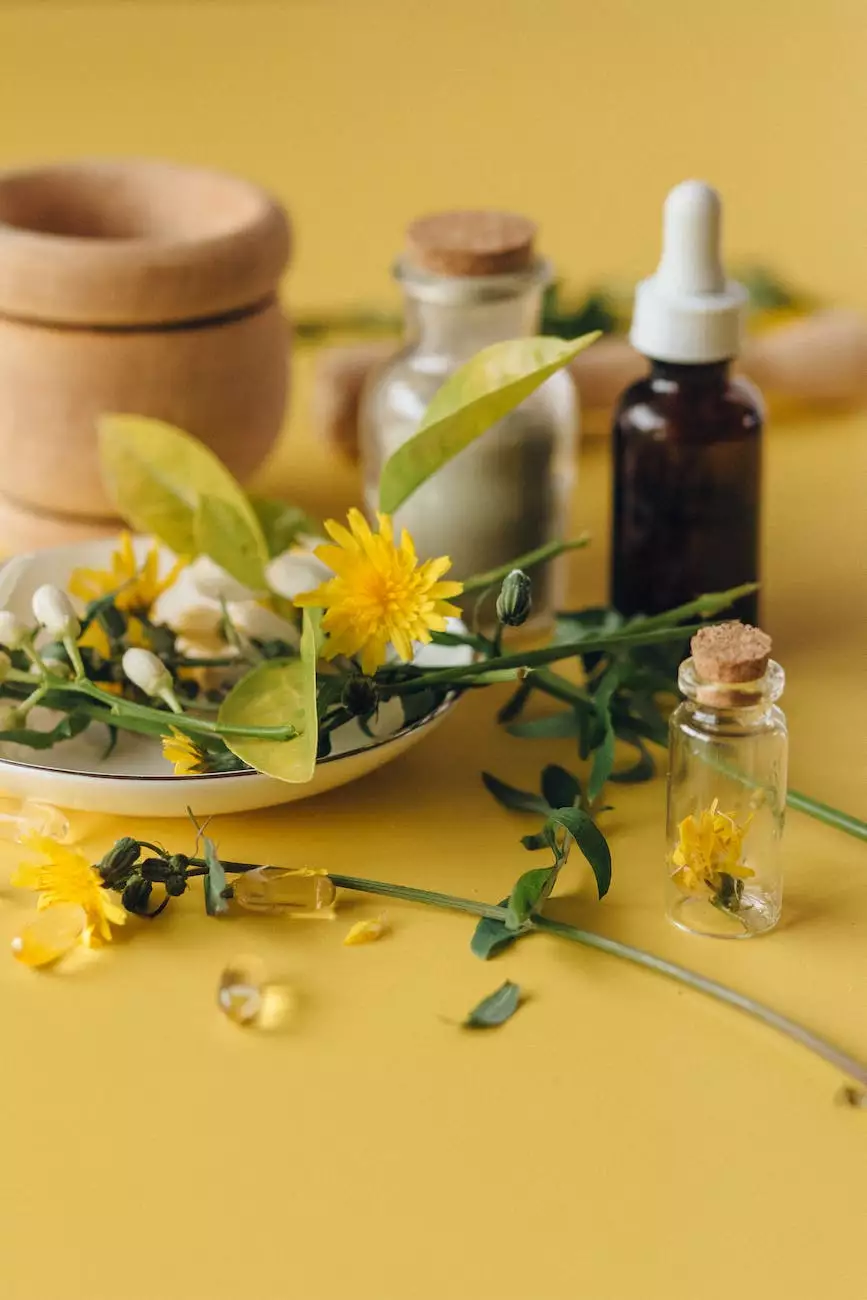 Introduction
Welcome to the Applied Kinesiology Center of Lynn Colucci, DC, a reputable name in health and wellness. Our center is dedicated to providing holistic solutions that promote overall well-being. One of our esteemed offerings is the incredible Bach Flower Remedies, which have been proven to enhance emotional health and contribute to physical wellness.
What Are Bach Flower Remedies?
Bach Flower Remedies are a unique and natural form of treatment that helps balance emotional states and improve mental well-being. Developed by Dr. Edward Bach, a renowned British physician and homeopath, these remedies are derived from specific wildflowers, plants, and trees.
The goal of Bach Flower Remedies is to address the root cause of emotional imbalances, thereby supporting individuals in leading more fulfilling lives. By restoring emotional harmony, these remedies enable the body's natural healing mechanisms to function optimally.
How Do Bach Flower Remedies Work?
Bach Flower Remedies work by targeting and addressing negative emotions such as fear, anxiety, stress, and depression. They gently restore the balance between mind and body, allowing individuals to regain control over their emotional well-being.
Each Bach Flower Remedy is associated with a specific emotional state. By working with a trained practitioner, you can identify the most suitable remedies for your unique needs. Together, we will explore your emotional landscape, uncover the core issues, and guide you towards selecting the appropriate remedies.
The Benefits of Bach Flower Remedies
Bach Flower Remedies offer numerous benefits that can positively impact your life:
Enhanced Emotional Well-being: By targeting negative emotions, Bach Flower Remedies help restore balance, enabling you to experience greater happiness and peace of mind.
Natural and Non-Invasive: The remedies are derived from natural sources and are non-toxic. They are gentle yet effective in promoting emotional healing.
Complementary Therapy: Bach Flower Remedies can be used alongside other treatments or therapies, supporting your overall wellness journey.
Safe for All Ages: These remedies are safe for everyone, including children, pregnant women, and the elderly.
Our Approach and Expertise
At the Applied Kinesiology Center of Lynn Colucci, DC, our holistic approach is centered around understanding and addressing the underlying causes of emotional imbalances. Dr. Lynn Colucci, a seasoned chiropractor and applied kinesiology expert, utilizes her extensive knowledge and experience to guide patients on their healing journey.
During your consultation, Dr. Colucci will carefully assess your emotional state, taking into account your unique circumstances and history. She will then recommend the most appropriate Bach Flower Remedies tailored to your specific needs.
Why Choose Us?
When it comes to Bach Flower Remedies and holistic health, choosing a trusted practitioner is crucial. Here's why you should choose the Applied Kinesiology Center of Lynn Colucci, DC:
Experience and Expertise: With years of experience in applied kinesiology and holistic healthcare, Dr. Lynn Colucci is a trusted professional dedicated to your well-being.
Personalized Approach: We recognize that each individual is unique. We take the time to understand your personal circumstances and tailor our recommendations accordingly.
Comprehensive Care: Our center offers a wide range of holistic services, ensuring that we can support your overall well-being beyond Bach Flower Remedies.
Welcoming Environment: We create a warm and inviting space where you can feel comfortable discussing your concerns and embarking on your healing journey.
Client Satisfaction: Our countless satisfied clients are a testament to our commitment to excellence and our ability to deliver positive results.
Start Your Journey to Emotional Well-being Today
Don't let negative emotions hinder your happiness and overall health. Discover the power of Bach Flower Remedies at the Applied Kinesiology Center of Lynn Colucci, DC. Contact us today to schedule a consultation and take the first step towards regaining emotional balance and improving your quality of life.