Laser Therapy in Pompano Beach - Lynn Colucci, DC
Dec 10, 2017
Services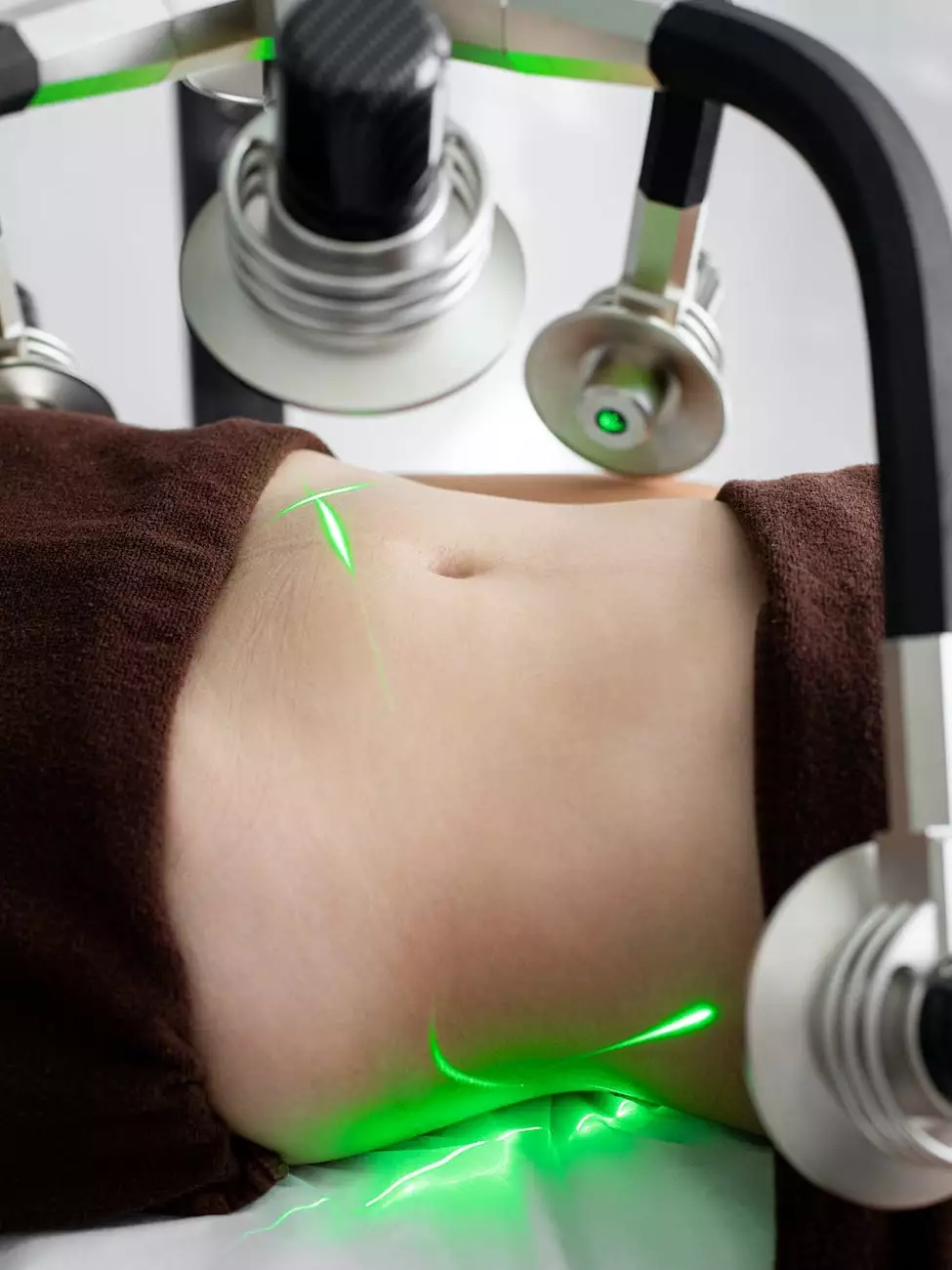 The Revolutionary Approach to Health and Healing
The field of health and wellness is constantly evolving, with new treatments and therapies being developed to offer patients more effective and efficient solutions. Laser therapy has emerged as one such revolutionary approach, providing non-invasive and drug-free options for individuals seeking relief from various health conditions.
Why Choose Laser Therapy at Lynn Colucci, DC?
At Lynn Colucci, DC, we are dedicated to providing the highest quality laser therapy treatments in Pompano Beach. With our state-of-the-art equipment and expertise, we ensure that our patients receive the best care possible.
Effective Treatment for a Range of Conditions
Our laser therapy is effective in treating a wide range of conditions, including:
Back Pain: Laser therapy can help alleviate back pain caused by muscle strain, herniated discs, or other spinal conditions.
Joint Pain: Whether you're experiencing discomfort in your knees, shoulders, or any other joint, laser therapy offers a non-invasive way to reduce inflammation and promote healing.
Arthritis: Laser therapy has shown promising results in managing the pain and inflammation associated with arthritis, improving the quality of life for many individuals.
Sports Injuries: From sprains and strains to tendonitis and ligament injuries, laser therapy accelerates the healing process, allowing athletes to get back to their peak performance sooner.
Wound Healing: Laser therapy stimulates cellular regeneration, enhancing the body's natural healing response and promoting faster wound healing.
The Benefits of Laser Therapy
There are numerous benefits to choosing laser therapy:
Non-Invasive: Laser therapy eliminates the need for surgical procedures, reducing the risk of complications and minimizing downtime.
Pain-Free: The treatment is virtually painless, providing relief without any discomfort.
No Side Effects: Laser therapy does not have any known side effects, making it a safe alternative to pharmaceutical interventions.
Faster Recovery: By stimulating blood circulation and accelerating tissue repair, laser therapy promotes faster recovery from injuries and chronic conditions.
No Medications: Laser therapy avoids the use of medications, reducing the risk of adverse reactions and drug interactions.
Trust the Experts for Your Laser Therapy Needs
When it comes to your health and well-being, it's essential to trust an experienced professional. At Lynn Colucci, DC, we have a team of skilled practitioners who specialize in laser therapy. We understand the intricacies of laser technology and tailor our treatments to meet your specific needs and goals.
Your Journey to Wellness Starts Here
If you're ready to experience the numerous benefits of laser therapy, contact us today to schedule an appointment. Let us help you take a proactive approach to your health and well-being.
Optimize Your Health with Lynn Colucci, DC
At Lynn Colucci, DC, we are committed to providing unparalleled care and personalized treatment plans to help you optimize your health. Our extensive range of services includes chiropractic care, massage therapy, nutritional counseling, and more.
A Holistic Approach to Wellness
We believe in treating the root cause of health issues rather than merely addressing the symptoms. Our holistic approach considers both the physical and emotional well-being of our patients, aiming to restore balance and promote overall wellness.
Compassionate Care from a Trusted Professional
Dr. Lynn Colucci, a highly skilled chiropractor, leads our team with expertise and compassion. With years of experience, she has helped countless individuals achieve optimal health and regain their quality of life.
Discover the Lynn Colucci, DC Difference Today
If you're ready to embark on a journey towards better health, we invite you to contact us to book an appointment. Discover the difference that Lynn Colucci, DC can make in your life.
Experience Laser Therapy at Lynn Colucci, DC
Don't let pain or discomfort hinder your daily activities. Experience the transformative power of laser therapy at Lynn Colucci, DC in Pompano Beach. Contact us today and take the first step towards a pain-free and healthier life!