Chiropractic and Sports | Jacksonville, FL Chiropractor
Jan 4, 2021
Services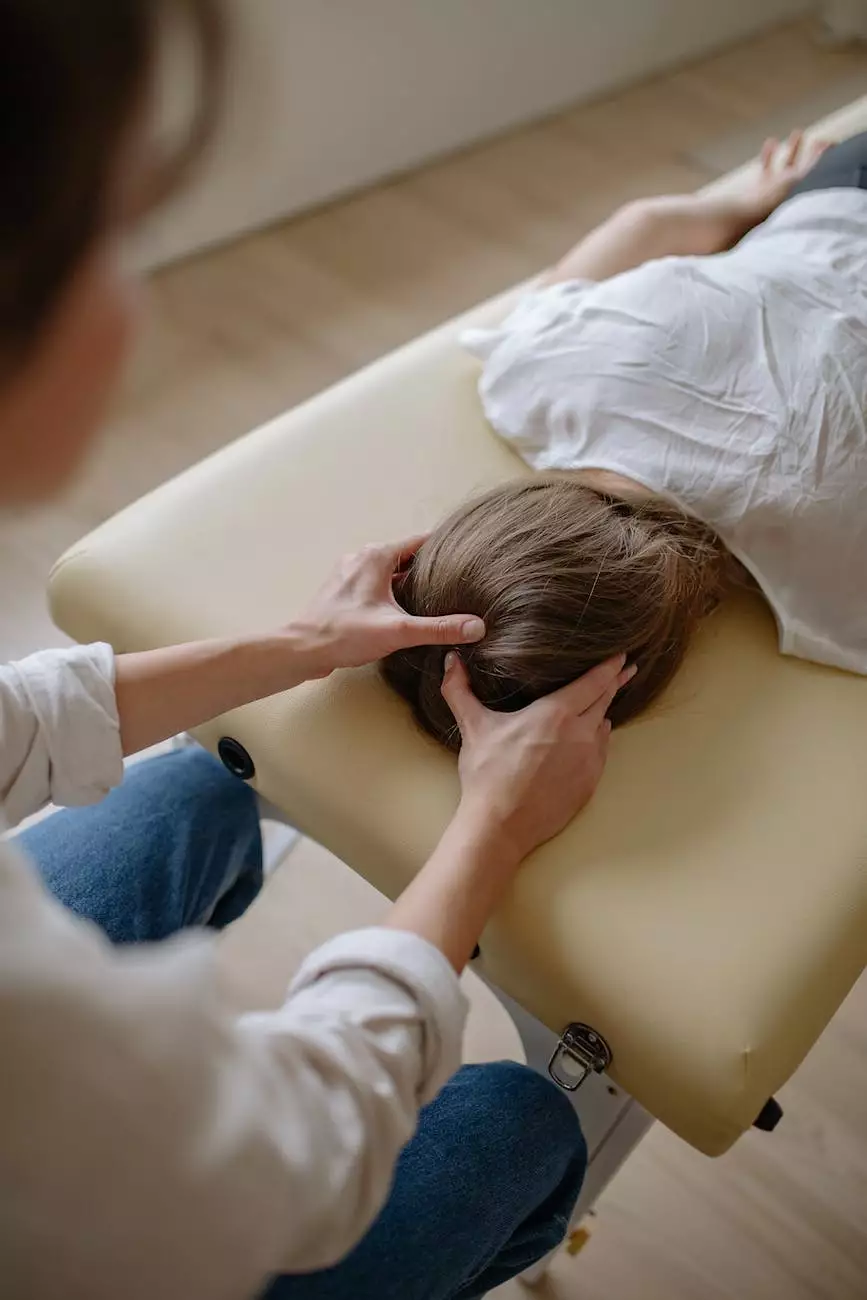 About Lynn Colucci, DC
Welcome to the website of Lynn Colucci, DC, a reputable chiropractor serving the Jacksonville, FL area. Driven by a passion for promoting health and wellness, Dr. Colucci specializes in chiropractic care for sports-related injuries. With years of experience and a commitment to providing personalized treatment plans, she has gained a reputation for helping athletes and individuals achieve optimal recovery and performance.
Comprehensive Chiropractic Care for Sports Injuries
At Lynn Colucci, DC, we understand the unique challenges athletes face when it comes to injuries and performance. Dr. Colucci utilizes a comprehensive approach to chiropractic care, combining manual adjustments, physical therapy modalities, and rehabilitative exercises. This holistic approach aims to not only alleviate pain and discomfort but also optimize athletic performance.
Specialized Treatment for Common Sports Injuries
Whether you're a professional athlete or a weekend warrior, our chiropractic services can help you recover from a range of sports injuries. We specialize in treating conditions such as:
Sprains and strains
Tendonitis
Joint misalignments
Back and neck pain
Shoulder and knee injuries
Plantar fasciitis
Tennis/golfer's elbow
Personalized Treatment Plans
Dr. Colucci believes in individualized care and takes the time to understand each patient's unique needs and goals. During your initial consultation, she will conduct a thorough evaluation, including a discussion of your medical history and a physical examination. Based on this assessment, she will develop a customized treatment plan tailored to your specific condition and requirements.
Benefits of Chiropractic Care for Sports Injuries
Chiropractic care can offer various benefits for athletes and individuals dealing with sports-related injuries. Here are some of the advantages of choosing chiropractic care:
1. Pain Relief and Improved Function
Chiropractic adjustments help relieve pain by addressing the underlying cause of the injury. By restoring proper alignment and joint function, chiropractic care can help athletes regain mobility, flexibility, and strength.
2. Faster Recovery
With targeted chiropractic techniques, athletes can experience faster healing and recovery times. By reducing inflammation and promoting optimal circulation, chiropractic care can enhance the body's natural healing processes.
3. Non-Invasive and Drug-Free
Chiropractic care focuses on natural healing methods without the need for invasive procedures or medications. This approach minimizes the risk of side effects and promotes the body's ability to heal itself.
4. Performance Enhancement
Chiropractic care not only helps athletes recover from injuries but can also enhance their overall performance. By optimizing spinal alignment and nervous system function, athletes may experience improved coordination, balance, and overall athletic ability.
Why Choose Lynn Colucci, DC?
When it comes to chiropractic care for sports-related injuries, Lynn Colucci, DC is a trusted choice. Here's why you should consider our services:
Expertise and Experience
Dr. Colucci has extensive experience working with athletes of all levels, from amateurs to professionals. Her expertise in chiropractic care combined with her understanding of sports-specific injuries allows her to develop effective treatment plans.
Personalized Attention
We prioritize providing personalized attention to each patient. Dr. Colucci believes in building relationships with her clients and involving them in their own healing process. This approach ensures that you receive the care and support you need throughout your recovery journey.
Integration of Holistic Approaches
In addition to chiropractic adjustments, Dr. Colucci incorporates complementary therapies into her treatment plans. These may include exercises, physical therapy modalities, nutritional guidance, and lifestyle recommendations to support your overall well-being.
Convenient Location
Our clinic is conveniently located in Jacksonville, FL, making it easily accessible for athletes and individuals in the area seeking specialized chiropractic care for sports injuries. We strive to provide a comfortable and welcoming environment where you can focus on your recovery.
Contact Lynn Colucci, DC Today
If you're experiencing pain or discomfort from a sports-related injury, don't let it hold you back. Contact Lynn Colucci, DC today to schedule a consultation. Dr. Colucci and her dedicated team are ready to help you get back in the game and achieve your athletic goals through comprehensive chiropractic care.
Disclaimer: The information provided on this website is for educational purposes only and should not be considered medical advice. Always consult with a qualified healthcare professional for proper diagnosis and treatment.