Acupuncture for IT Band Pain: Find Relief Now!
Jan 3, 2020
Blog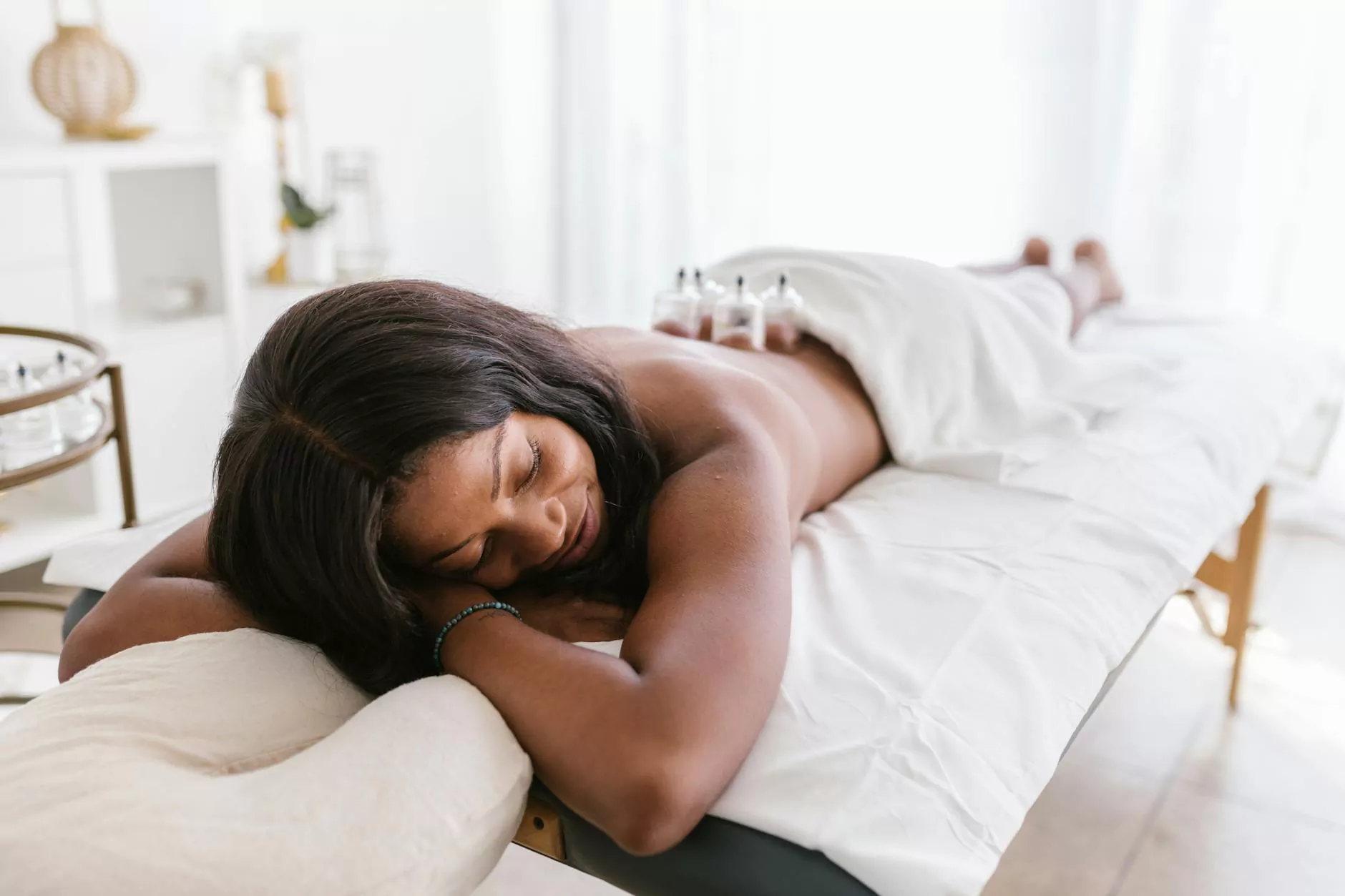 Welcome to Lynn Colucci, DC, your trusted source of holistic health solutions in the category of Health. We specialize in providing high-quality acupuncture treatments for various health conditions, including IT band pain. If you're suffering from IT band pain and seeking effective relief, you've come to the right place. Our experienced team is here to help you find long-lasting relief and improve your overall well-being.
Understanding IT Band Pain
IT band pain, also known as iliotibial band syndrome, is a common condition that affects the outer side of the thigh and knee. It often occurs in athletes, particularly runners, cyclists, and those involved in repetitive leg movements. IT band pain can cause discomfort, inflammation, and restricted movement, impacting your daily activities and athletic performance.
The Benefits of Acupuncture for IT Band Pain
Acupuncture, a traditional Chinese medicine practice, offers numerous benefits for IT band pain relief. By targeting specific acupuncture points along the meridians in the body, acupuncture stimulates the flow of energy and promotes healing. Here's how acupuncture can benefit those suffering from IT band pain:
1. Pain Relief
Acupuncture helps to alleviate IT band pain by promoting the release of endorphins, the body's natural pain-relieving hormones. This can provide immediate relief and reduce inflammation in the affected area.
2. Improved Blood Flow
By inserting fine needles into specific points, acupuncture increases blood circulation to the IT band and surrounding tissues. Improved blood flow nourishes the affected area, promoting healing and reducing pain.
3. Muscle Relaxation
IT band pain often occurs due to tight muscles and fascia. Acupuncture helps to relax these muscles, reducing tension and allowing for better mobility. By targeting both the affected area and related muscles, acupuncture helps to restore balance and flexibility.
4. Reduced Inflammation
Inflammation is a common cause of IT band pain. Acupuncture has anti-inflammatory effects, helping to reduce swelling, redness, and pain. By addressing the root cause of inflammation, acupuncture provides long-term relief and prevents future flare-ups.
5. Holistic Approach
Unlike conventional treatments that often focus solely on symptom management, acupuncture takes a holistic approach to IT band pain relief. By addressing imbalances in the body's energy flow, acupuncture aims to restore overall health and well-being.
Why Choose Lynn Colucci, DC for Acupuncture?
At Lynn Colucci, DC, we pride ourselves on providing top-notch acupuncture services for IT band pain relief. Here's why you should choose us:
1. Expertise
With years of experience in acupuncture and holistic healthcare, our team of professionals is highly skilled in providing effective IT band pain relief. We stay updated with the latest techniques to ensure the best results for our patients.
2. Personalized Treatment Plans
We understand that each individual is unique, and their IT band pain concerns may vary. That's why we develop personalized treatment plans tailored to your specific needs. Our goal is to address the root cause of your IT band pain and provide customized solutions for long-lasting relief.
3. Comprehensive Approach
Our holistic approach extends beyond acupuncture. We provide a comprehensive range of services, including nutritional counseling, physical therapy, and lifestyle recommendations, to support your overall health and well-being.
4. Compassionate Care
Your well-being is our top priority. We strive to create a warm and welcoming environment that promotes healing and relaxation. Our team is dedicated to providing compassionate care and ensuring your comfort throughout your acupuncture sessions.
5. Proven Results
We have helped numerous patients find relief from IT band pain through acupuncture. Our testimonials and success stories speak for themselves. Trust us to deliver the results you deserve.
Contact Us for Effective IT Band Pain Relief
If you're ready to find effective relief from IT band pain, contact us today. Our knowledgeable team at Lynn Colucci, DC, is here to answer any questions you may have and schedule your initial consultation. Take the first step toward a pain-free and healthier life with our expert acupuncture treatments. We look forward to helping you achieve optimal well-being.