About Dr. David West - Gainesville
Nov 27, 2020
Team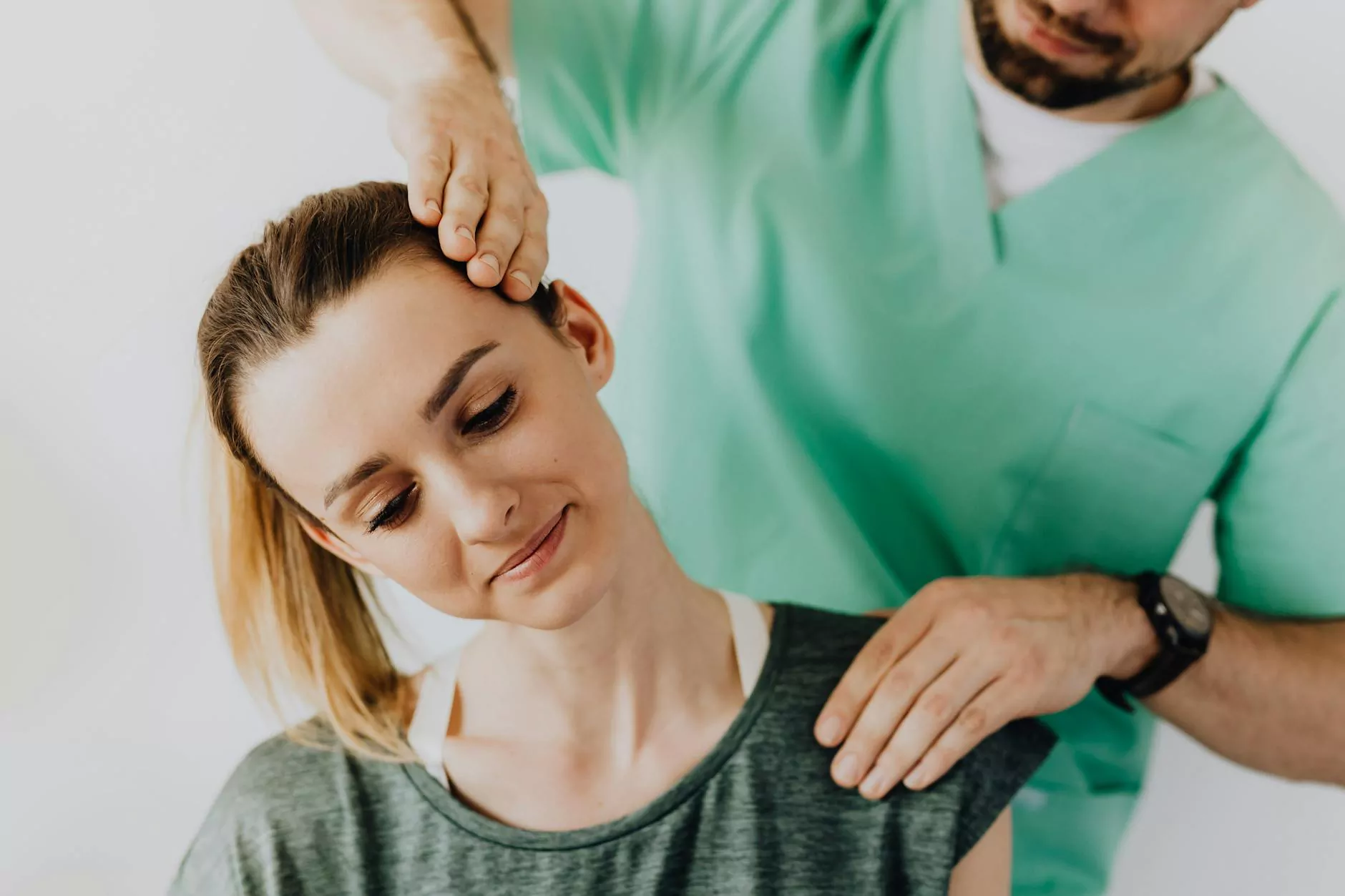 Welcome to Lynn Colucci, DC – your trusted source for outstanding chiropractic care in Gainesville, Florida. We are proud to introduce you to our talented team, including Dr. David West. With his extensive experience and commitment to patient-centered care, Dr. David West stands out as a leading chiropractor in the Gainesville area.
Committed to Your Well-Being
Dr. David West is driven by a passion for helping individuals achieve optimal health and well-being. His dedication to providing exceptional chiropractic care has made him an invaluable asset to our practice and the wider community.
With a comprehensive approach tailored to each patient's unique needs, Dr. David West focuses on addressing the underlying causes of discomfort and applying targeted chiropractic techniques to alleviate pain and improve mobility. His expertise extends to a wide range of conditions, including back and neck pain, sports injuries, headaches, and more.
Extensive Expertise and Education
Dr. David West received his Doctor of Chiropractic degree from a prestigious chiropractic institution, where he honed his skills under the guidance of renowned experts. He has also pursued advanced training in various chiropractic techniques, ensuring that his patients receive the most effective and evidence-based care available.
By staying up-to-date with the latest research and advancements in chiropractic medicine, Dr. David West brings innovative solutions to his patients, constantly evolving his practice to deliver exceptional results. His commitment to excellence and ongoing education sets him apart as a chiropractor who truly cares about his patients' well-being.
A Personalized Approach to Care
What really distinguishes Dr. David West is his personalized approach to care. He believes that every patient deserves individual attention and a tailored treatment plan. When you visit Lynn Colucci, DC, Dr. David West will take the time to thoroughly assess your condition, listen to your concerns, and create a customized treatment plan designed to address your specific needs and goals.
Throughout your treatment journey, Dr. David West will not only focus on relieving your immediate symptoms but also on empowering you with the knowledge and tools to maintain long-term wellness. He believes in partnering with his patients, providing them with education and ongoing support to ensure their continued health even after treatment.
State-of-the-Art Facilities
At Lynn Colucci, DC, we are dedicated to creating a comfortable and welcoming environment for our patients. Our modern facilities are equipped with state-of-the-art technology, allowing Dr. David West to deliver the highest quality of care.
Whether you're seeking relief from chronic pain, looking to enhance your athletic performance, or simply aiming to optimize your overall well-being, you can trust that Dr. David West and our team at Lynn Colucci, DC will provide you with outstanding chiropractic care in a warm and inviting setting.
Exceptional Results, Trusted Care
When it comes to your health, you deserve nothing but the best. Dr. David West's commitment to excellence and patient-centered care has earned him a reputation as one of the leading chiropractors in Gainesville. Countless individuals have experienced the transformative benefits of his treatments, experiencing relief from pain, improved mobility, and enhanced overall well-being.
Don't let discomfort and limitations hold you back from living your best life. Join the ever-growing community of patients who have found exceptional results and trusted care with Dr. David West and Lynn Colucci, DC.
Contact Dr. David West Today
If you're ready to take the first steps towards improved health and well-being, contact Dr. David West at Lynn Colucci, DC today. Our friendly team is here to answer any questions you may have and assist you in scheduling an appointment. Experience the difference that exceptional chiropractic care can make in your life.