Chiropractic Services for Optimal Health
Mar 1, 2023
Services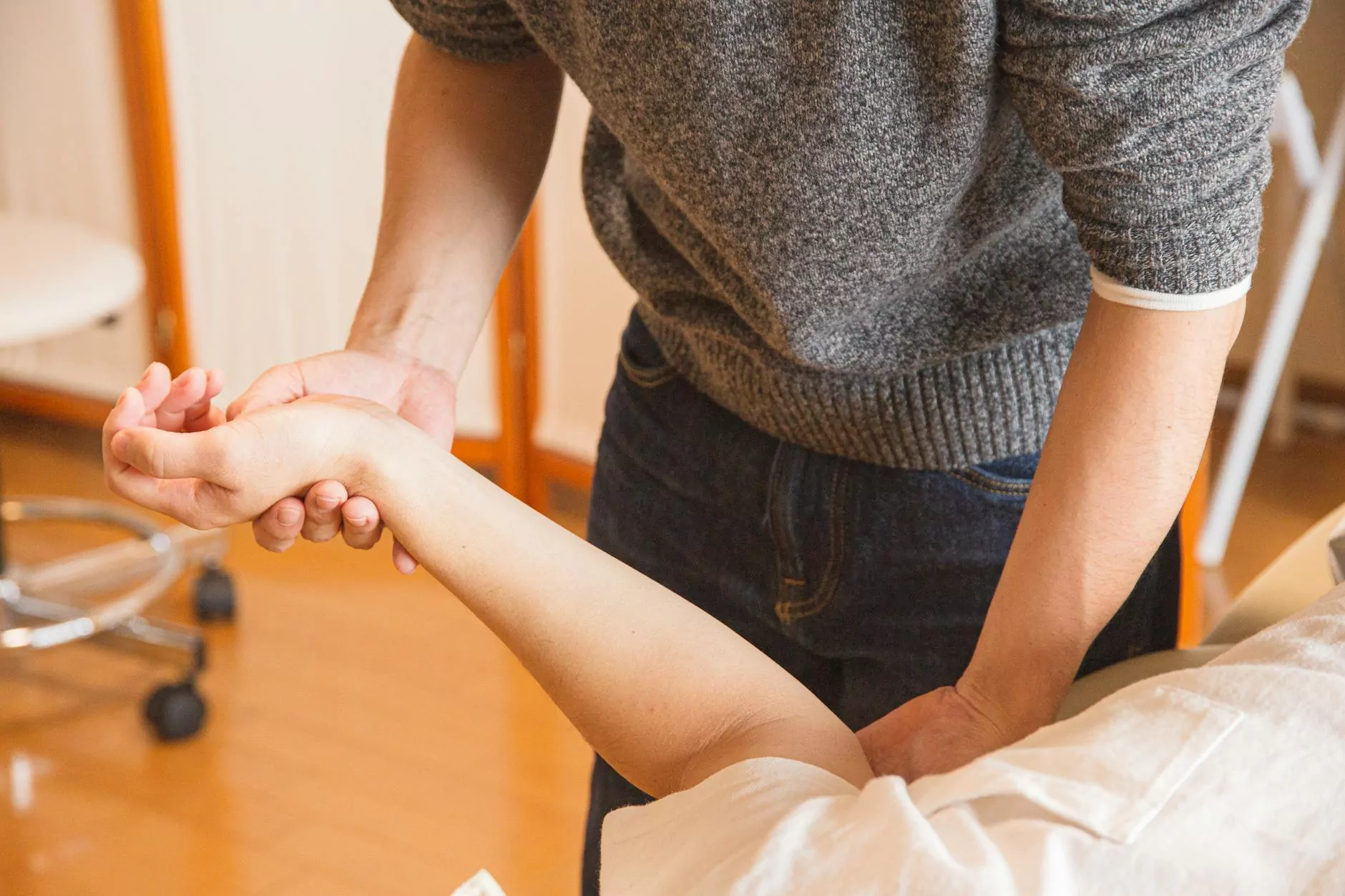 Introduction
Welcome to Lynn Colucci, DC, a trusted name in chiropractic care helping individuals in their journey towards optimal health and wellness. With our wide range of comprehensive services, we aim to provide effective solutions for various musculoskeletal conditions. Our team is dedicated to delivering personalized, patient-centered care with a holistic approach.
Why Choose Lynn Colucci, DC?
When it comes to your health, it's crucial to choose a chiropractor who not only possesses the necessary expertise but also genuinely cares about your well-being. At Lynn Colucci, DC, we prioritize patient satisfaction and deliver exceptional services in a warm and friendly environment. With years of experience and a commitment to ongoing education, Dr. Lynn Colucci has garnered a reputation for excellence.
Our Chiropractic Services
1. Spinal Adjustments
Spinal adjustments are at the core of chiropractic care. Through gentle manipulation techniques, our team can correct misalignments in the spine, relieving pain and optimizing nervous system function. Dr. Lynn Colucci utilizes various chiropractic adjustment methods to suit the unique needs of each patient, ensuring safe and effective treatment.
2. Soft Tissue Therapy
In addition to spinal adjustments, we offer soft tissue therapy to address issues related to muscles, tendons, and ligaments. This includes techniques such as massage therapy, myofascial release, and trigger point therapy. By targeting soft tissue restrictions, we can enhance mobility, reduce inflammation, and alleviate discomfort.
3. Corrective Exercises
To complement chiropractic adjustments, we provide customized corrective exercises tailored to your specific condition and goals. These exercises help strengthen weak muscles, improve flexibility, and enhance overall stability. Our team will guide you through the exercises, ensuring proper form and technique to maximize results.
4. Postural Assessments and Correction
Poor posture can contribute to various health issues, including back pain, neck pain, and headaches. At Lynn Colucci, DC, we perform thorough postural assessments to identify any imbalances or misalignments in your posture. Based on the findings, we develop personalized treatment plans to correct postural issues and improve overall alignment.
5. Nutritional Counseling
We believe that proper nutrition plays a vital role in achieving optimal health. Our team offers nutritional counseling services to help you make informed choices about your diet and lifestyle. We will provide guidance on incorporating essential vitamins, minerals, and nutrients to support your body's healing processes and overall well-being.
6. Lifestyle Modifications
As part of our comprehensive approach, we assist patients in making lifestyle modifications that promote long-term health. This may involve discussions on stress management techniques, ergonomics, and exercises to incorporate into daily routines. Our goal is to empower you with the knowledge and tools necessary to maintain a healthy lifestyle beyond our clinic.
Contact Us Today
If you are searching for a chiropractor in the field of health and wellness, Lynn Colucci, DC is your trusted partner. Our range of services, combined with our dedication to personalized care, sets us apart from the rest. Take the first step towards optimal health today by scheduling an appointment. Contact us now to learn more about our services and how we can assist you on your journey to wellness.