Therapeutic Ultrasound
Nov 14, 2020
Services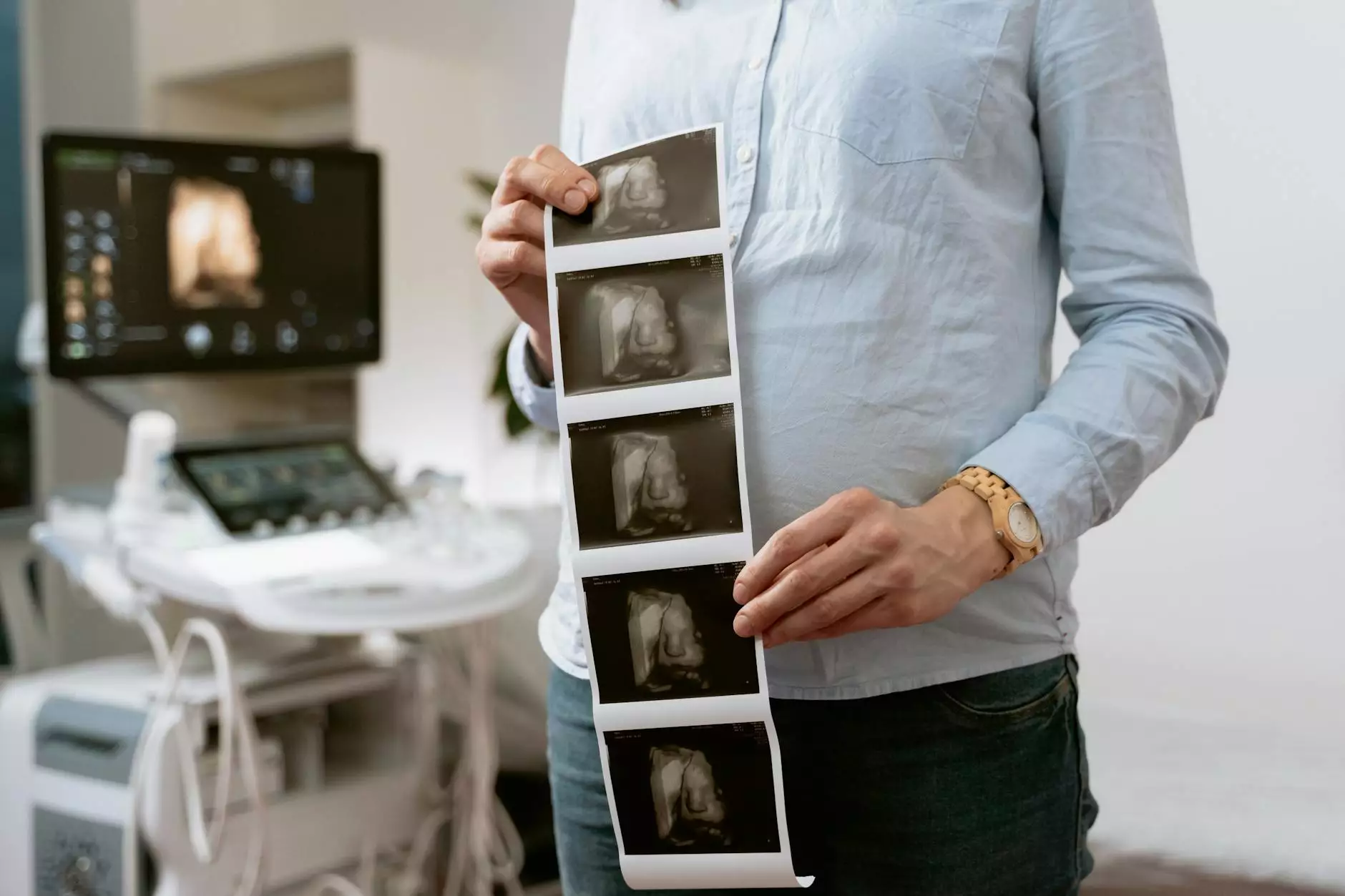 Welcome to Lynn Colucci, DC - your trusted chiropractic clinic in [Location]. We specialize in providing top-notch therapeutic ultrasound treatments to help our patients find relief and improve their overall health and well-being. With years of experience and a commitment to excellence, we are dedicated to offering personalized and effective solutions for a wide range of health conditions.
What is Therapeutic Ultrasound?
Therapeutic ultrasound is a non-invasive treatment modality widely used in chiropractic care. It utilizes high-frequency sound waves that penetrate deep into the tissues to promote healing and reduce pain. Unlike diagnostic ultrasound, which creates images of internal structures, therapeutic ultrasound focuses on delivering gentle heat and vibrations to targeted areas of the body.
At Lynn Colucci, DC, we employ state-of-the-art therapeutic ultrasound technology to enhance and complement our chiropractic treatments. This safe and effective therapy is suitable for individuals of all ages and can be customized to address various musculoskeletal conditions.
How Does Therapeutic Ultrasound Work?
During a therapeutic ultrasound session, our skilled chiropractors use a handheld device called an ultrasound applicator. This applicator emits high-frequency sound waves that travel into the body tissues, producing a deep heating effect. The ultrasound waves cause micro-vibrations at the cellular level, which stimulate the healing process and increase blood flow to the targeted area.
Therapeutic ultrasound works by:
Reducing pain and inflammation
Promoting tissue relaxation
Increasing blood circulation
Improving the flexibility of muscles and connective tissues
Enhancing the effectiveness of other chiropractic treatments
Conditions Treated with Therapeutic Ultrasound
Therapeutic ultrasound can be beneficial for various health conditions. At Lynn Colucci, DC, we have successfully incorporated ultrasound therapy into the treatment plans of patients with:
Sports injuries
Back and neck pain
Sprains and strains
Tendonitis
Bursitis
Arthritis
Fibromyalgia
Carpal tunnel syndrome
And more
Our experienced chiropractors will carefully assess your condition and determine if therapeutic ultrasound is the right approach for you. Rest assured that we prioritize your well-being and will tailor the treatment to your specific needs.
The Benefits of Therapeutic Ultrasound
Choosing therapeutic ultrasound as part of your chiropractic care can offer a range of benefits, including:
Pain relief: The deep heating effect of ultrasound waves helps alleviate pain, allowing you to regain mobility and engage in activities without discomfort.
Improved healing: Ultrasound therapy stimulates the production of collagen, a key protein that aids in tissue repair and regeneration.
Reduced inflammation: By promoting blood flow and lymphatic drainage, therapeutic ultrasound can decrease swelling and inflammation in affected areas.
Enhanced flexibility: The gentle vibrations of ultrasound waves help relax muscles and increase the range of motion, making it easier for you to perform daily activities.
Non-invasive approach: Therapeutic ultrasound is a safe, non-surgical treatment option with minimal side effects.
Personalized Therapeutic Ultrasound at Lynn Colucci, DC
When you choose Lynn Colucci, DC for your therapeutic ultrasound needs, you are choosing a team of professionals who are dedicated to your health and well-being. Our chiropractors have extensive expertise in utilizing therapeutic ultrasound as part of comprehensive treatment plans.
During your initial consultation, we will conduct a thorough evaluation to understand your symptoms, medical history, and treatment goals. We will then develop a personalized treatment plan that may include therapeutic ultrasound sessions for maximum effectiveness.
At each session, we will apply the ultrasound applicator to the targeted area, gradually increasing the intensity as needed. You can relax and enjoy the soothing warmth, knowing that you are receiving high-quality care from experienced professionals.
Contact Lynn Colucci, DC for Therapeutic Ultrasound Treatments
If you are looking for top-notch chiropractic care that includes therapeutic ultrasound, Lynn Colucci, DC is here to help. Our team is passionate about providing effective and safe treatments to help you achieve optimal health and wellness.
Contact Lynn Colucci, DC today to schedule your appointment and experience the benefits of therapeutic ultrasound firsthand.