Massage Therapy - Your Path to Relaxation and Wellness
May 30, 2019
Services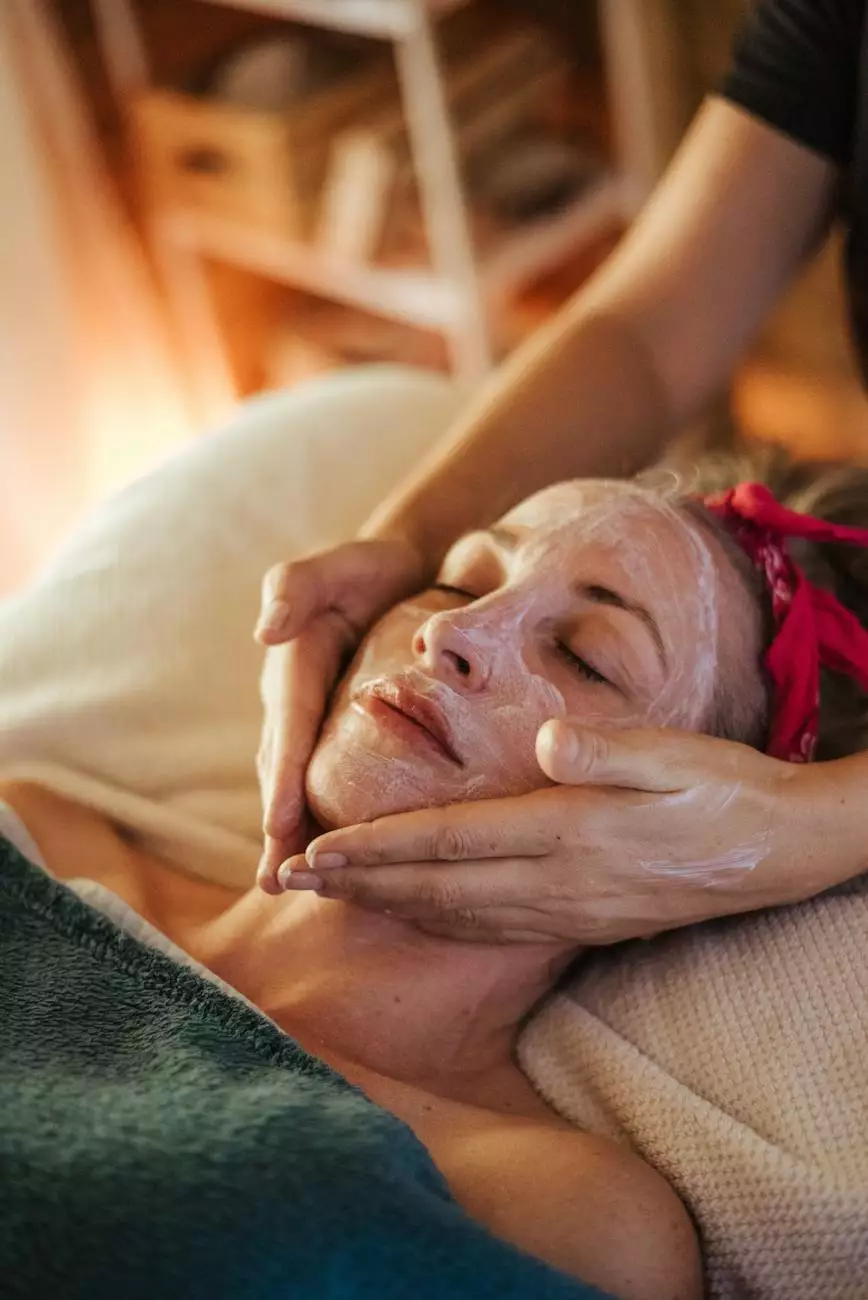 Introduction
Welcome to Lynn Colucci, DC - your trusted destination for high-quality massage therapy services in the health industry. At Lynn Colucci, DC, we understand that taking care of your body and mind is crucial for a balanced and fulfilling life. We are committed to providing the best massage therapy treatments to help you achieve optimum well-being, reduce stress, and find relief from pain and discomfort.
Why Choose Massage Therapy?
Massage therapy is a powerful healing modality that has been practiced for centuries. It offers numerous benefits, making it an essential component of your overall health and wellness routine. Here's why you should choose massage therapy:
1. Pain Relief and Muscle Rehabilitation
Whether you suffer from chronic pain or have recently experienced an injury, massage therapy can effectively alleviate pain and aid in the healing process. Our expert therapists use a combination of techniques to target specific areas, release muscle tension, and promote relaxation. By improving blood circulation and reducing inflammation, massage therapy can help you regain mobility and get back to your daily activities pain-free.
2. Stress Reduction and Relaxation
In today's fast-paced world, stress has become a common occurrence. Long-term stress can take a toll on your physical and mental well-being. Massage therapy provides a sanctuary away from daily pressures, allowing you to relax, unwind, and recharge. The soothing touch and therapeutic techniques employed during a massage session can reduce stress hormones, promote deep relaxation, and enhance overall mental clarity and focus.
3. Improved Circulation
A sedentary lifestyle, desk jobs, and inadequate physical activity can result in poor circulation. Massage therapy stimulates the flow of blood and nutrients throughout the body, enhancing oxygen supply to the tissues and organs. Improved circulation can boost your immune system, accelerate tissue repair, and contribute to healthier-looking skin.
4. Enhanced Mood and Mental Health
Massage therapy releases endorphins, also known as the body's natural feel-good chemicals. These neurochemicals promote a sense of well-being, reduce anxiety and depression, and alleviate symptoms of various mental health conditions. Regular massage sessions can contribute to a positive mindset and improve your overall emotional and mental health.
Our Massage Therapy Services
At Lynn Colucci, DC, we offer a wide range of exceptional massage therapy services tailored to your unique needs and preferences. Our expert therapists combine their extensive knowledge, skills, and intuitive touch to provide you with a truly transformative experience. Our services include:
1. Swedish Massage
Swedish massage is a classic form of massage utilizing long, flowing strokes, kneading, and gentle muscle manipulation. It promotes relaxation, eases muscle tension, and improves circulation. Our skilled therapists customize the pressure and techniques to ensure a blissful and therapeutic experience.
2. Deep Tissue Massage
If you're seeking relief from chronic muscle pain or tension, deep tissue massage might be the ideal choice. This technique uses deep, concentrated pressure to target deeper layers of muscles and connective tissues. It effectively releases knots, adhesions, and chronic muscle contractions, providing lasting pain relief and improved mobility.
3. Sports Massage
Designed for athletes and active individuals, sports massage focuses on enhancing performance, preventing injuries, and speeding up recovery. Our therapists utilize specific techniques to target areas affected by sports-related strain, repetitive motion, or sporting injuries. Sports massage can optimize muscle function, reduce muscle soreness, and promote faster healing.
4. Hot Stone Massage
Indulge in our luxurious hot stone massage to experience deep relaxation and comfort. Smooth, heated stones are placed strategically on your body and used as an extension of the therapist's hands. The gentle heat penetrates deep into the muscles, melting away tension and promoting a heightened sense of tranquility.
5. Prenatal Massage
Expecting mothers deserve extra care and relaxation during this special time. Our prenatal massage services are designed to address the unique needs of pregnant women. It helps alleviate discomfort, reduces swelling, and promotes overall well-being for both mother and baby. Our expert therapists ensure a safe and comfortable experience using specialized techniques tailored to your stage of pregnancy.
Book Your Massage Therapy Session Today!
At Lynn Colucci, DC, your well-being is our top priority. We invite you to experience the transformative benefits of our exceptional massage therapy services. Whether you seek relaxation, pain relief, or improved overall well-being, our skilled therapists will create a customized treatment plan just for you.
Don't let stress, pain, or muscle tension hold you back from living your best life. Book your massage therapy session today and embark on a journey towards relaxation, rejuvenation, and wellness!