Knee Decompression Therapy
Apr 9, 2021
Services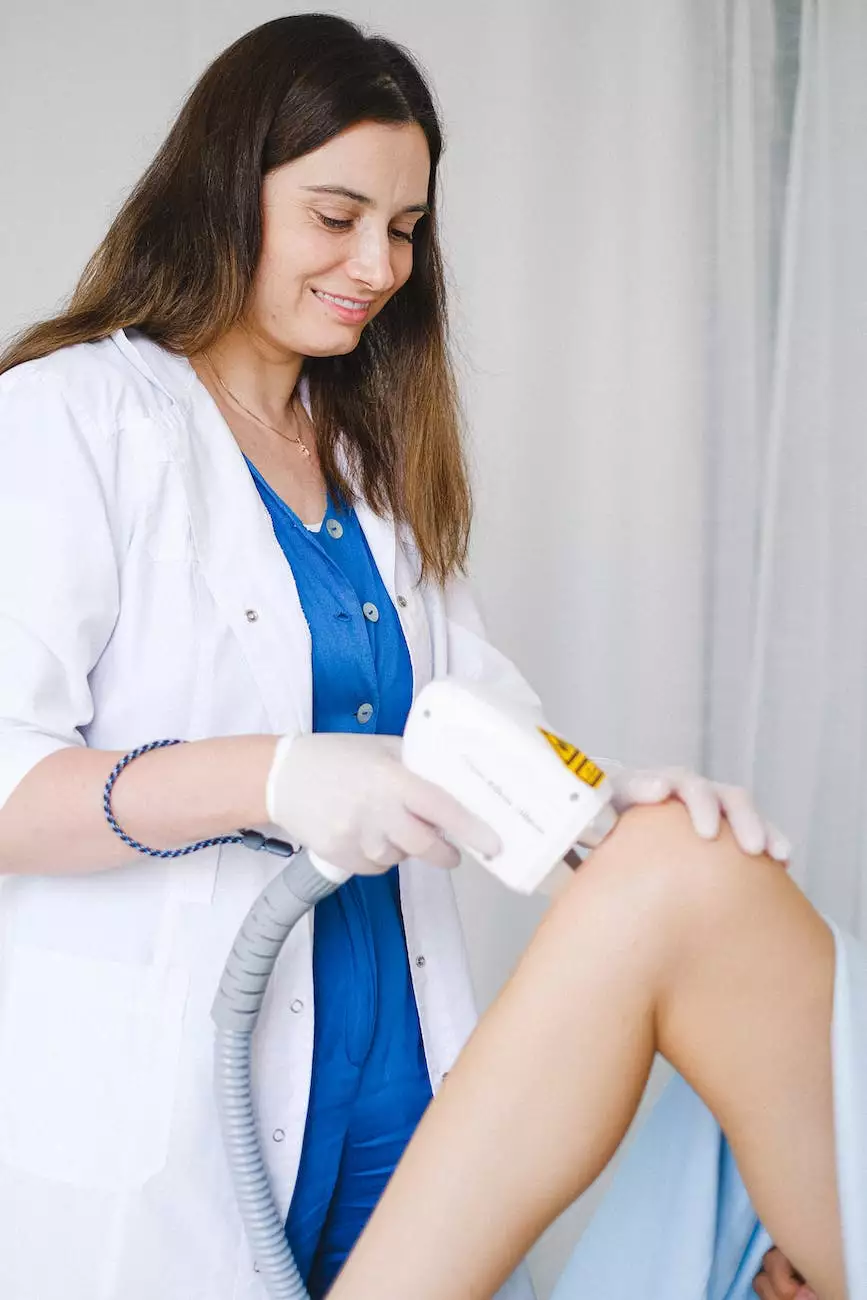 Introduction to Knee Decompression Therapy
Welcome to Lynn Colucci, DC, your trusted chiropractic service provider specializing in knee decompression therapy. If you are suffering from knee pain, limited mobility, or knee-related injuries, our innovative treatment option may be the solution you've been seeking. Our experienced team is dedicated to helping you regain your quality of life and freedom of movement.
Understanding Knee Decompression Therapy
Knee decompression therapy is a non-invasive, drug-free treatment that aims to relieve pain, reduce inflammation, and improve knee function. This therapy employs advanced techniques and state-of-the-art equipment to create a supportive environment for the knee joint, allowing it to heal and recover naturally. Unlike traditional surgical approaches, knee decompression therapy offers a safe and effective alternative for those seeking pain relief without the risks and lengthy recovery period associated with invasive procedures.
Benefits of Knee Decompression Therapy
There are numerous benefits to undergoing knee decompression therapy under the care of Lynn Colucci, DC. Some of the key advantages include:
Pain Relief: Knee decompression therapy aims to alleviate chronic or acute knee pain, providing you with much-needed relief.
Improved Mobility: By targeting the underlying causes of knee conditions, this therapy helps restore mobility, allowing you to perform daily activities with ease.
Non-Invasive: Unlike surgical interventions, knee decompression therapy is non-invasive and does not require incisions or lengthy recovery periods.
Reduced Inflammation: This treatment option works to reduce inflammation in the affected knee, promoting faster healing and recovery.
Minimal Downtime: Following knee decompression therapy, most individuals experience minimal to no downtime, enabling them to resume their regular activities quickly.
Conditions Treated with Knee Decompression Therapy
Knee decompression therapy is designed to address a wide range of knee-related conditions, including but not limited to:
Osteoarthritis: This degenerative joint disease often leads to knee pain, stiffness, and limited mobility.
Tendonitis: Inflammation of the tendons around the knee can cause severe discomfort and hinder daily activities.
Bursitis: When the bursae, small fluid-filled sacs that cushion the knee joint, become inflamed, it can result in knee pain and swelling.
Meniscus Tears: Tear in the rubbery knee cartilage can contribute to knee pain and instability.
Patellofemoral Pain Syndrome: This condition causes pain at the front of the knee, often worsened by activities such as running or squatting.
Your Trusted Partner in Knee Decompression Therapy
At Lynn Colucci, DC, we take pride in offering personalized care and treatment plans tailored to each patient's unique needs. Our experienced team will perform a thorough evaluation of your condition, including a comprehensive examination and diagnostic tests, to determine the most suitable course of knee decompression therapy. We are committed to providing compassionate care and helping you achieve lasting pain relief and improved knee functionality.
Contact Us Today
If you are ready to take control of your knee pain and regain your mobility, don't wait any longer. Contact Lynn Colucci, DC, and schedule an appointment for a consultation. Our friendly team is here to address your concerns, answer any questions you may have, and guide you through the process of knee decompression therapy. Don't let knee pain hold you back – take the first step toward a pain-free life today.