Chiropractic Services - Dr. Mylisa Epps, DC
Oct 3, 2022
Services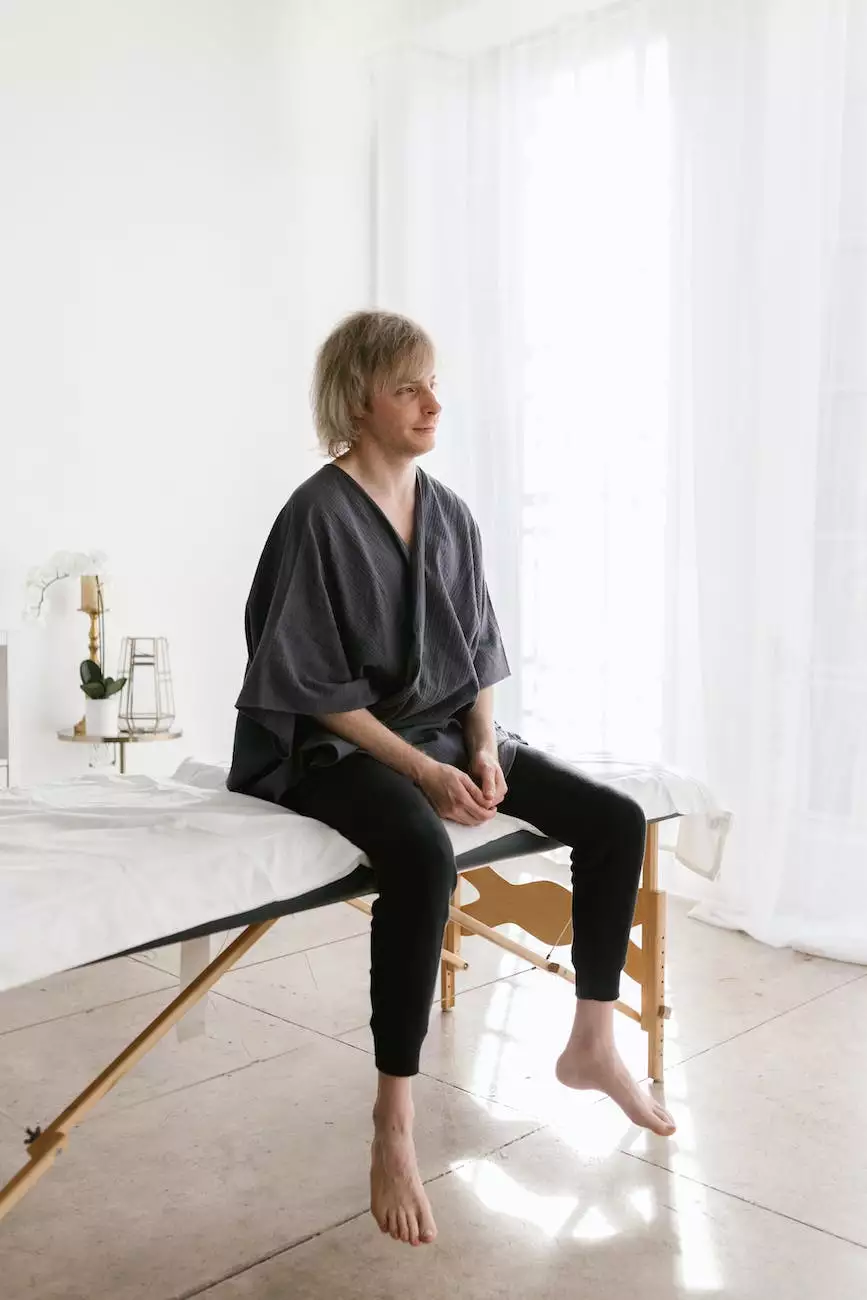 Welcome to Lynn Colucci, DC - Your Trusted Chiropractic Provider
Looking for professional chiropractic services in the health industry? Look no further! At Lynn Colucci, DC, we are committed to providing high-quality chiropractic care to help you achieve and maintain optimal health. Led by Dr. Mylisa Epps, DC, our skilled team is dedicated to offering personalized treatment plans tailored to your specific needs.
Comprehensive Chiropractic Care for Optimal Health
As a leading chiropractic provider in the region, Lynn Colucci, DC offers a wide range of services to address various health conditions. Our comprehensive approach emphasizes the importance of spinal health and its influence on overall well-being. With our holistic approach, we aim to alleviate pain, restore function, and promote long-term wellness.
The Science Behind Chiropractic
Chiropractic care is a natural and non-invasive approach to healthcare that focuses on the spine and nervous system. The underlying principle behind chiropractic is that proper spinal alignment allows the body to function optimally, leading to improved health and well-being.
Dr. Mylisa Epps, DC utilizes advanced techniques and evidence-based practices to assess and correct spinal misalignments, also known as subluxations. By manually adjusting the spine, she aims to restore proper alignment, alleviate nerve interference, and promote the body's innate ability to heal itself.
Our Range of Chiropractic Services
At Lynn Colucci, DC, we offer a diverse range of chiropractic services to cater to our patients' unique needs. Our team is experienced and well-trained in providing the following:
Spinal Adjustments: Through precise and gentle adjustments, we correct misalignments in the spine, promoting proper nerve function and alignment.
Massage Therapy: Our skilled massage therapists use various techniques to relax muscles, reduce tension, and enhance the effectiveness of chiropractic adjustments.
Rehabilitation Exercises: We offer customized exercise programs to improve strength, flexibility, and overall musculoskeletal health.
Postural Correction: We assess and correct postural imbalances, helping to alleviate pain and improve overall posture.
Nutritional Counseling: Our team provides guidance on proper nutrition to support overall health and wellness.
The Benefits of Choosing Lynn Colucci, DC
When you choose Lynn Colucci, DC as your chiropractic provider, you can expect:
Individualized Treatment Plans: We understand that every patient is unique, and therefore, we develop personalized treatment plans tailored to your specific needs and goals.
Experienced and Knowledgeable Team: Dr. Mylisa Epps, DC and our skilled team have extensive experience and are committed to staying up-to-date with the latest advancements in chiropractic care.
State-of-the-Art Facilities: Our clinic is equipped with modern, cutting-edge technology to ensure accurate diagnoses and effective treatments.
Compassionate and Friendly Environment: We prioritize creating a warm and welcoming atmosphere, where you can feel at ease throughout your chiropractic journey.
Convenient Appointment Scheduling: We offer flexible appointment options to accommodate your busy schedule, making it easier for you to prioritize your health.
Contact Us Today for Exceptional Chiropractic Care
If you are ready to experience the many benefits of chiropractic care, we invite you to contact us today to schedule an appointment. Our friendly staff is here to answer any questions you may have and guide you through the process. Choose Lynn Colucci, DC for exceptional chiropractic services and take the first step towards a healthier, pain-free life.
Disclaimer:
The content provided on this website is for informational purposes only and should not be considered a substitute for professional medical advice, diagnosis, or treatment. Always seek the advice of your physician or qualified healthcare provider with any questions you may have regarding a medical condition.