Welcome to Midtown Clinic by Lynn Colucci, DC
May 1, 2020
Team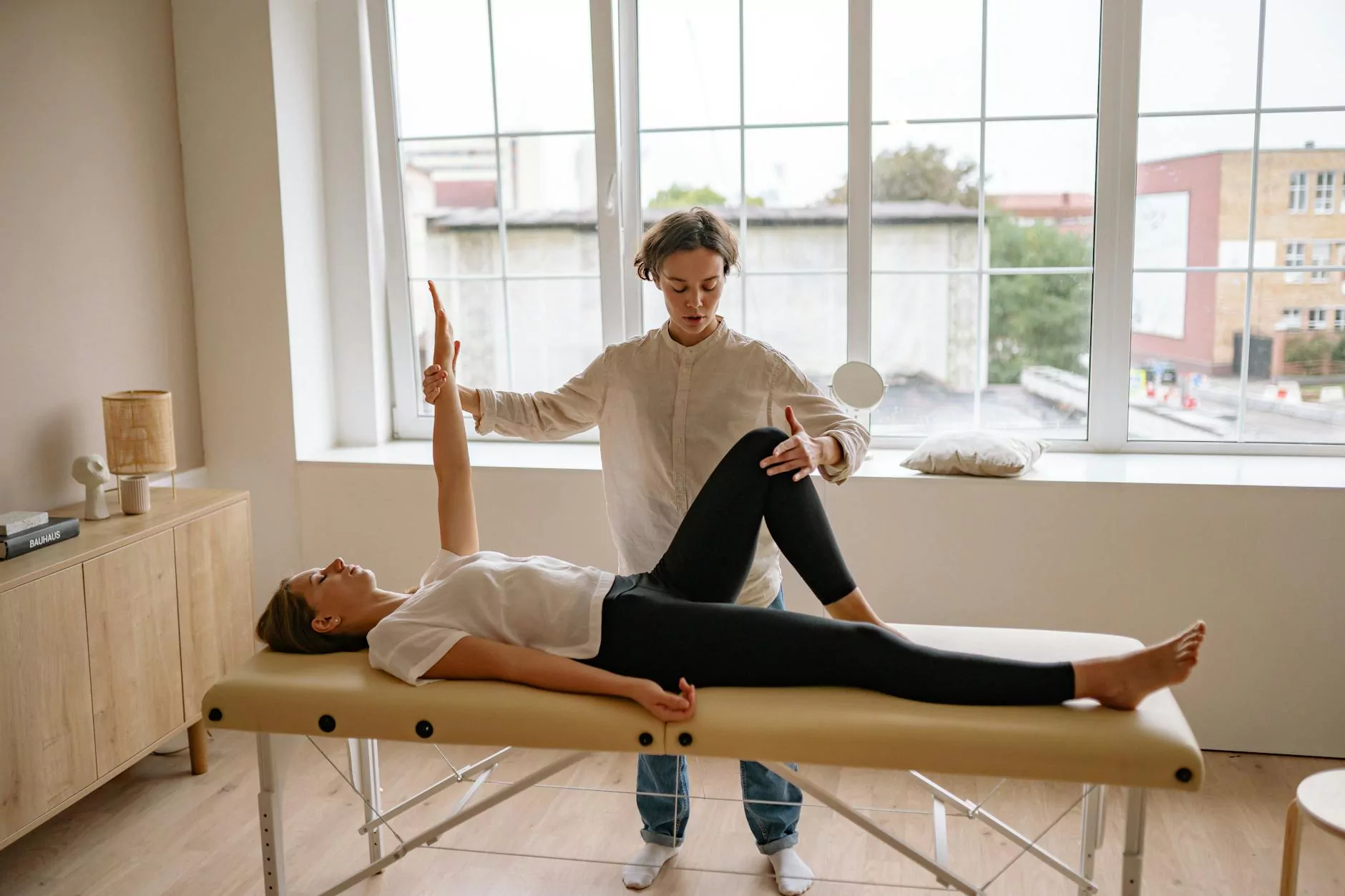 Comprehensive Chiropractic Services for Optimal Health
Midtown Clinic, headed by Lynn Colucci, DC, is a leading chiropractic practice dedicated to providing top-notch health services in the Health category. With our team of highly skilled professionals, advanced techniques, and personalized care, we strive to help our patients achieve optimal health and well-being.
Your Trusted Chiropractor in the Heart of the City
At Midtown Clinic, we understand that each patient is unique and has different health needs. As an experienced chiropractor, Lynn Colucci, DC, specializes in diagnosing and treating a wide range of musculoskeletal conditions, including back pain, neck pain, headaches, and more.
Our Comprehensive Chiropractic Treatments
We offer a comprehensive range of chiropractic treatments and therapies that are tailored to address your specific health concerns. Our services include:
Spinal Adjustments: Using precise manual techniques, we realign the spine to restore its proper function and alleviate pain.
Massage Therapy: Our skilled massage therapists relieve muscle tension, improve circulation, and promote relaxation.
Physical Rehabilitation: We create customized exercise programs to help you regain strength, flexibility, and mobility.
Nutritional Counseling: Our experts provide guidance on proper nutrition to support your overall well-being.
Why Choose Midtown Clinic?
When it comes to your health, you deserve the best care available. Here's what sets Midtown Clinic apart:
1. Experienced Chiropractic Practitioners
Our team, led by Lynn Colucci, DC, consists of highly experienced and knowledgeable chiropractic practitioners. With years of expertise, we stay up to date with the latest advancements in the field to deliver exceptional care.
2. Personalized Treatment Plans
We believe in individualized treatment plans that focus on your unique needs. Our chiropractors take the time to understand your condition, conduct thorough examinations, and develop personalized treatment strategies.
3. Advanced Diagnostic Techniques
At Midtown Clinic, we utilize state-of-the-art diagnostic techniques to accurately identify the root cause of your symptoms. This allows us to provide targeted and effective treatments for long-lasting relief.
4. Holistic Approach to Wellness
We take a holistic approach to wellness, recognizing that optimal health involves more than just addressing symptoms. Our team emphasizes the importance of preventive care, lifestyle modifications, and ongoing support.
5. Patient-Centric Care
Your comfort and well-being are our top priorities. We are committed to providing a warm, welcoming, and caring environment where you feel supported throughout your healing journey.
Contact Midtown Clinic Today
If you're seeking high-quality chiropractic services in the Health category, look no further than Midtown Clinic. Take the first step towards a pain-free and healthier life by scheduling an appointment with Lynn Colucci, DC, and our dedicated team. Contact us today to book your consultation.