Above-Down, Inside-Out - Lynn Colucci, DC
Feb 19, 2023
Blog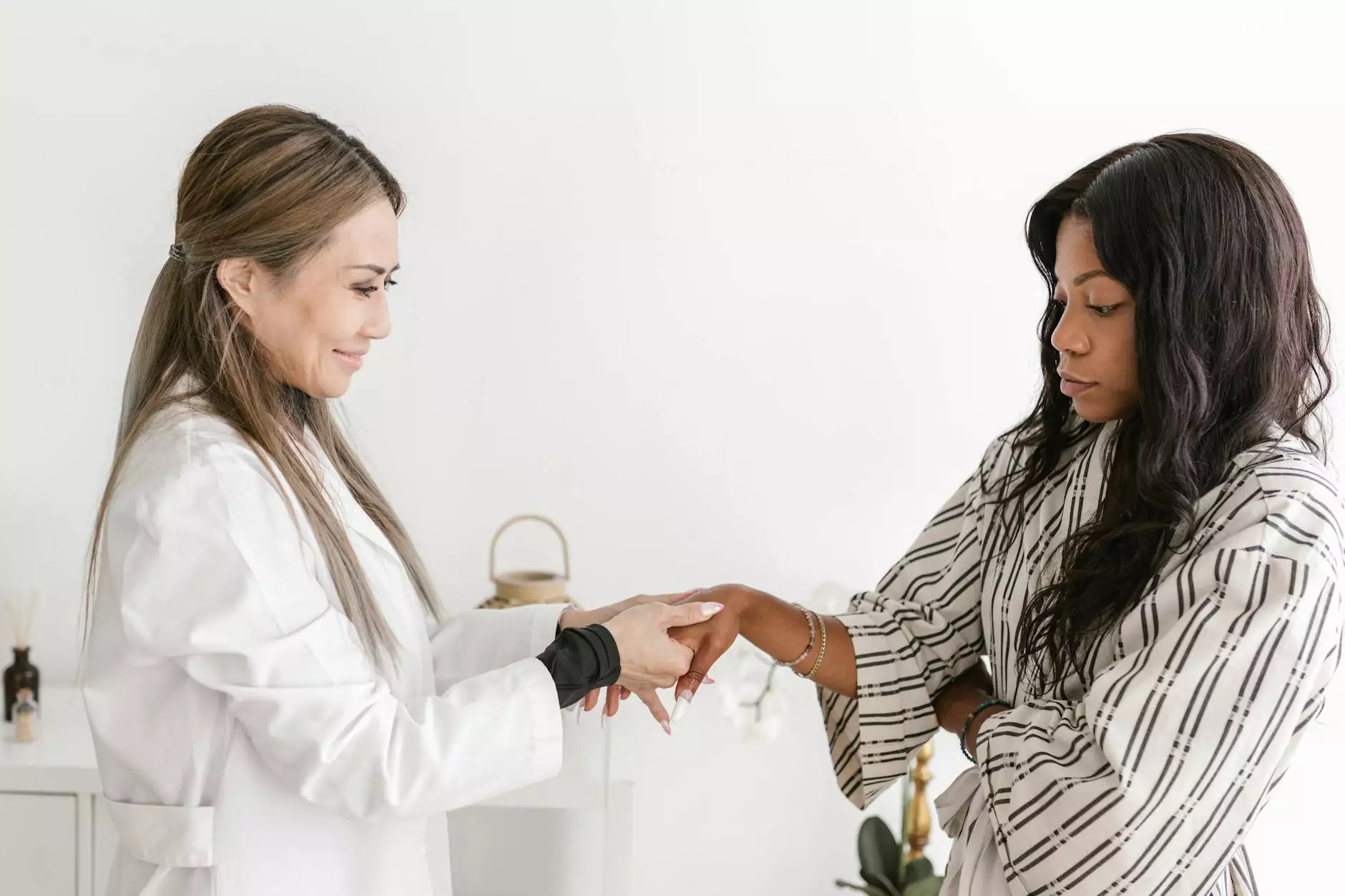 Introduction
Welcome to Lynn Colucci, DC, your trusted source for chiropractic care and overall wellness. Our practice follows the above-down, inside-out approach to health, focusing on treating the root cause of health issues rather than just the symptoms. With our holistic approach, we aim to help you achieve optimal well-being and improve your quality of life.
The Above-Down, Inside-Out Philosophy
At Lynn Colucci, DC, we believe that true health starts from within. Our bodies have an innate ability to heal themselves, and by addressing the underlying imbalances that interfere with this natural healing process, we can unlock the body's full potential.
By adopting the above-down, inside-out approach, we acknowledge that health issues often originate from dysfunctions in the nervous system, particularly the spine. The brain communicates with the rest of the body through the spinal cord, and any misalignments or disruptions in the spinal vertebrae can interfere with this communication. This interference can lead to a variety of symptoms and health conditions.
Chiropractic care focuses on aligning the spine and restoring optimal nerve function, allowing the body to function at its best. By addressing the root cause of health problems, rather than just treating the symptoms, we can achieve long-lasting and sustainable improvements in your health and well-being.
Benefits of Chiropractic Care
Chiropractic care offers a wide range of benefits for individuals seeking natural, non-invasive healthcare solutions. By utilizing hands-on spinal adjustments, we can:
Relieve Pain: Chiropractic care is known for its effectiveness in alleviating pain, whether it's back pain, neck pain, joint pain, or headaches. Rather than relying on medications that only provide temporary relief, chiropractic adjustments target the underlying cause of the pain.
Improve Posture: Misalignments in the spine can lead to poor posture, causing discomfort and potential long-term damage to the musculoskeletal system. Through chiropractic adjustments, we can help improve your posture, relieving strain on the muscles and joints.
Enhance Athletic Performance: Athletes can benefit greatly from chiropractic care. By optimizing spinal alignment and nervous system function, chiropractic adjustments can enhance strength, flexibility, and overall athletic performance.
Boost Immune Function: A healthy nervous system is essential for proper immune function. Chiropractic care can help restore optimal nerve function, ensuring that your immune system can effectively respond to pathogens and maintain your overall health.
Enhance Overall Well-being: By addressing the root cause of health problems and improving nervous system function, chiropractic care can enhance your overall well-being. Patients often report increased energy levels, improved sleep quality, and a better ability to cope with stress.
Our Approach to Chiropractic Care
At Lynn Colucci, DC, we take a comprehensive and personalized approach to chiropractic care. Our experienced chiropractor, Dr. Lynn Colucci, will conduct a thorough evaluation and assessment to understand your unique health needs and goals.
Based on your evaluation, Dr. Colucci will develop a customized treatment plan that may include a combination of spinal adjustments, therapeutic exercises, nutritional guidance, and lifestyle recommendations. Our goal is to address the root cause of your health issues and empower you with the knowledge and tools to take control of your well-being.
Contact Us
If you're ready to take the journey towards improved health and well-being, we invite you to schedule an appointment with Lynn Colucci, DC. Our friendly team is here to answer any questions you may have and guide you through the process.
Contact Lynn Colucci, DC today and discover the above-down, inside-out approach to health and wellness.
Conclusion
At Lynn Colucci, DC, your health and well-being are our top priorities. Through chiropractic care and the above-down, inside-out approach, we aim to help you unlock your body's full potential and achieve optimal health. Contact us today and take the first step towards a healthier, happier you.