Category: Newsletter Library, Nutrition & Healthy Eating
Nov 18, 2019
Resources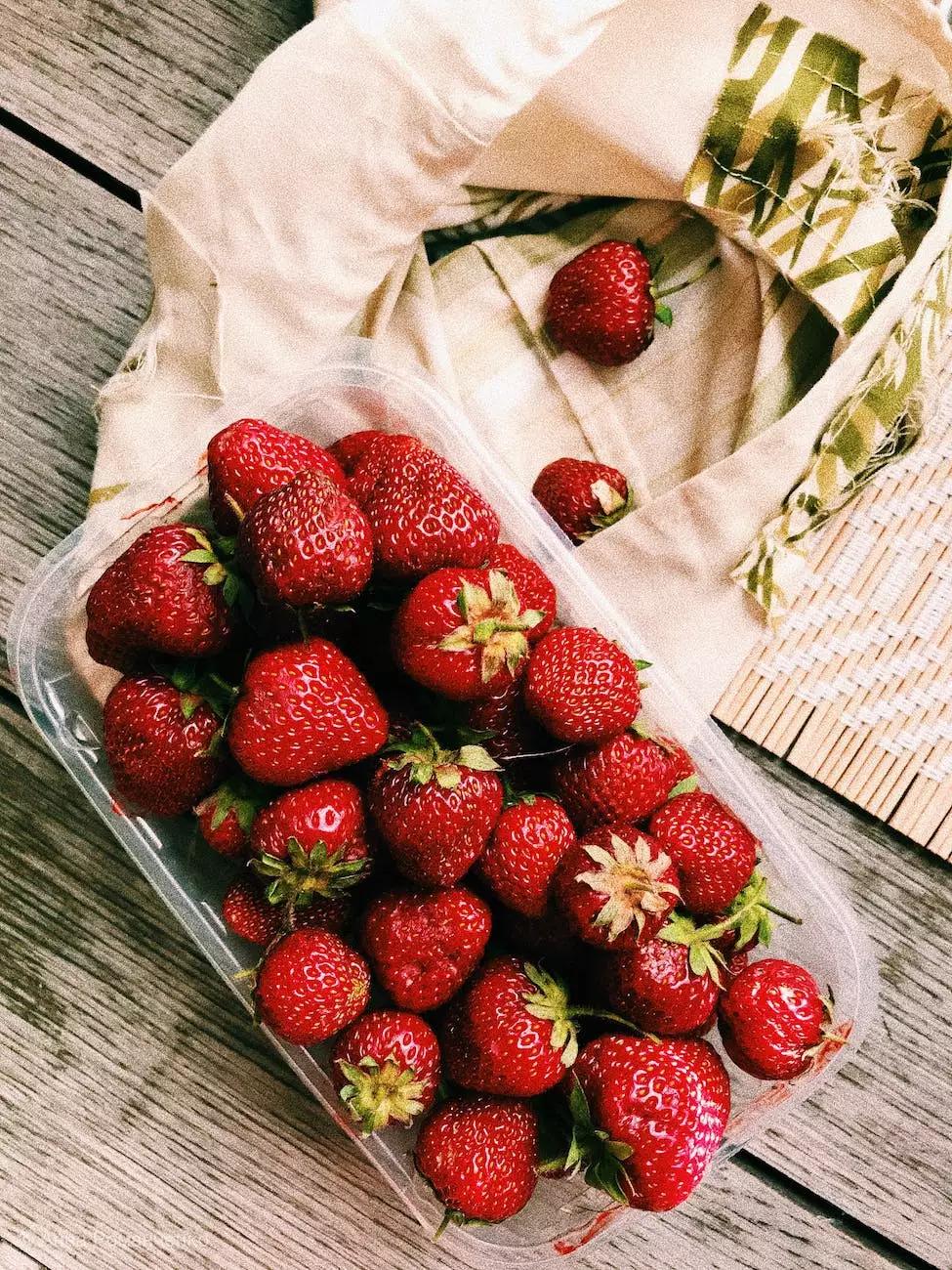 Unlocking the Power of Nutrition for Optimal Health
Welcome to Lynn Colucci, DC's Newsletter Library! Here, you'll find a wealth of knowledge on nutrition and healthy eating to empower you on your journey toward optimal well-being. We believe that proper nutrition plays a crucial role in maintaining good health and can positively impact various aspects of your life, from your physical vitality to your mental clarity.
The Importance of a Well-Balanced Diet
A well-balanced diet is the foundation of a healthy lifestyle. It provides your body with the essential nutrients, vitamins, and minerals it needs to function optimally. By fueling your body with the right foods, you can improve your energy levels, strengthen your immune system, enhance cognitive function, and maintain a healthy weight.
Understanding Macro and Micronutrients
To make informed dietary choices, it's essential to understand the difference between macronutrients and micronutrients. Macronutrients include carbohydrates, proteins, and fats, which are the main sources of energy for your body. Micronutrients, on the other hand, are vitamins and minerals that support various bodily functions and help prevent deficiencies and diseases.
Exploring the Role of Nutrition in Disease Prevention
Nutrition plays a critical role in preventing chronic diseases such as heart disease, diabetes, and certain types of cancers. A diet rich in fruits, vegetables, whole grains, and lean proteins can reduce the risk of developing these conditions. Our articles delve into the science behind disease prevention through nutrition and provide practical tips for incorporating health-enhancing foods into your daily meals.
Unveiling the Benefits of Superfoods
Superfoods are nutrient-dense foods that offer exceptional health benefits. From kale and berries to salmon and nuts, these powerful ingredients are packed with antioxidants, vitamins, and minerals. Learn about the various superfoods that can boost your immune system, improve digestion, promote brain health, and contribute to overall vitality.
The Link Between Nutrition and Mental Well-being
What you eat not only affects your physical health but also plays a pivotal role in your mental well-being. Certain foods can impact your mood, focus, and cognitive function. Discover how incorporating specific nutrients into your diet, such as omega-3 fatty acids and B vitamins, can support brain health, reduce anxiety, and promote a positive mindset.
Practical Tips for Healthy Eating Habits
Maintaining healthy eating habits can sometimes be challenging in today's fast-paced world. Our articles provide practical tips and strategies to help you make nutritious choices even when faced with busy schedules, cravings, or dining out. From meal prepping to mindful eating techniques, find guidance on how to prioritize your health in every meal.
Consulting a Qualified Healthcare Professional
While our articles provide valuable information, it's important to remember that every individual's nutritional needs may vary. If you have specific health concerns or conditions, it's recommended to consult a qualified healthcare professional, such as Lynn Colucci, DC. She can provide personalized guidance tailored to your unique dietary requirements and overall health goals.
Elevate Your Health with Lynn Colucci, DC
At Lynn Colucci, DC, we are dedicated to helping you achieve and maintain optimal health through comprehensive chiropractic care, holistic wellness practices, and evidence-based nutritional guidance. Our commitment to your well-being extends beyond the adjustment table, as we believe that a holistic approach is essential for long-term vitality.
Experience the Benefits of a Balanced Lifestyle
By embracing a balanced lifestyle that encompasses regular chiropractic visits, healthy eating habits, stress management, and physical activity, you can unlock your body's innate ability to heal itself. Allow us to be your trusted partner on this transformative journey toward holistic wellness.
Book an Appointment Today
If you're ready to optimize your health and experience the benefits of proper nutrition, we invite you to schedule an appointment with Lynn Colucci, DC. Together, we'll create a personalized plan tailored to your specific needs, goals, and lifestyle. Take the first step towards vibrant health today!
Category: Newsletter Library, Nutrition & Healthy Eating
Health
Lynn Colucci, DC