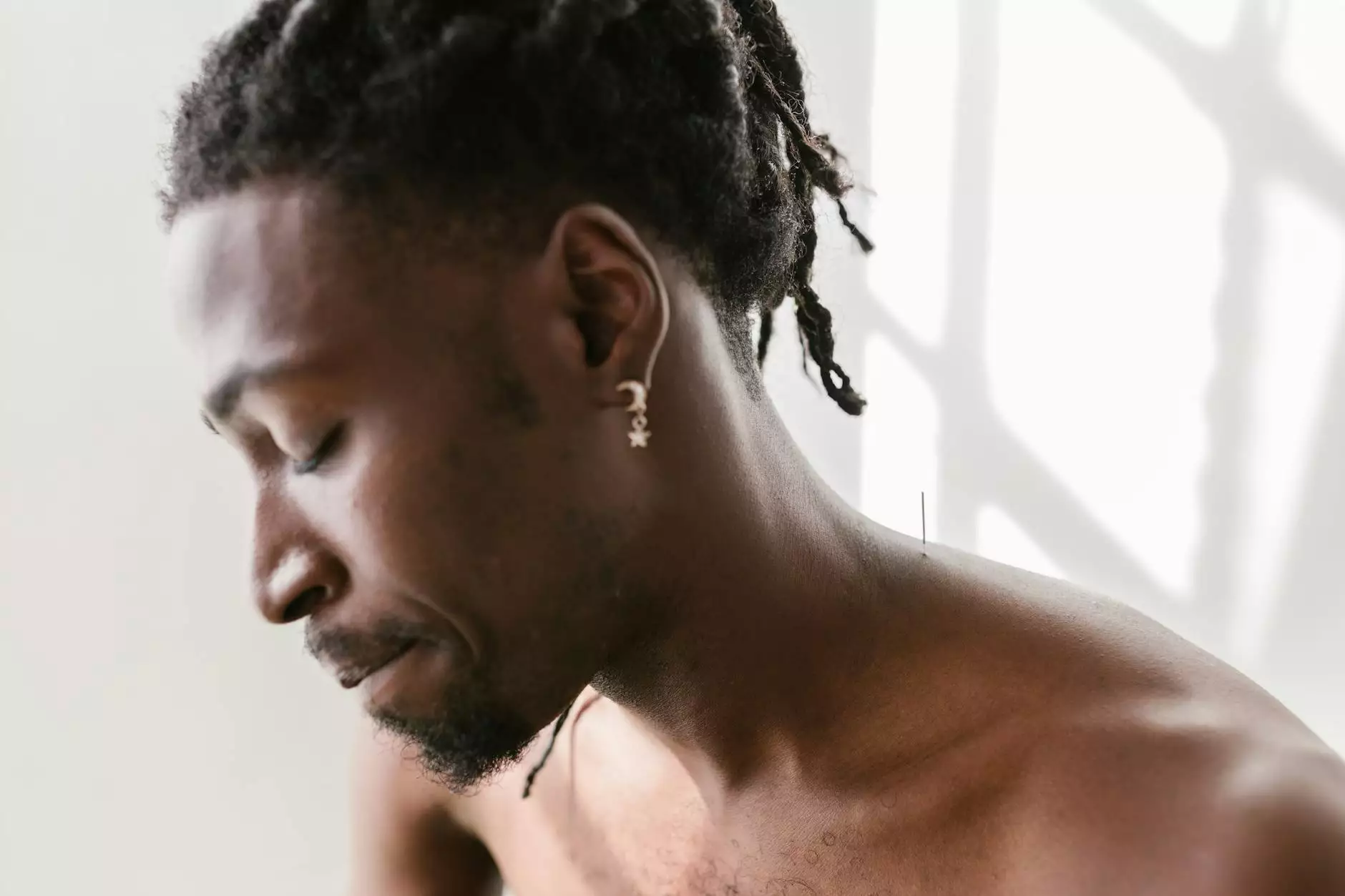 The Power of Acupuncture
Welcome to Lynn Colucci, DC, where we specialize in providing high-quality acupuncture services for men's health. Our experienced team understands the unique health challenges that men face and how acupuncture can play a vital role in improving overall well-being. With our expertise and commitment to excellence, we aim to help you achieve optimal health and vitality.
Addressing Men's Health Concerns
Men's health encompasses a wide range of concerns, including physical, mental, and emotional well-being. Acupuncture is a natural and effective solution for various health issues that affect men. Whether you're dealing with chronic pain, stress, fertility problems, or hormonal imbalances, acupuncture can provide relief and support your body's healing process.
Pain Management
Chronic pain can significantly impact a man's quality of life, making even the simplest tasks challenging. Acupuncture offers a holistic approach to pain management, targeting the root cause of the pain and promoting natural pain relief. By stimulating specific acupoints, acupuncture releases endorphins, reduces inflammation, and improves blood circulation, resulting in reduced pain and increased mobility.
Stress Reduction
In today's fast-paced world, stress has become a common part of our lives. If left unmanaged, chronic stress can have detrimental effects on both physical and mental health. Acupuncture helps balance the body's stress response by regulating the production of stress hormones and promoting relaxation. This ancient technique can help you find calmness and restore your overall sense of well-being.
Fertility Support
Many men struggle with fertility issues, which can be emotionally distressing. Acupuncture has been shown to enhance male fertility by improving sperm quality, increasing sperm count, and balancing reproductive hormones. Our tailored acupuncture treatments can help optimize your reproductive health and increase your chances of conception.
Hormonal Imbalances
Hormonal imbalances in men can lead to various health issues such as erectile dysfunction, low libido, fatigue, and mood swings. Acupuncture helps regulate hormonal levels by stimulating specific acupoints, restoring balance to the endocrine system. With regular acupuncture sessions, you can experience improved hormonal functioning and a renewed sense of energy and vitality.
Why Choose Lynn Colucci, DC?
At Lynn Colucci, DC, we are dedicated to providing exceptional acupuncture services tailored to men's health needs. Here's why you should choose us:
Experience and Expertise: With years of experience in acupuncture and a deep understanding of men's health concerns, our team delivers effective treatments that yield results.
Individualized Approach: We recognize that each patient is unique, and we create personalized treatment plans to address your specific health needs and goals.
Comprehensive Care: In addition to acupuncture, we offer complementary treatments and lifestyle recommendations to enhance your overall well-being.
Warm and Welcoming Environment: Our clinic provides a calm and inviting atmosphere, ensuring your comfort throughout your acupuncture sessions.
Contact Us Today
If you're ready to take charge of your health and experience the benefits of acupuncture for men's health, contact Lynn Colucci, DC today. Our dedicated team is ready to help you improve your overall well-being and address your specific health concerns through this ancient practice. Take the first step towards a healthier, happier you!