Insurance Coverage | Chiropractor Colucci
Dec 27, 2019
Services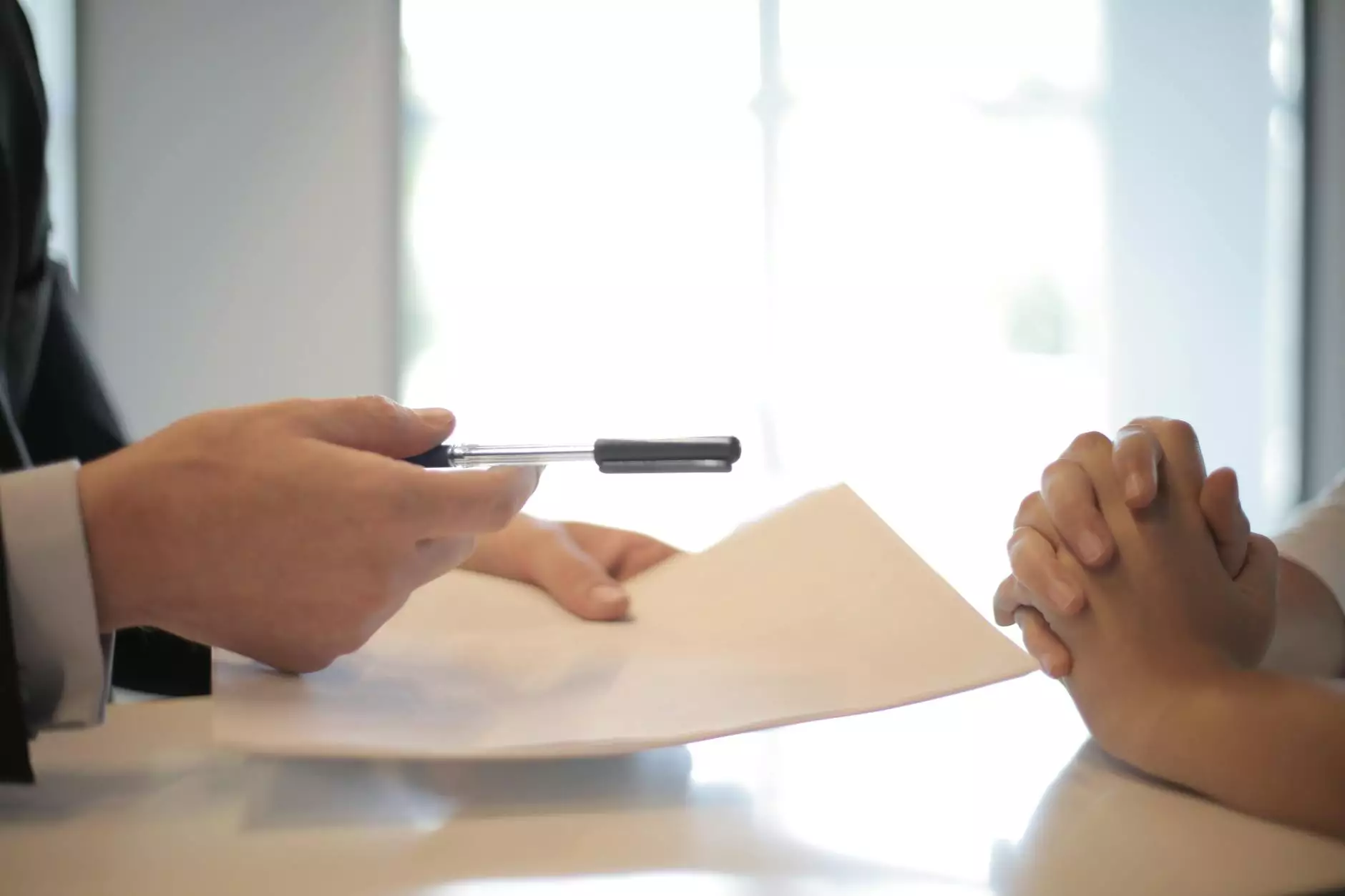 Chiropractor Insurance Coverage for a Healthy Lifestyle
Welcome to Lynn Colucci, DC, your trusted chiropractor providing top-notch healthcare services in the field of health. We understand the importance of having the right insurance coverage to support your health and well-being journey. That's why we offer a wide range of insurance options to ensure accessibility and affordability for our patients.
Choice Fund OA Plus Insurance Coverage
One of the insurance coverage options we accept is Choice Fund OA Plus, a comprehensive plan that provides extensive benefits for chiropractic care. With Choice Fund OA Plus, you can confidently receive the specialized treatment you deserve, all at competitive rates.
As a provider for OA Plus In-Network services, we pride ourselves on delivering exceptional chiropractic care to patients who have this plan. By choosing Lynn Colucci, DC, you can be sure that you are receiving high-quality treatment while enjoying the convenience and cost benefits of being in-network.
Cigna Choice Fund OA Plus for Excellent Coverage
If you have Cigna Choice Fund OA Plus insurance, you're in the right place! At Lynn Colucci, DC, we gladly accept Cigna Choice Fund OA Plus to help you unlock your body's potential for healing and optimal wellness. Our team of experienced chiropractors will work closely with you to address any health concerns and create a tailored treatment plan.
Medipass Coverage for Convenient Healthcare
We also offer Medipass coverage, allowing our patients to benefit from seamless access to chiropractic care. With Medipass, you can receive the treatment you need without worrying about excessive paperwork or cumbersome approval processes. Our dedicated staff will make sure you receive the care you need, hassle-free.
Unlocking the Benefits of Chiropractic Care with Insurance Coverage
Choosing Lynn Colucci, DC as your trusted chiropractor not only grants you access to superior healthcare services but also ensures that you can take full advantage of your insurance coverage. By addressing your health concerns through chiropractic care, you may experience various benefits, including:
Relief from chronic pain
Improved mobility and flexibility
Enhanced overall well-being
Increased energy levels
Strengthened immune system
Our comprehensive range of chiropractic treatments, combined with the convenience of insurance coverage, allows you to prioritize your health without financial stress. We believe that everyone deserves high-quality care, which is why we work closely with insurance providers to accommodate as many patients as possible.
Experience Quality Chiropractic Care Today
At Lynn Colucci, DC, we are dedicated to delivering exceptional chiropractic care and ensuring that our patients have the insurance coverage they need for a healthier life. Whether you have Choice Fund OA Plus, OA Plus In-Network, Cigna Choice Fund OA Plus, or Medipass coverage, our experienced team is ready to serve you.
Contact us today to schedule a consultation and take the first step towards a pain-free, healthy, and fulfilling life. Don't let insurance coverage stand in the way of your well-being – choose Lynn Colucci, DC, where compassionate care and comprehensive chiropractic treatment meet.