Deep Tissue Laser Treatment - Tampa - Dr. Mylisa Epps, DC
Sep 1, 2019
Services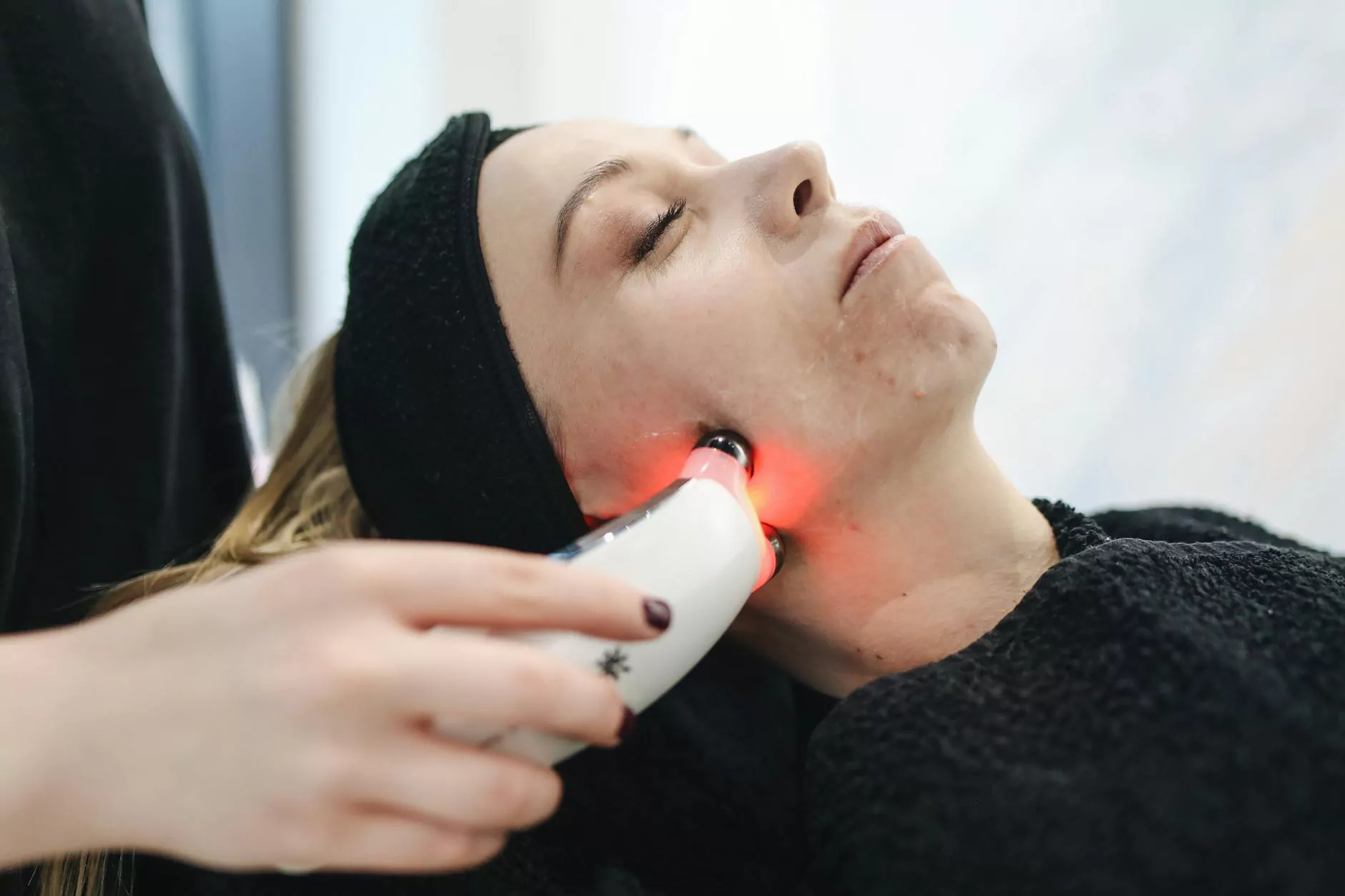 Experience the Revolutionary Deep Tissue Laser Treatment in Tampa
At Lynn Colucci, DC, we are proud to offer the most advanced, state-of-the-art therapy in the form of Deep Tissue Laser Treatment. Led by Dr. Mylisa Epps, DC, our team is dedicated to improving your health and wellness using groundbreaking technology and innovative approaches.
The Power of Deep Tissue Laser Therapy
Deep Tissue Laser Treatment is a non-invasive, painless, and highly effective therapy that utilizes the power of laser energy to promote healing and alleviate discomfort. By targeting deep tissues, this treatment can address a wide range of musculoskeletal conditions and provide relief from chronic pain.
Benefits of Deep Tissue Laser Treatment
Pain Reduction: Deep Tissue Laser Treatment helps reduce pain by increasing circulation, reducing inflammation, and promoting the body's natural healing process.
Accelerated Healing: The laser energy stimulates cellular activity and accelerates the healing of damaged tissues, allowing for faster recovery from injuries or surgeries.
Improved Range of Motion: By targeting deep tissues, the treatment helps to increase flexibility, restore mobility, and improve overall joint function.
Non-Invasive & Drug-Free: Deep Tissue Laser Treatment provides a safe, non-invasive alternative to traditional pain management methods, eliminating the need for medication or invasive procedures.
No Downtime: Unlike some invasive treatments, Deep Tissue Laser Treatment requires no downtime, allowing you to resume your daily activities immediately after each session.
Conditions That Can Benefit from Deep Tissue Laser Treatment
Deep Tissue Laser Treatment can effectively address a wide range of conditions, including but not limited to:
Chronic back pain
Neck pain
Shoulder pain
Knee pain
Arthritis
Tendonitis
Sports injuries
Carpal tunnel syndrome
Our team of skilled professionals will assess your specific condition and design a personalized treatment plan to target your unique needs, ensuring optimal results.
The Lynn Colucci, DC Difference
At Lynn Colucci, DC, we strive to provide our patients with exceptional care and a supportive environment. When you choose us for your Deep Tissue Laser Treatment in Tampa, you can expect:
Expertise: Dr. Mylisa Epps, DC brings her extensive knowledge and experience in chiropractic care to ensure the highest level of service and results.
Personalized Approach: We understand that each patient is unique, and we tailor our treatments to your specific needs and goals.
Comprehensive Care: Our team takes a holistic approach to your health and wellness, addressing underlying issues and providing integrated care to promote overall well-being.
Advanced Technology: We utilize cutting-edge Deep Tissue Laser Treatment technology to deliver the most effective results in the shortest possible time.
Compassionate Support: We genuinely care about your well-being and are committed to supporting you throughout your treatment journey.
Book Your Deep Tissue Laser Treatment Appointment Today
If you are seeking relief from chronic pain, improved mobility, or accelerated healing, Deep Tissue Laser Treatment at Lynn Colucci, DC is the answer. Our skilled team, led by Dr. Mylisa Epps, DC, is dedicated to helping you achieve optimal health and wellness. Take the first step towards a pain-free life and schedule your appointment today!
For more information or to book your appointment, contact Lynn Colucci, DC at (XXX) XXX-XXXX or email us at [email protected]. We are conveniently located in Tampa and look forward to serving you.