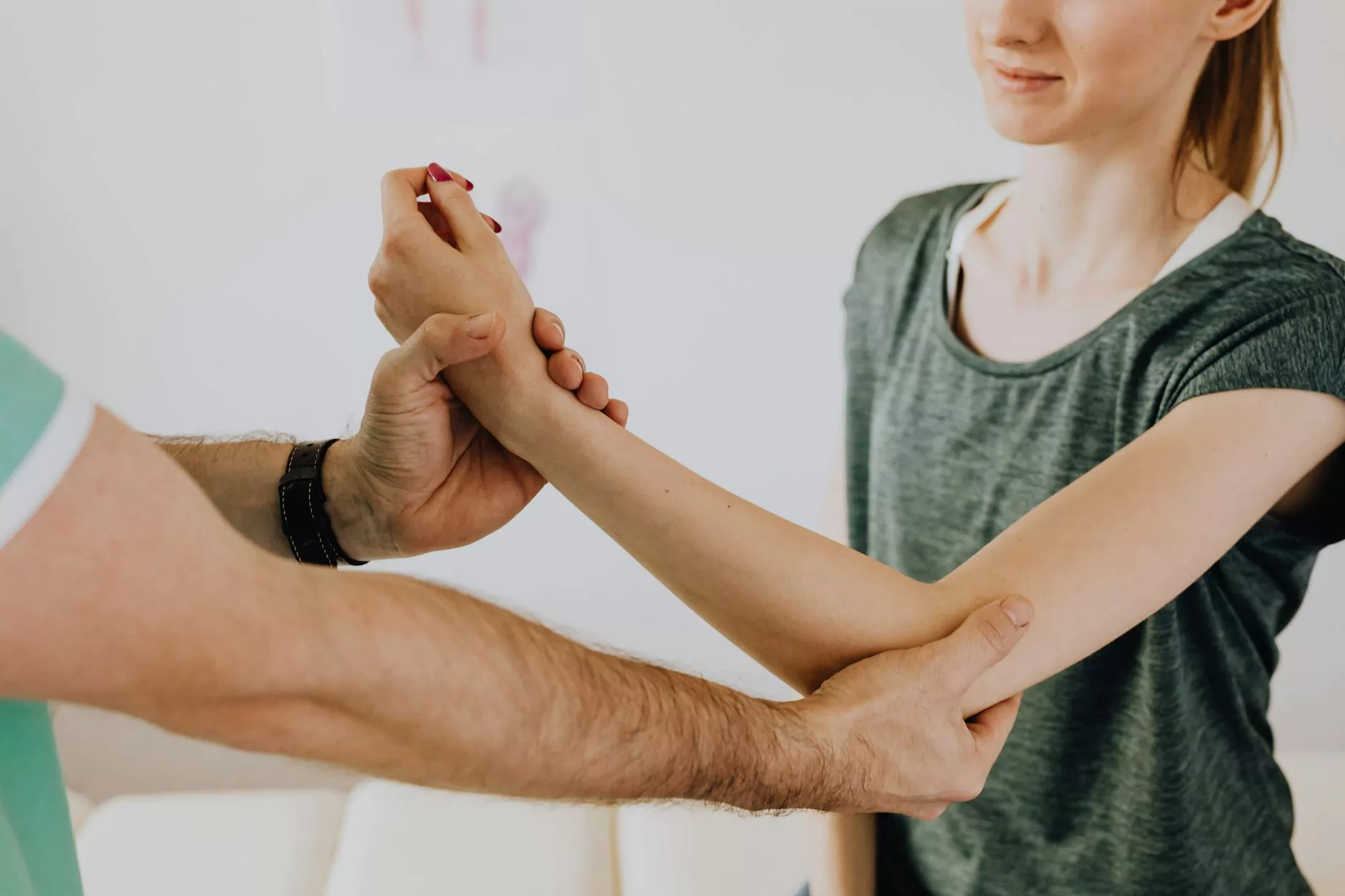 About Our Skilled Doctors
Welcome to Lynn Colucci, DC, a leading chiropractic center in the Health industry. Our team of highly skilled doctors is dedicated to providing exceptional care to promote optimal health and well-being for our patients. With many years of experience and a commitment to staying abreast of the latest advancements in chiropractic care, our doctors are here to help you regain and maintain a pain-free, active lifestyle.
Comprehensive Health Services
At Lynn Colucci, DC, our doctors offer a comprehensive range of chiropractic services tailored to address a variety of health concerns. Whether you are struggling with chronic pain, sports injuries, or seeking preventive care, our doctors have the expertise to diagnose and treat your condition effectively.
Chiropractic Care
Our doctors specialize in chiropractic care, which focuses on the diagnosis and treatment of musculoskeletal disorders. Using non-invasive and drug-free techniques, our doctors employ spinal adjustments, manual manipulations, and other therapies to correct misalignments and promote overall wellness.
Pain Management
If you are suffering from acute or chronic pain, our doctors can provide personalized pain management solutions to alleviate discomfort and improve your quality of life. Through a combination of chiropractic adjustments, physical therapy, and holistic approaches, we help patients find relief from various pain conditions.
Sports Injury Rehabilitation
For athletes and active individuals, our doctors offer specialized sports injury rehabilitation programs designed to promote faster recovery and enhance performance. We provide customized treatment plans that incorporate chiropractic techniques, corrective exercises, and soft tissue therapies to address sports-related injuries and prevent future issues.
Wellness Care
Our doctors believe in the power of preventive care to maintain optimal health and prevent future health problems. Through regular check-ups and ongoing chiropractic care, we aim to empower our patients with the knowledge and tools they need to lead healthy and balanced lifestyles.
The Importance of Choosing the Right Doctors
When it comes to your health, choosing the right doctors is crucial. At Lynn Colucci, DC, our team of doctors is not only highly experienced but also deeply passionate about improving the well-being of our patients. We take the time to listen to your concerns, thoroughly evaluate your condition, and develop personalized treatment plans that are tailored to your specific needs.
By choosing our doctors, you can expect:
Expertise in diagnosing and treating a wide range of health conditions
Compassionate care that focuses on your individual needs
Personalized treatment plans that target the root cause of your health issues
Access to advanced chiropractic techniques and state-of-the-art equipment
Collaboration with other healthcare professionals to ensure comprehensive care
Experience Exceptional Care at Lynn Colucci, DC
If you are seeking reliable, high-quality healthcare from dedicated experts, look no further than Lynn Colucci, DC. Our team of skilled doctors is ready to guide you on your journey toward improved health and well-being. Contact us today to schedule an appointment and experience the exceptional care that sets us apart.