EMS Treatment - Accident & Injury Clinics
Jan 7, 2019
Services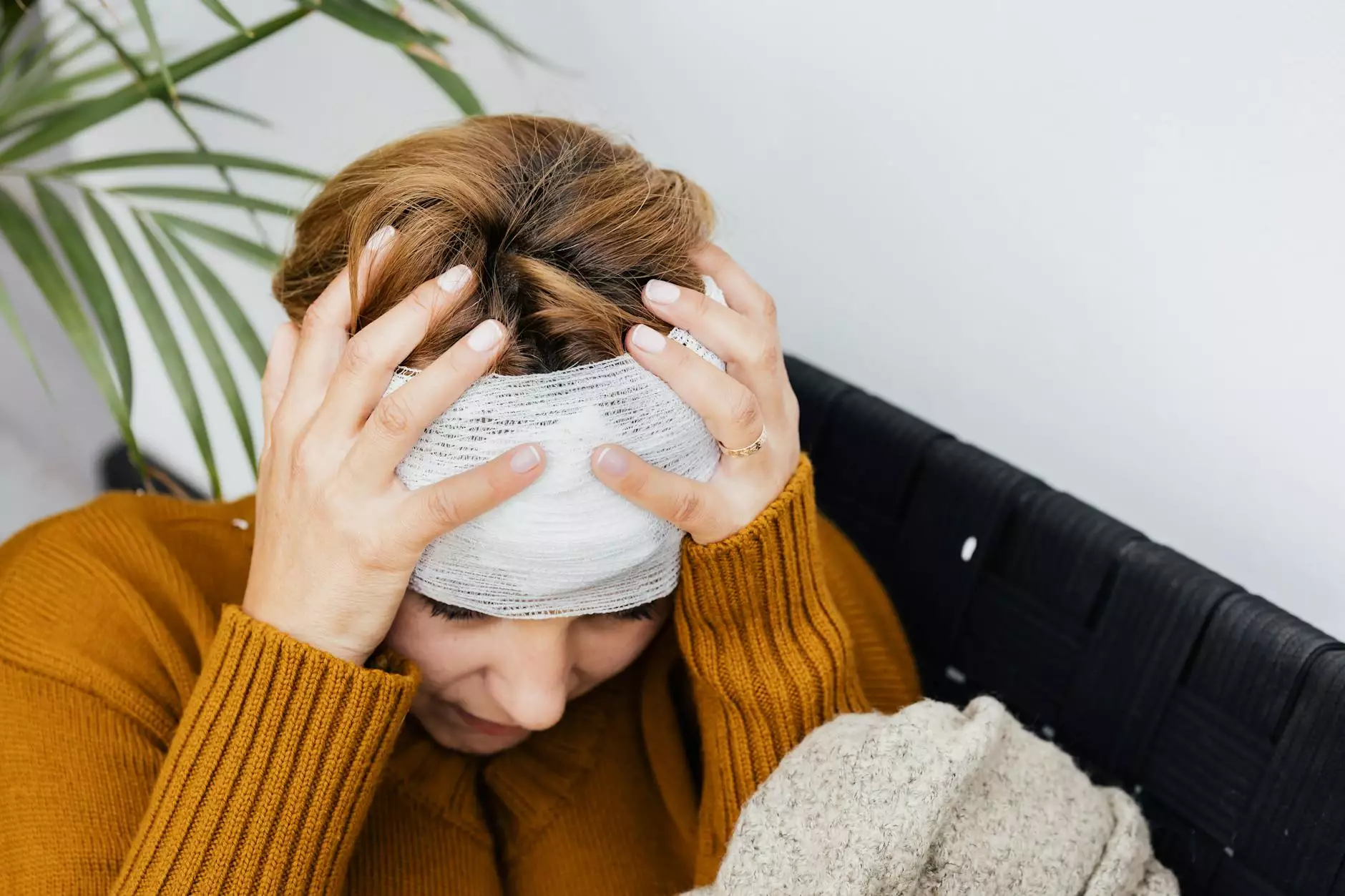 Enhance Your Recovery with EMS Treatment
Accidents and injuries can have a significant impact on our daily lives, causing pain, discomfort, and limited mobility. Fortunately, at Lynn Colucci, DC, we are dedicated to providing high-quality chiropractic services to help you recover and improve your overall well-being.
The Benefits of EMS Treatment
Electrical Muscle Stimulation (EMS) treatment is a highly effective therapeutic technique that can aid in your accident and injury recovery process. It involves using electrical currents to stimulate your muscles, promoting muscle contraction and relaxation.
Here are some of the key benefits of EMS treatment:
Pain Relief: EMS treatment can help alleviate pain by targeting specific muscle groups and reducing inflammation.
Improved Circulation: The electrical currents used in EMS treatment can enhance blood flow, which aids in the delivery of oxygen and essential nutrients to the injured area, promoting faster healing.
Muscle Rehabilitation: EMS treatment can assist in rebuilding and strengthening muscles that have been weakened or damaged due to an accident or injury.
Increased Range of Motion: By targeting specific muscle groups, EMS treatment can help improve your range of motion, allowing you to regain mobility and perform daily tasks more easily.
Reduced Muscle Spasms: EMS treatment can help alleviate muscle spasms and stiffness, providing relief and promoting a faster recovery.
How EMS Treatment Works
During an EMS treatment session, small electrodes are placed on the skin near the injured area. These electrodes deliver electrical impulses that stimulate the muscles and promote muscle contractions. The intensity of the electrical currents can be adjusted to suit your comfort level and specific needs.
EMS treatment is conducted by our skilled chiropractors who have extensive experience in accident and injury recovery. They will carefully evaluate your condition and create a personalized treatment plan that incorporates EMS therapy alongside other chiropractic techniques to ensure the best possible outcome for your recovery.
Why Choose Lynn Colucci, DC
Lynn Colucci, DC is a trusted chiropractor with a strong focus on delivering exceptional care and optimal results for accident and injury patients. By choosing us for your EMS treatment, you can benefit from:
Expertise: With years of experience in accident and injury recovery, Lynn Colucci, DC has the expertise to provide effective EMS treatment tailored to your needs.
Comprehensive Approach: Our clinic takes a comprehensive approach to your recovery, combining various chiropractic techniques, including EMS therapy, to ensure a holistic and well-rounded treatment plan.
Personalized Care: We understand that every patient is unique, and thus we provide personalized care that addresses your specific concerns and goals.
State-of-the-Art Facility: At Lynn Colucci, DC, we pride ourselves on our modern, well-equipped facility that allows us to deliver advanced EMS treatment in a comfortable and professional setting.
Compassionate Team: Our team is dedicated to providing compassionate care, guiding you through every step of the recovery process, and offering the support you need to regain your health and well-being.
Contact Us for EMS Treatment
If you are looking for effective EMS treatment to support your accident and injury recovery, Lynn Colucci, DC is here to help. Contact us today to schedule a consultation and start your journey towards healing and improved mobility.
Remember, prioritizing your health and well-being is crucial, and our chiropractic services, including EMS treatment, can significantly contribute to your overall recovery. Don't let accidents or injuries hold you back any longer – take the first step towards revitalizing your health and reaching your full potential with Lynn Colucci, DC.