Make an Appointment
Jan 20, 2021
Services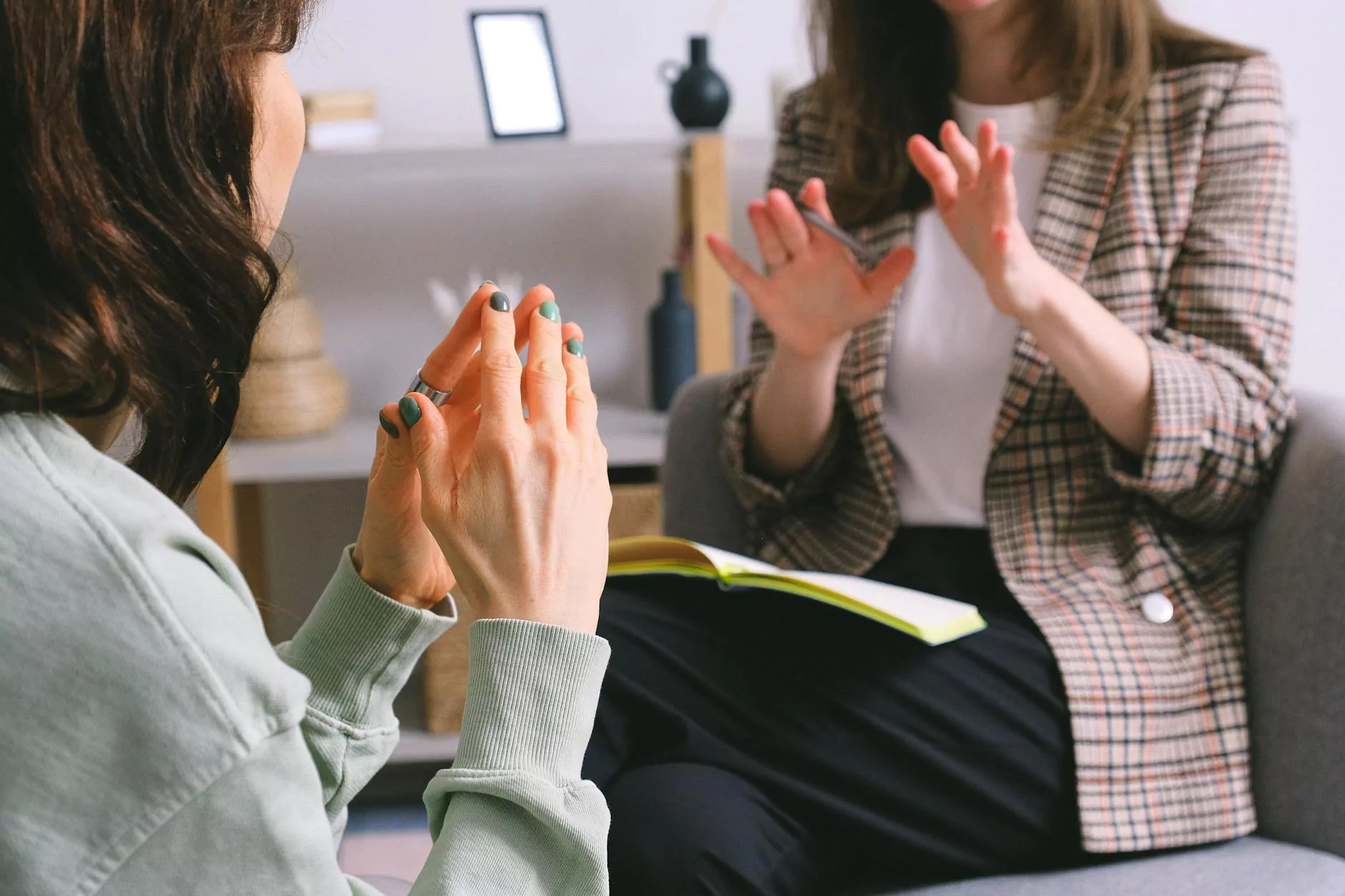 About Lynn Colucci, DC
Welcome to the website of Lynn Colucci, DC - a leading chiropractor providing top-quality healthcare services in the field of chiropractic medicine. With years of experience and a deep passion for improving the health and well-being of her patients, Dr. Lynn Colucci is dedicated to delivering exceptional care at her esteemed practice.
Comprehensive Health Evaluation Services
If you're in need of a comprehensive health evaluation, you've come to the right place. At Lynn Colucci, DC, we understand the importance of a thorough evaluation in determining the best course of action for your health. Our team of highly skilled professionals is committed to providing you with an in-depth assessment that covers various aspects of your well-being.
Why Choose Our Health Evaluation Services?
When it comes to your health, you deserve the very best. Here's why our health evaluation services stand out:
Expertise: Dr. Lynn Colucci holds extensive knowledge and expertise in chiropractic medicine. With years of practice, she has helped numerous patients achieve optimal health and well-being.
Personalized Approach: We understand that every individual is unique. That's why we take a personalized approach when evaluating your health. Our comprehensive assessment takes into account your medical history, lifestyle, and specific needs.
State-of-the-Art Facility: Lynn Colucci, DC is equipped with modern technology and state-of-the-art facilities to ensure accurate assessments and effective treatment plans.
Collaborative Care: We believe in the power of collaborative care. Our team works closely with you to understand your concerns, answer your questions, and involve you in the decision-making process regarding your health evaluation.
Holistic Approach: Beyond simply addressing symptoms, we aim to improve your overall well-being. Our health evaluation services focus on identifying the root causes of your health issues and developing a comprehensive plan tailored to your specific needs.
Continued Support: At Lynn Colucci, DC, we don't just stop at the evaluation. We provide ongoing support and guidance to help you achieve and maintain optimal health in the long run.
How to Make an Appointment
Making an appointment with Lynn Colucci, DC is quick and easy. Simply follow the steps below:
Contact Us: Get in touch with our friendly staff by calling our office at [phone number] or via the contact form available on our website.
Schedule a Consultation: Our team will assist you in scheduling a consultation at a convenient time.
Complete Patient Forms: To ensure a smooth process, we kindly request you to fill out any necessary patient forms prior to your visit. You can find these forms on our website.
Visit Our Office: On the scheduled date, visit our office and meet with Dr. Lynn Colucci for your comprehensive health evaluation.
Start Your Journey to Optimal Health: Based on the evaluation results, Dr. Lynn Colucci will create a customized treatment plan designed to address your unique needs and help you achieve optimal health.
Contact Information
Contact Lynn Colucci, DC today to schedule your comprehensive health evaluation.
Address: [Street Address], [City], [State], [Zip Code]
Phone Number: [phone number]
Email: [email address]